The importance of Indigenous-managed forests, youth in the UK stepping up to rewild, and art that's making a difference.
It's always the right time to think about plants
Here in Canada, where Rewilding Magazine is based, we're getting into the thick of winter, with snow blanketing the ground in most of the country. It's a particularly divisive season, even among people who have grown up with frigid temperatures. Some folks absolutely love the outdoor opportunities the season brings – skiing! tobogganing! snowshoeing! – while others just want to hunker down inside and stay warm, counting down the days until parkas are no longer required.
Mind you, with increasing natural gas costs sending home energy bills skyrocketing in Canada, the U.S. and Europe this year, you could make the argument that you might as well go outside and see what nature has to offer (after turning down the thermostat, of course). At first glance it can seem as if everything is dead or in hibernation, but look closer. Evergreen yew trees are sprouting new growth. Sparrows are feasting on leftover rosehips. On milder days, moss takes advantage of the damp to creep over boulders. And whose footprints are those on the snow, between dense clumps of trees?
Still rather stay indoors? You can still get your nature fix. It's never too early to start planning ahead for spring. If you'll be planting some native species this year, check to see whether your local plant nurseries have released their catalogues yet. Domini has been poring over the list of perennials from onplants.ca, a popular supplier of native plants in Ontario. (Important note: They offer delivery.) For her garden she's eyeing Virginia bluebells (a new option), wild ginger (absolutely stunning) and ostrich fern (go big or go home, right?).
You'll find lots of ideas to get you started under our gardening tag. Hey, maybe this will be the year you finally do away with your lawn.
As usual we've got plenty of other stories to inspire you this issue, from fungi to a fun guy who's part of a new youth-focused rewilding group in the UK. (Sorry, couldn't resist.) And in case you missed it, here's the list of all the books we reviewed in 2022.
Finally … some exciting news: The winners of the inaugural Rewilding Arts Prize have been selected and will be announced in early February. This was such a fun project to work on with the David Suzuki Foundation, and we loved highlighting the work of some incredible artists along the way. We've shared two more profiles below, of a basket weaver in New Brunswick and a circus act (yes, really) in Quebec.
Stay wild,
Domini Clark and Kat Tancock, editors
P.S. Speaking of rewilding at home, subscriber Wolf Ruck in Mississauga, Ont., recently shared a video he made called Lawn Rage, about his battles with city officials unconvinced about his efforts to naturalize his yard. (Footage of workers coming in and mowing against his wishes is hard to watch, to say the least.) If you live in the region and want to speak out against these kinds of bylaws, you can view and sign his petition, too.
---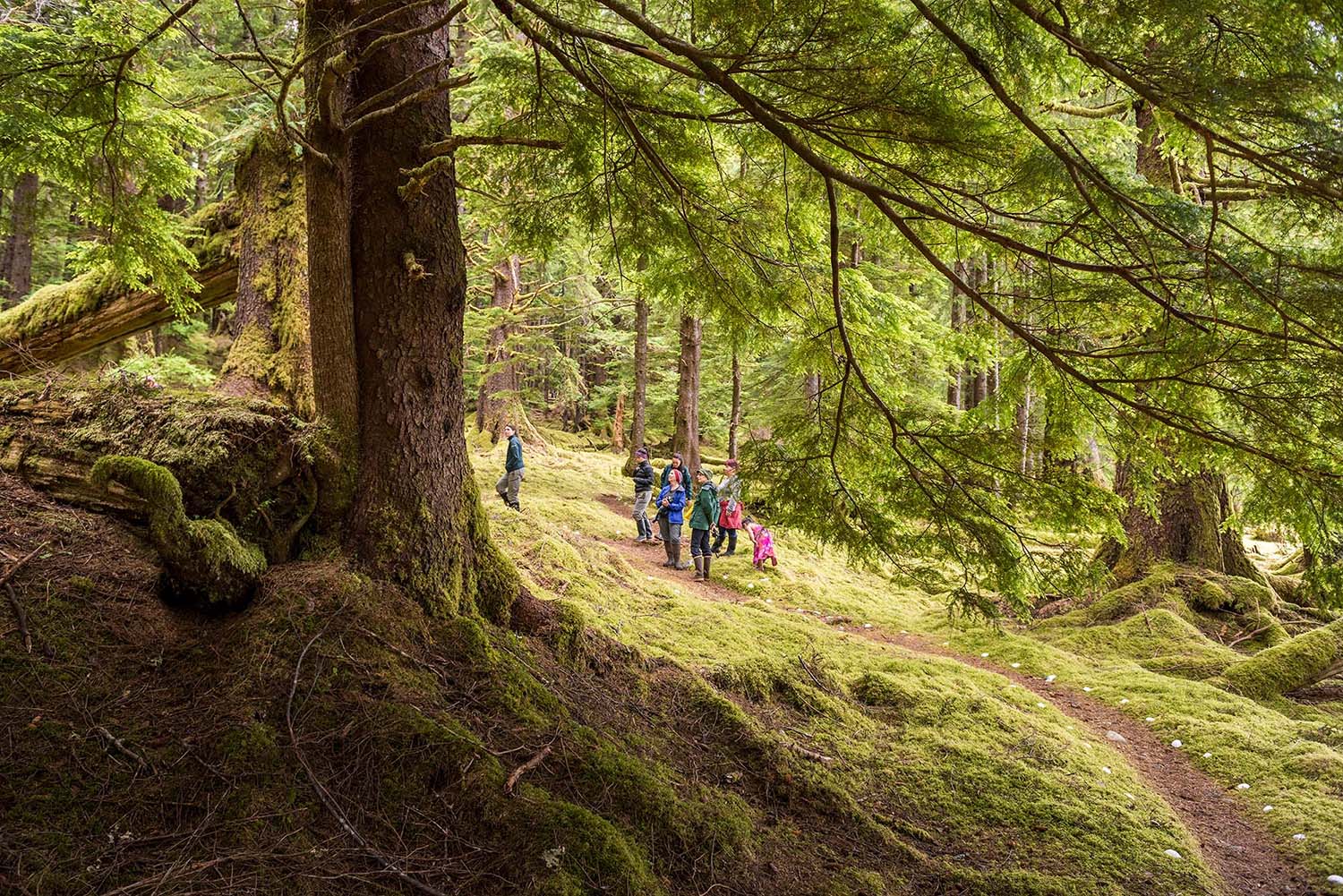 A new report finds Indigenous land rights are key to preserving biodiversity.
---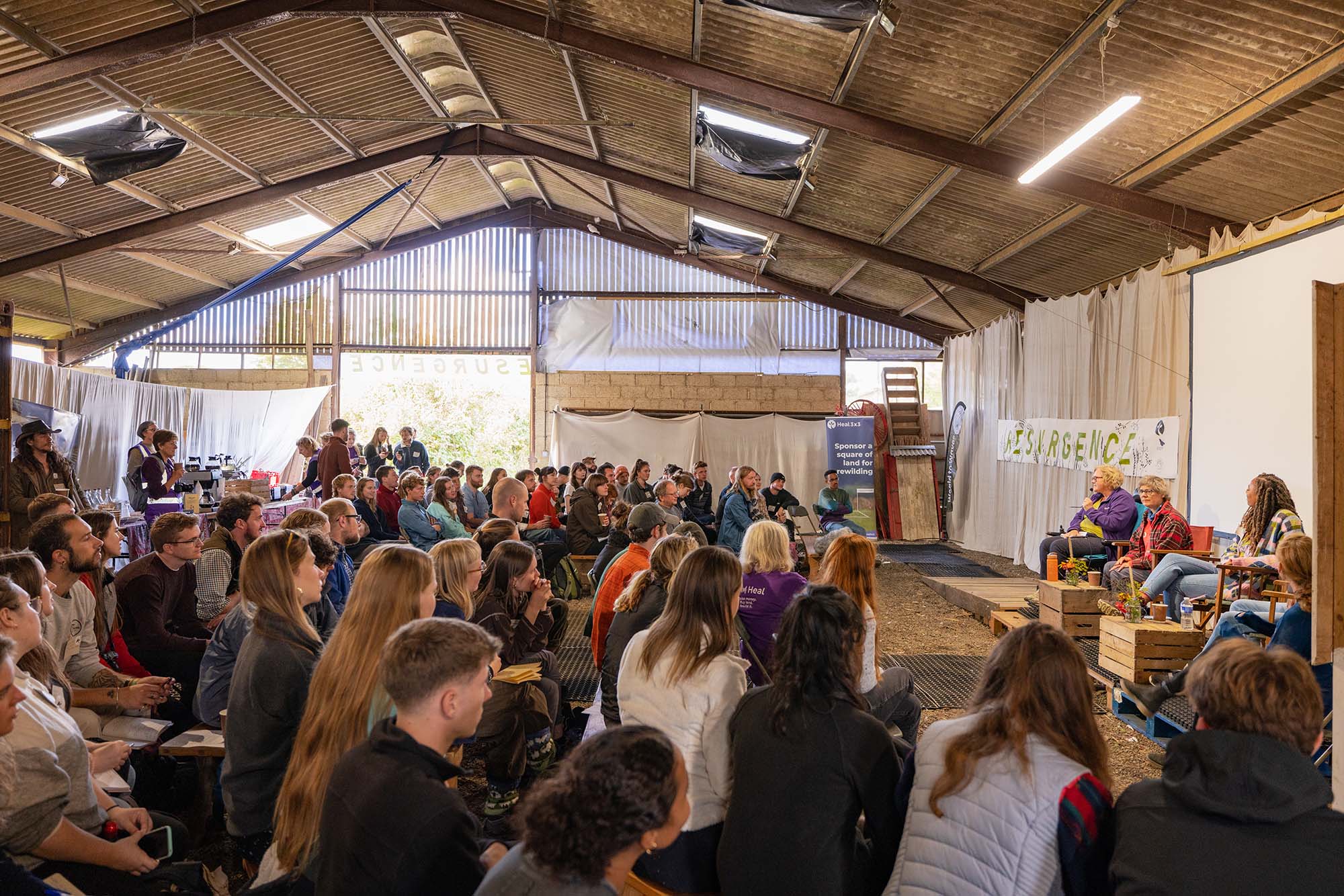 Young people around the world often feel powerless in the face of environmental challenges. Jack Durant and Youngwilders are aiming to channel their eco-anxiety into hope – and action.
---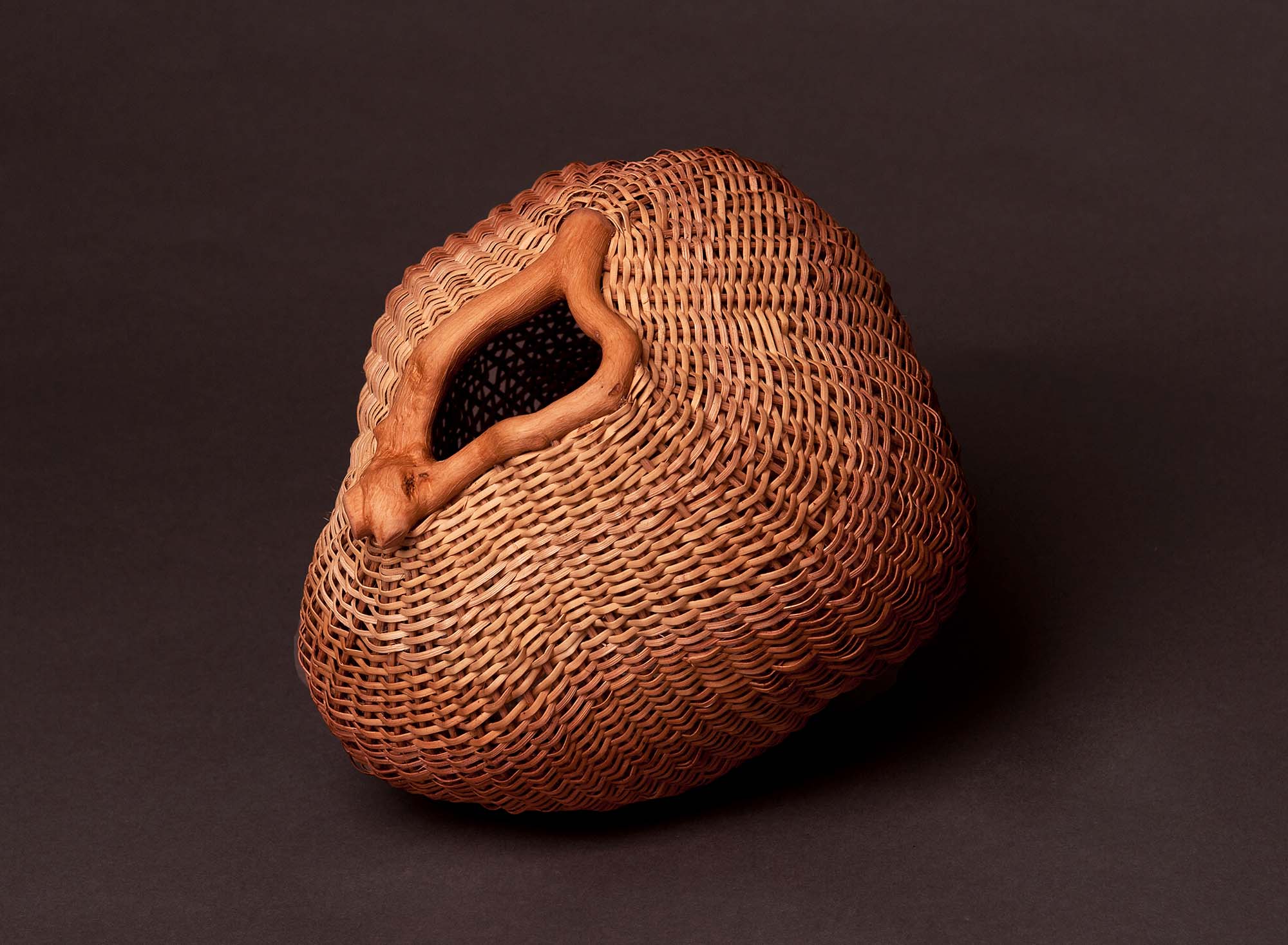 Ralph Simpson's baskets, tapestries and sculptures turn foraged materials into artworks inspired by the natural world.
---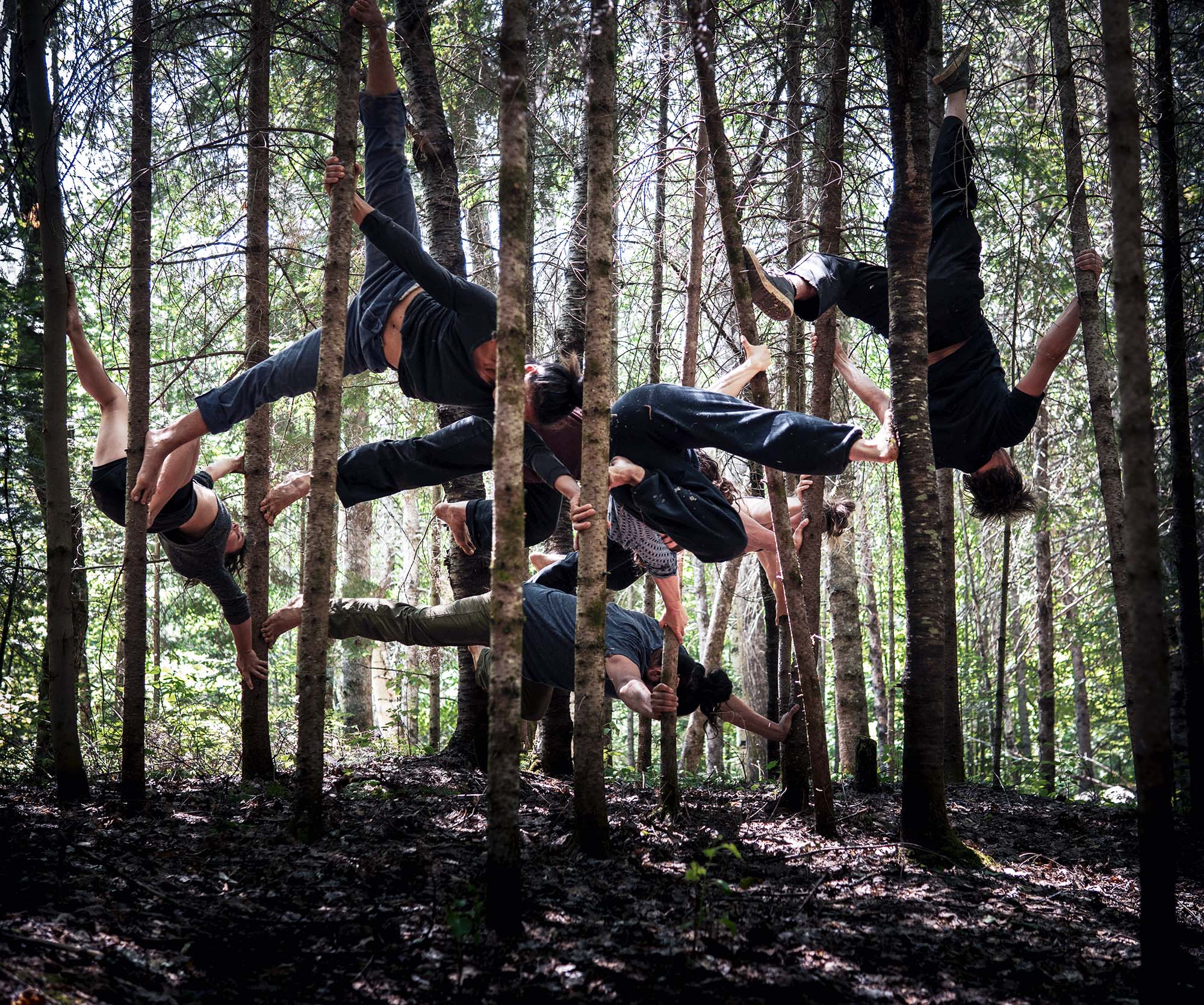 This Montreal troupe uses the outdoors as both stage and props to inspire audiences to discuss the climate crisis and find ways to make change.
---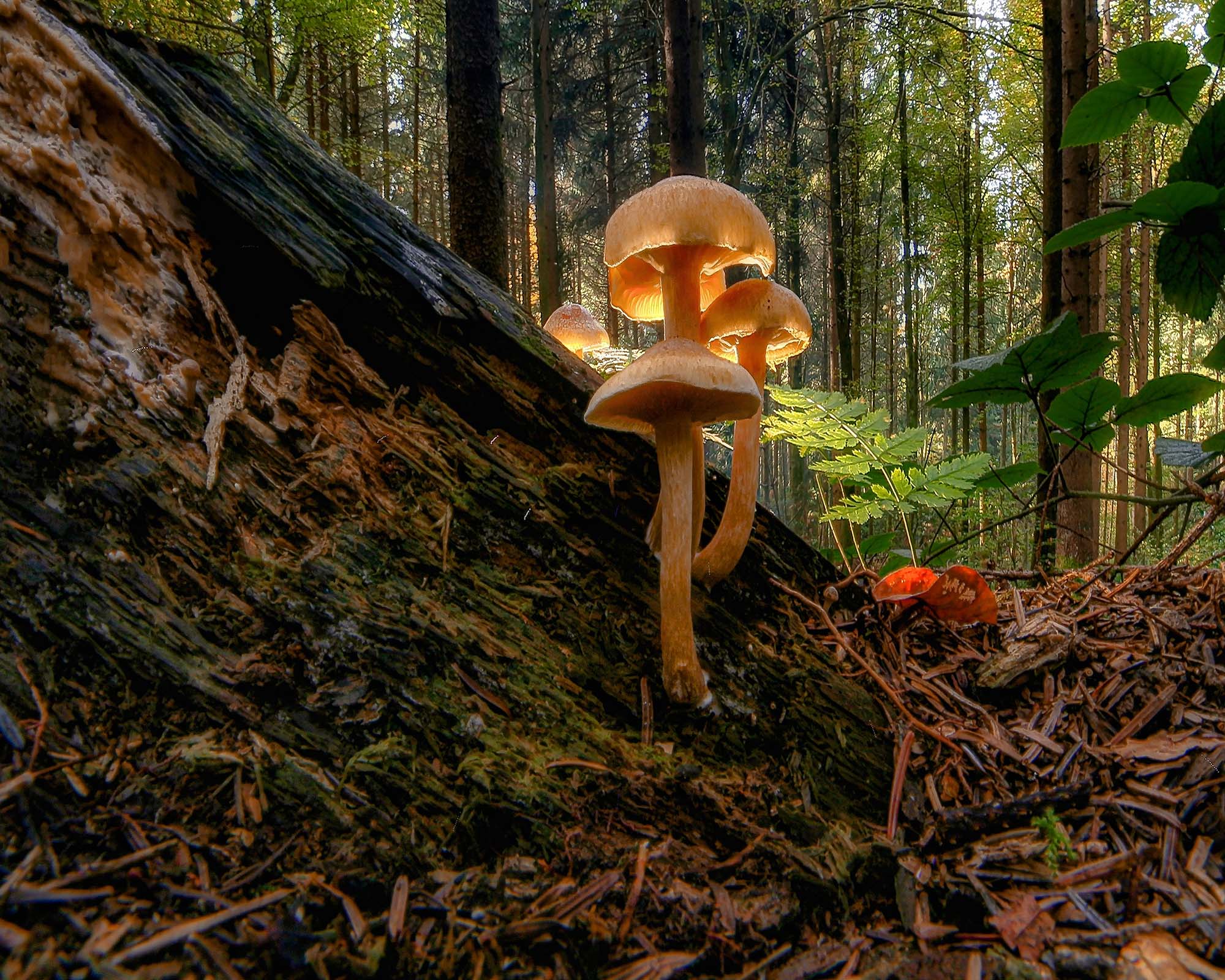 Biodiversity includes fungi, too. Here's why healthy ecosystems need these fascinating life forms that we're only just starting to understand.
---
The Goldfinches are back, or others like them,
and the White-throated Sparrow's five-note song,
pleading and pleading, brings tears to the eyes.
Nature repeats herself, or almost does:
repeat, repeat, repeat; revise, revise, revise.
– Elizabeth Bishop, "North Haven," from American Wildflowers: A Literary Field Guide
---
Recommended reads
There are a few things to know about How To Do Nothing. First, the title is a misnomer. It's more about how to better spend our attention, our energy and our advocacy. Second, this is not an easy, breezy read. While clearly a strong writer, Jenny Odell has a tendency to veer toward a more academic style. And one final thing to note, in the context of this newsletter, is that rewilding is not a central theme – although that was probably obvious.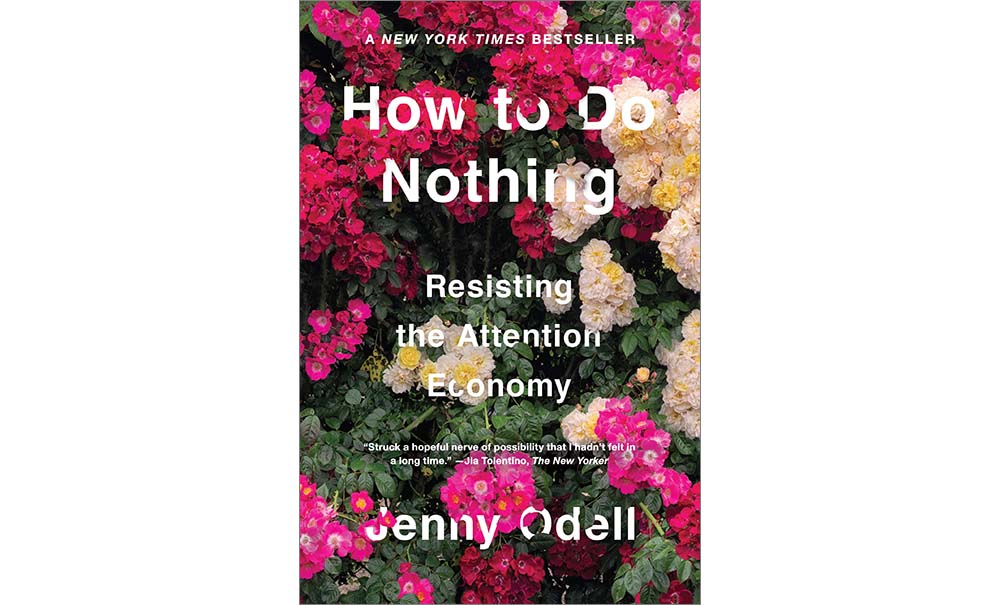 So why recommend it? How To Do Nothing still has plenty to offer, and is a valuable read for anyone feeling overwhelmed by the world – by social media, definitely, but also the doom-and-gloom news cycle. Odell suggests many ways of combatting this fatigue, with nature being a recurring theme.
The concept of bioregionalism, for one, weaves throughout the chapters. As she explains: "Bioregionalist thought encompasses practices like habitat restoration and permaculture farming, but has a cultural element as well, since it asks us to identify as citizens of the bioregion as much as (if not more than) a state." With this citizenship, she writes, comes a commitment to stewardship. And by viewing the world through this lens, you "render your reality differently." This, in turn, changes how we act (and react). Which, if we do it right, makes things better for everyone – and everything – in our bioregion.
Again, not the lightest of reads. But it is well-suited for these winter months, when long nights offer plenty of time for pondering.
We encourage you to borrow How to Do Nothing from your local library or purchase from an independent bookstore.
---
Elsewhere in rewilding
If you're looking for something to do this weekend, why not try the Rewild Iceland board game? "Players compete to fulfill their contracts while rewilding the beautiful island of Iceland. … After 7 rounds, nature is ready to take over and your game is finished." It's free to download!
Sigh: It didn't take long for rewilding to become a business opportunity. The BBC takes a look at the concept of the "green laird" in Scotland – and the risks that come with private investment getting involved with climate initiatives.
Speaking of money … did anyone predict that rewilding would become a muse for high-end fashion designers? Both Stella McCartney and Vivienne Westwood introduced rewilding-themed collections recently.
"What's old is new again" is certainly the case in London, where shire horses pulling antique Amish machinery are being used to help turn city parks into woodland as part of the Mayor of London's Rewild London Fund.
And let's hear it for Asha, a Mexican grey wolf who is thrilling conservationists by ignoring state lines as she makes her way around the U.S.: "We celebrate Asha's journey and urge policymakers to expand opportunities for wolves to reclaim the remaining wild, remote landscapes across the southwest, where they belong."

---
❤️ Enjoy this newsletter?‌‌‌‌
Send to a friend and let them know that they can subscribe, too.‌‌‌‌
Share your expertise: Do you know a project, person or story we should feature? Let us know.‌‌‌‌
Just want to say hello? Click that reply button and let us know what you think – and what else you'd like to see. We'd love to hear from you.