Books
All the books we recommended in 2022
Some of them were new this year, some of them are oldies-but-goodies. All 16 are worthy additions to your rewilding-adjacent bookshelf or your gift-giving list.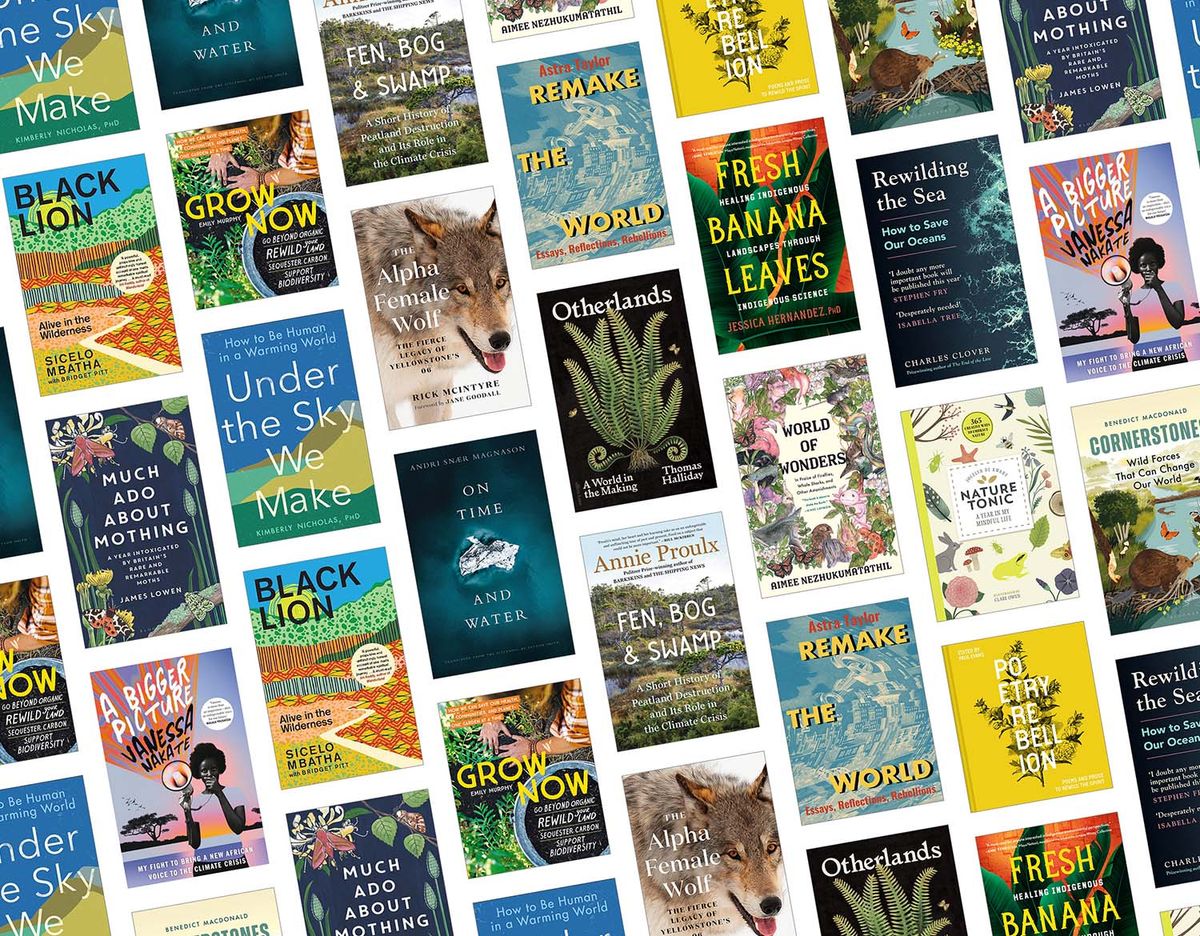 Maybe you're looking for books to read for a cozy winter (or beachy summer), or perhaps your to-do list includes buying books for your nearest and dearest. Either way, we've got you covered. Here are 16 books we read and recommended in 2022, all perfectly on-topic for anyone interested in learning more about rewilding and related subjects – or looking to get inspired for a wilder 2023.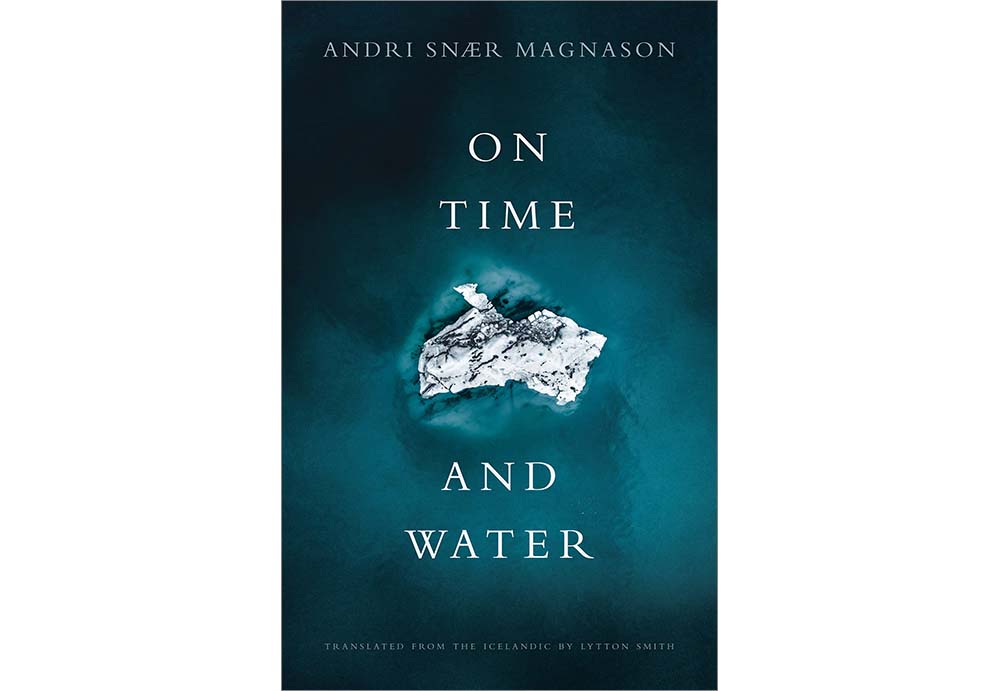 The author: Andri Snær Magnason is an environmental activist and one of Iceland's most celebrated writers. (He wrote the text on the memorial plaque for the lost Ok glacier.) The book was translated from the Icelandic by Lytton Smith, and longlisted for the 2022 National Translation Award in Prose.
The book: "Based on interviews and advice from leading glacial, ocean, climate, and geographical scientists, and interwoven with personal, historical, and mythological stories, On Time and Water is a rich and compelling work of narrative nonfiction that illustrates the reality of climate change and offers hope in the face of an uncertain future."
Our take: Beautifully written and a pleasure to read, this book skips gracefully from climate science specifics to explorations of Icelandic nature to anecdotes from the author's personal and family history. Magnason set out to make climate change not huge and impersonal but relatable, and he has succeeded. "When I take a photo of a glacier, it's like I'm recording and preserving an old woman singing an ancient lullaby," he writes. "After a thousand years, people will peer at the pictures like rare, ancient manuscripts and try to understand what we were thinking."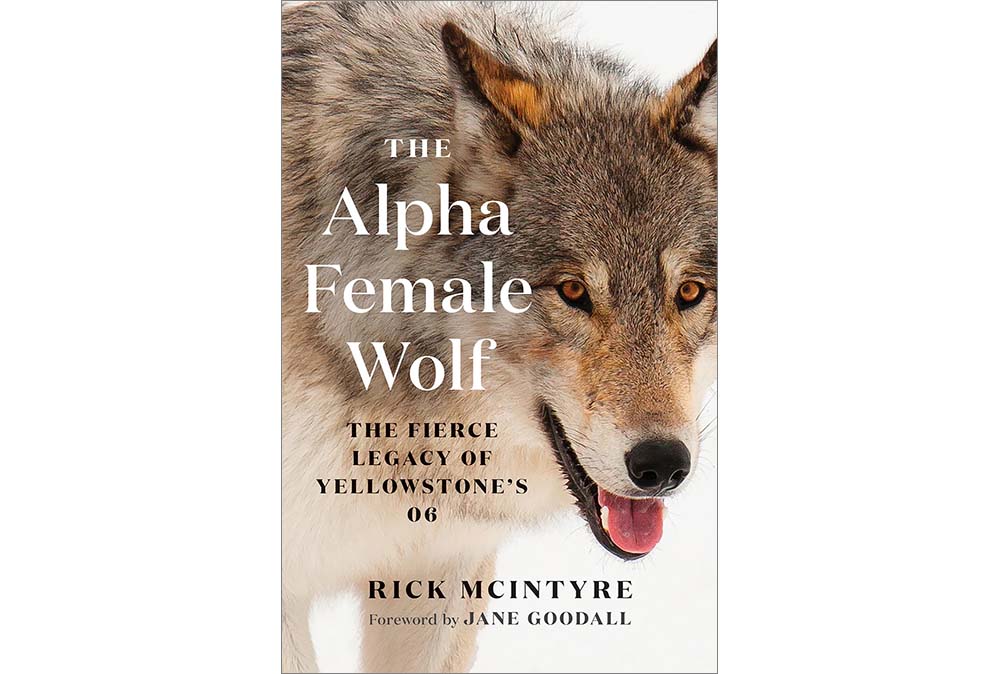 The author: Rick McIntyre is a retired National Park ranger who spent 40 years of his career – 25 at Yellowstone National Park – observing wolves. This is the fourth in his series of books about the park's alpha males and, now, females.
The book: "Yellowstone's 06 female was called 'the most famous wolf in the world.' Her strength, beauty, and intelligence were unmatched, and her ability to hunt, protect her young cubs, and choose the right mates made her pack successful. In his latest book, Rick McIntyre turns his spotting scope on 06 and more remarkable female wolves, telling the dramatic true story of five generations of female leaders in Yellowstone National Park."
Our take: McIntyre has a gift for narrative, and as you read about 06's journey from lone wolf to mate, leader and protective mother, you'll get caught up in the highs and lows of her pack's lives in this simultaneously remote and highly visited area. Most of all, you'll gain an understanding of the day-to-day experiences of this iconic predator: the competition, the cooperation, the work and the play – and, especially, the ways female wolves are at the centre of pack existence.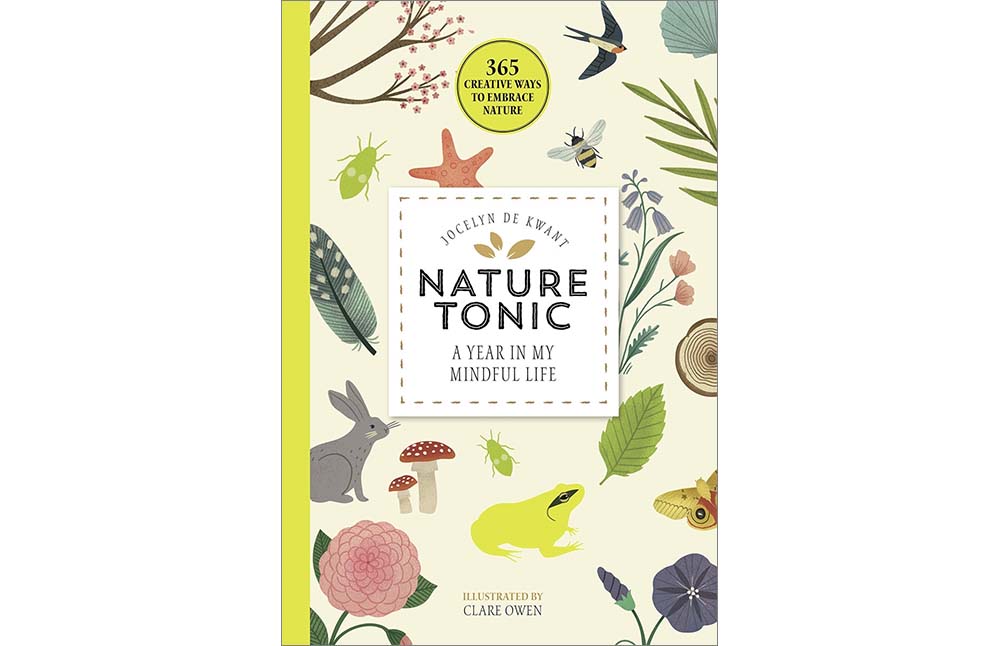 The author: Jocelyn De Kwant is a journalist and editor specializing in mindfulness and simple living.
The book: Nature Tonic offers "365 creative ways to embrace nature," including quick artistic exercises, creative writing prompts and suggestions for outdoor activities. While there is one for each day, they are not assigned dates, so you're free to pick and choose as you'd like.
Our take: Yes, it's a little twee, but that's fine with us. And while not every idea requires you to leave the confines of your toasty living room, they at least get you thinking about nature, reminiscing about past adventures and anticipating those yet to come – and even that can be enough to brighten your outlook on dark days.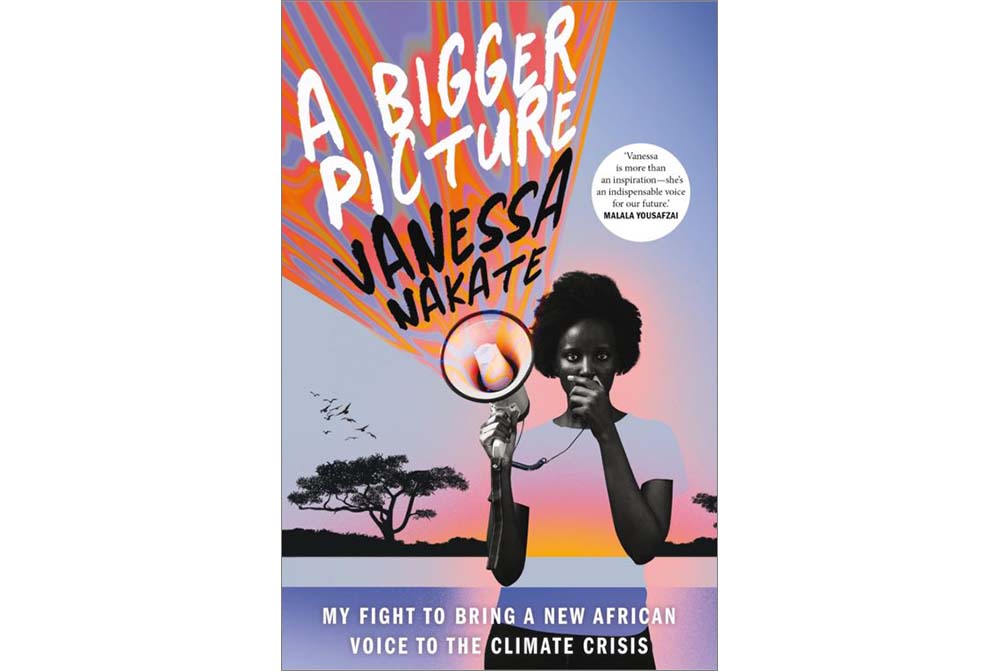 The author: Vanessa Nakate is a Ugandan climate justice activist who founded the Youth for Future Africa and the likewise Africa-based Rise Up Movement.
The book: "Inspired by a shared vision of hope, Vanessa's commanding political voice demands attention for the biggest issue of our time and, in this rousing manifesto for change, shows how you can join her to protect our planet now and for the future."
Our take: Some of the scientific information in this book will be old news to the already climate-conscious. But the author's story, experience and perspectives bring much-needed diversity to the environmentally conscious book list. "Vanessa Nakate continues to teach a most critical lesson," writes Greta Thunberg. "She reminds us that while we may all be in the same storm, we are not all in the same boat."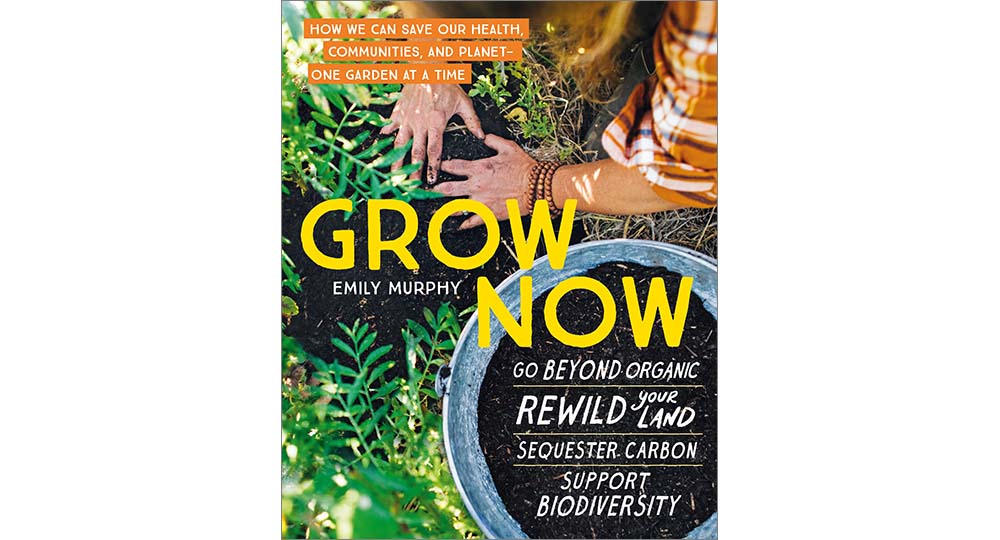 The author: Emily Murphy is an ecological gardener, an educator and an author whose two books focus on gardens of personal and communal purpose.
The book: Grow Now thoughtfully lays out some facts about the state of the environment and follows with ideas on how to increase biodiversity, build soil and grow food. Regenerative gardening projects to approach may include improving soil fertility with plants, planning a food forest, and providing food and refuge for pollinators.
Our take: This is a thorough guide for gardeners who want to channel any despair they have over climate change into nurturing their own small piece of land. Grow Now, along with other new titles, will hopefully help shift traditional perspectives and opinions about how a garden should look and overturn the notion that we need to maintain an impeccably pruned, manicured, weed-free property. –Tara Nolan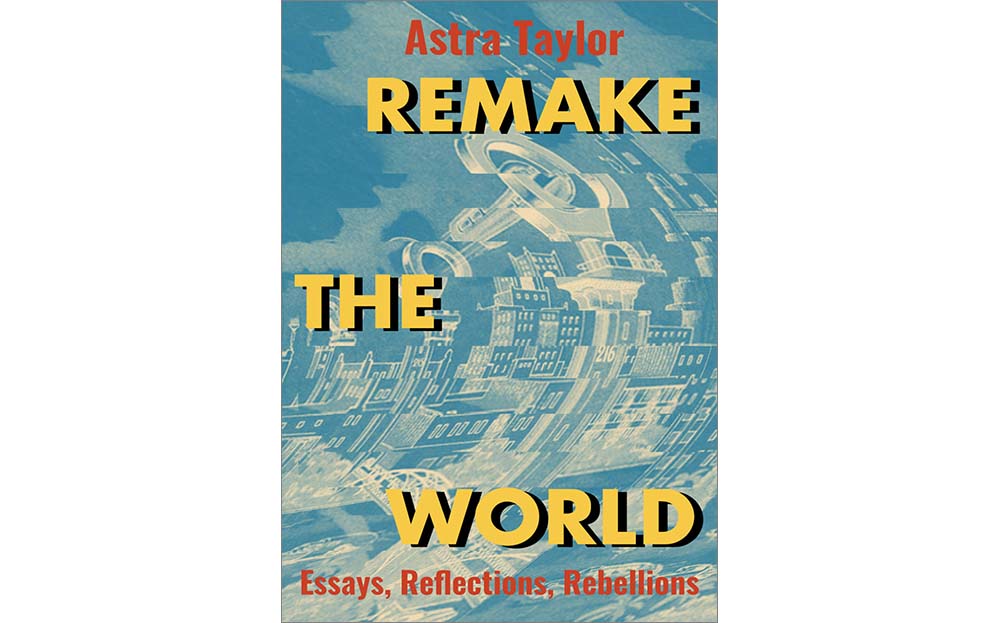 The author: Astra Taylor is a Canadian-American writer, documentarian and organizer.
The book: "The essays collected here reveal the range and depth of her thinking, with Taylor tackling the rising popularity of socialism, the problem of automation, the politics of listening, the possibility of rights for the natural and non-human world, the future of the university, the temporal challenge of climate catastrophe, and more. Addressing some of the most pressing social problems of our day, Taylor invites us to imagine how things could be different while never losing sight of the strategic question of how change actually happens."
Our take: Taylor's thought-provoking essays on a wide range of subjects will have you shifting and broadening your perspective – and contemplating fresh ways to make a difference. "The world is changing, whether we like it or not," she writes. "And as we face that crucial fact, we might as well try to change it for the better."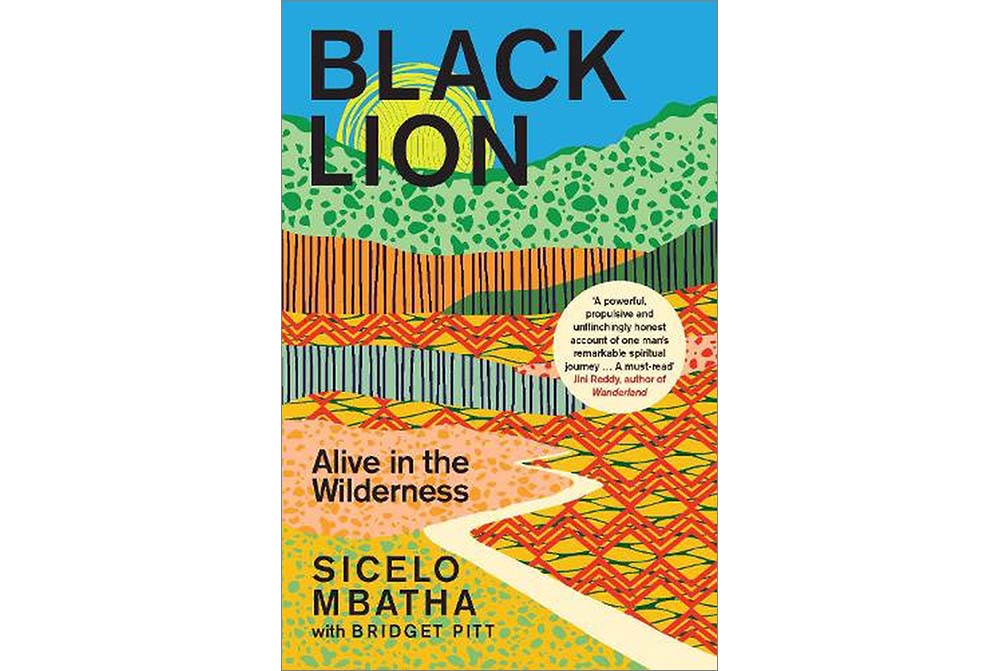 The author: Sicelo Mbatha is a facilitator of spiritual experiences of the wilderness. He has devoted his life to fostering deep connections between humans and nature, and in enabling members of his own community to experience the wilderness.
The book: What is the nature of the human relationship with the wild, and how can we tap into it to help heal society's problems? It's these questions and more that Sicelo Mbatha (with co-author Bridget Pitt) sets out to answer in his memoir.
Our take: Mbatha's vivid descriptions bring to life the landscapes of his South African home – you'll meet lions and zebras and giraffes, yes, but also the trees, birds, plants and insects that share their space. Throughout, he explains the philosophies of why he believes so strongly in the power of nature. "It has been my life's path to rekindle the wildness in all of us," he writes, "to bring people into the presence of wildness and help open their souls to its beauty, wisdom and infinite power to heal."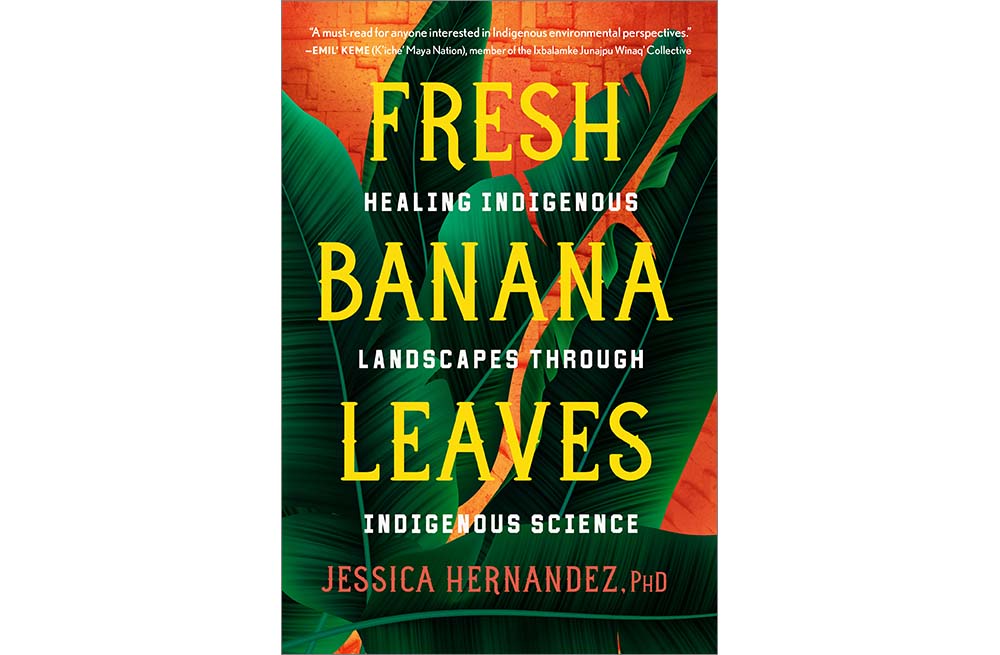 The author: Dr. Jessica Hernandez (Binnizá & Maya Ch'orti') is a transnational Indigenous scholar, scientist, and community advocate based in the Pacific Northwest.
The book: "Hernandez introduces and contextualizes Indigenous environmental knowledge and proposes a vision of land stewardship that heals rather than displaces, that generates rather than destroys. She breaks down the failures of Western-defined conservatism and shares alternatives, citing the restoration work of urban Indigenous people in Seattle; her family's fight against ecoterrorism in Latin America; and holistic land-management approaches of Indigenous groups across the continent."
Our take: Evidence shows that all over the world, Indigenous-managed land is healthier than the rest. This book is an excellent introduction to some of the reasons why. "Despite settler colonization, racism, and other injustices, Indigenous communities continue to steward a majority part of the world's diversity," Hernandez writes. "When they are threatened, the world's biodiversity is also threatened."

Read an excerpt: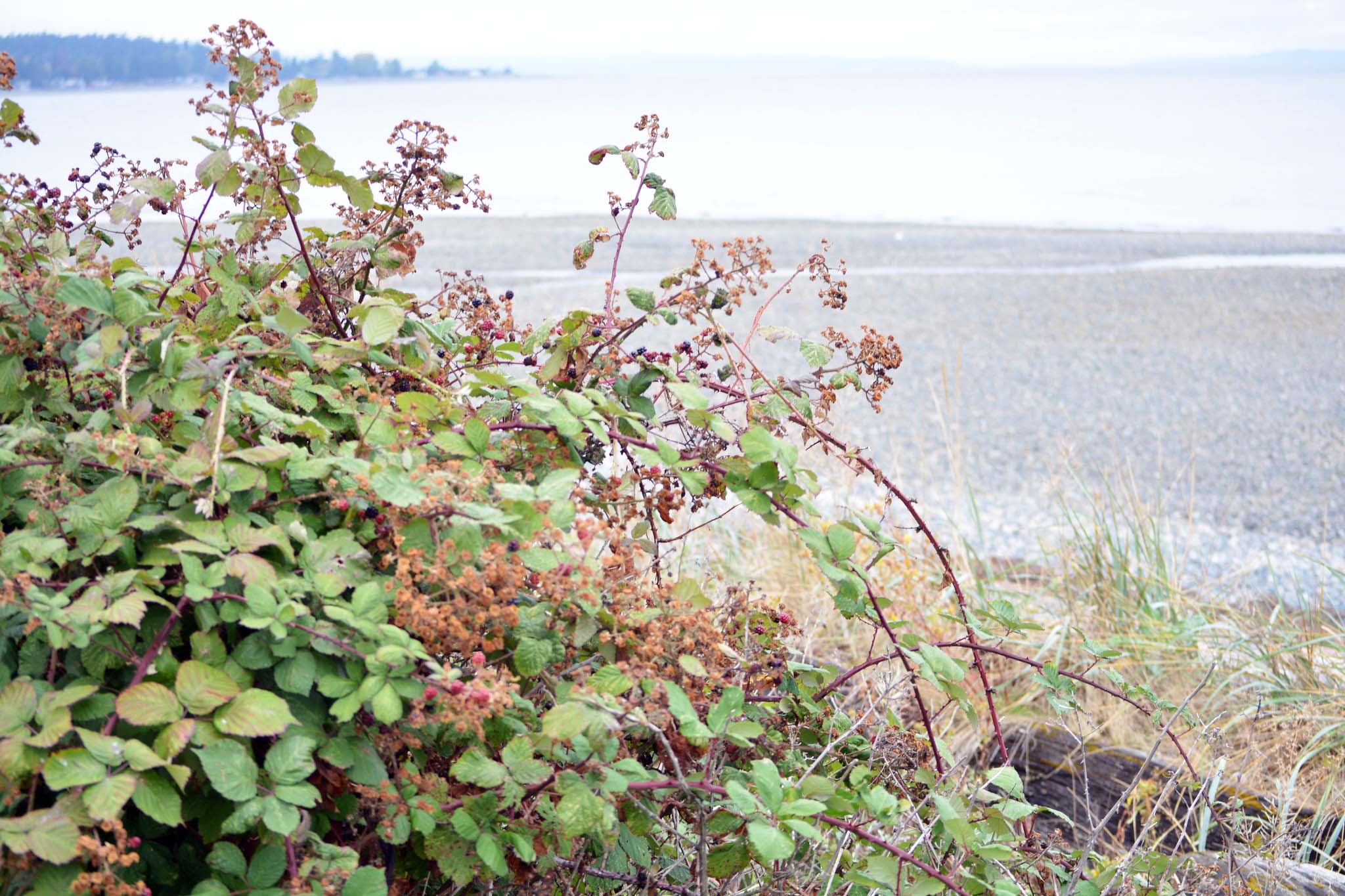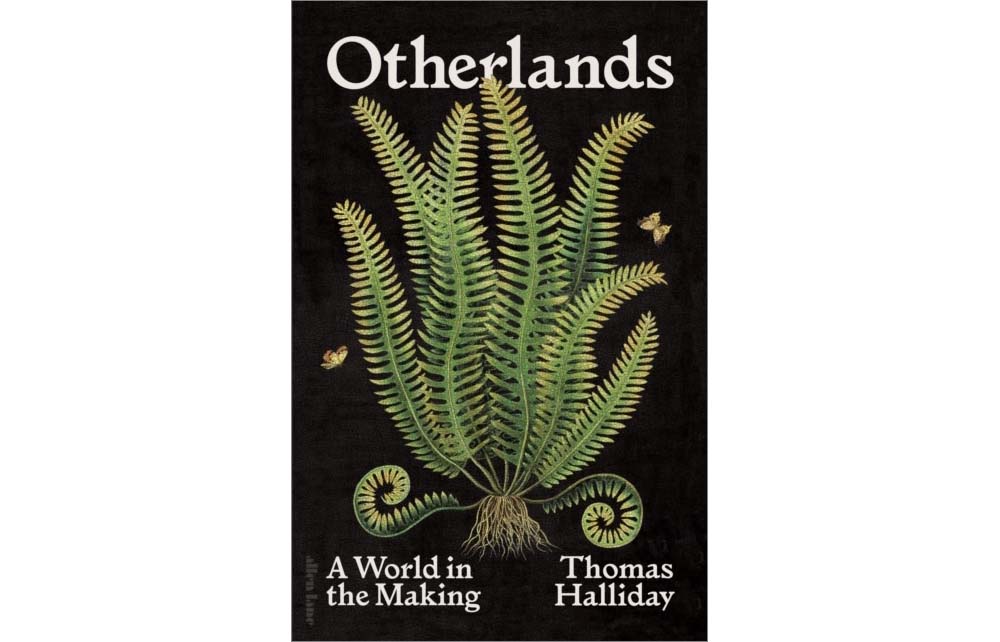 The author: Thomas Halliday is a palaeontologist and evolutionary biologist.
The book: While humans caused our current climate and biodiversity crises, previous eras of extreme climatic situations and mass extinctions on Earth occurred without our helping hand. But what were those times really like, and what can they teach us about what's happening now? More a travelogue than a tome of ancient history, the book journeys into the past chapter by chapter as it describes the ancestors of today's plants, animals and fungi and the world they lived in. We watch continents move, sea levels rise and fall, and life adapt – or perish – alongside it all.
Our take: While the book brings a certain comfort that change is a constant and new ecological niches will eventually be filled, the stress is on the word eventually. In truth, Otherlands is yet another warning that the geological epoch human civilizations have thrived in is a historical anomaly we need to fight for. "Recovery brings radical change, and often startlingly different worlds, into being, while also taking, at a minimum, tens of thousands of years," Halliday writes. "Recovery cannot replace what has been lost."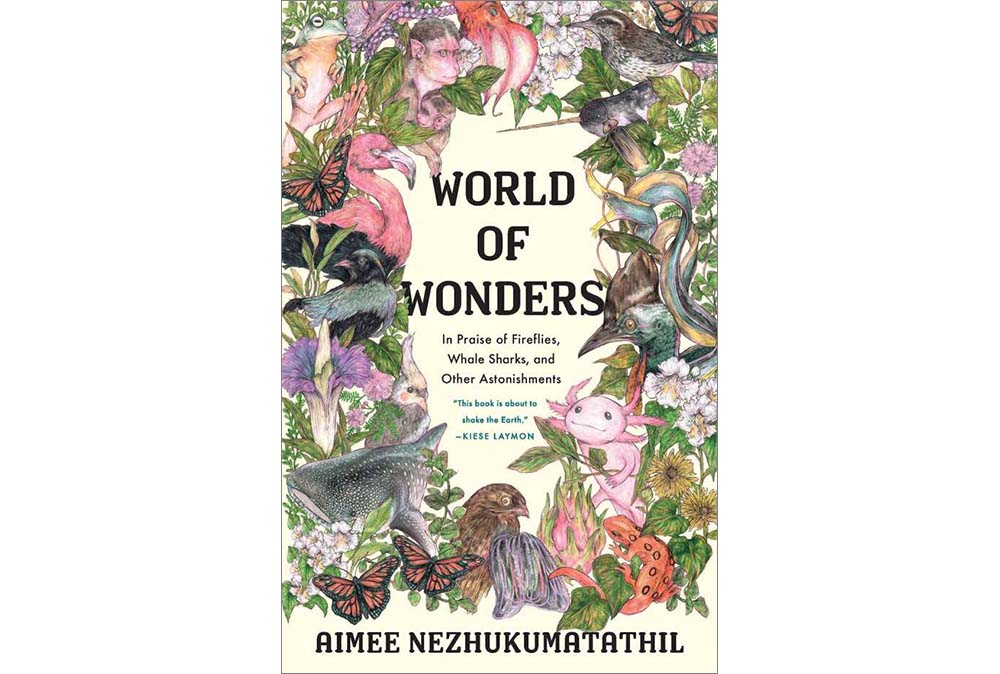 The author: Aimee Nezhukumatathil is a poet and writer and professor of English and Creative Writing in the University of Mississippi's MFA program.
The book: Each chapter is named for a species – including cactus wren, narwhal, corpse flower – and interweaves intricate details about its existence with the author's own experiences in the United States as a nature lover, a child of immigrants, a woman of colour and a mother of biracial children.
Our take: While this book is pure prose, the spirit of verse comes through in the author's unexpected word choices and in the connections she draws between the natural world and the human one. We have much to learn from nature, she shows us, and listening with curiosity and wonder to the other life forms we interact with is the first step toward healing. "Maybe what we can do when we feel overwhelmed is to start small," she writes. "Start with what we have loved as kids and see where that leads us."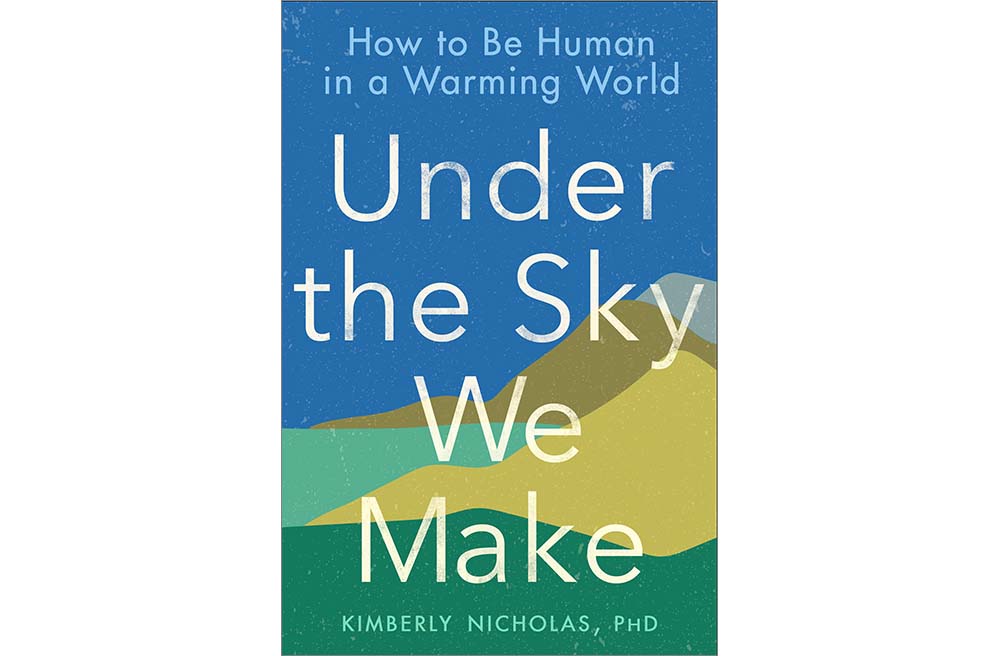 The author: Dr. Kimberly Nicholas is Associate Professor of Sustainability Science at Lund, Sweden's highest-ranked university.
The book: "Nicholas offers a hopeful, clear-eyed, and somehow also hilarious guide to effecting real change, starting in our own lives. Saving ourselves from climate apocalypse will require radical shifts within each of us, to effect real change in our society and culture. But it can be done. It requires, Dr. Nicholas argues, belief in our own agency and value, alongside a deep understanding that no one will ever hand us power – we're going to have to seize it for ourselves."
Our take: Individual change alone won't solve the climate and biodiversity crises. We need systems change, too. But that doesn't mean our individual choices don't have an impact, and Nicholas elegantly argues why – and guides us toward action. "Our task as humans in this warming decade and beyond is taking the science and using it as a lens to change not just our systems but also ourselves, from the inside out," she writes. "By clarifying our values and shifting our mindsets and actions, we can start to change the world."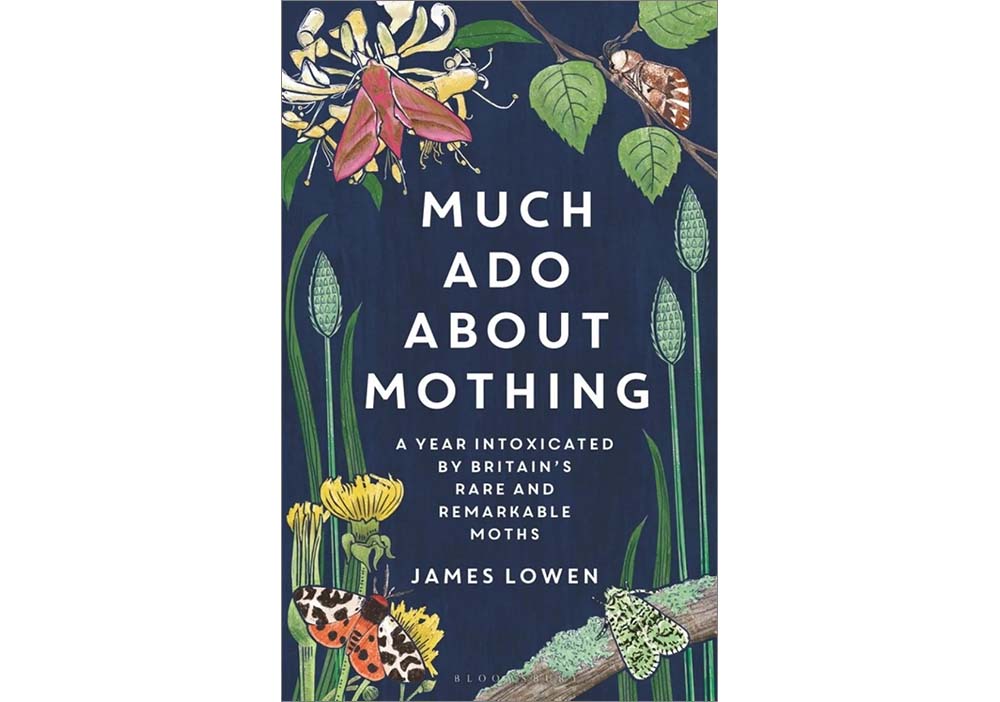 The author: James Lowen is an experienced naturalist and award-winning author who also writes for publications such as The Telegraph, BBC Wildlife, Nature's Home and The Countryman.
The book: As Lowen sets out on a "big year" quest (his word) to see "Britain's rarest and most remarkable moths" in person, we meet a variety of the insects – and the people who love them. ("You've got to be a little nuts to do moths," one says.)
Our take: "Moths are simply butterflies with bad PR," Lowen writes. It's clear he's trying to give the underappreciated lepidopterans some much-needed positive press. And he succeeds, with a story of discovery and adventure that is equal parts informative and delightful. If you're a moth hater we are confident this book will change your mind – or, at the very least, give you one more reason to care about habitat restoration.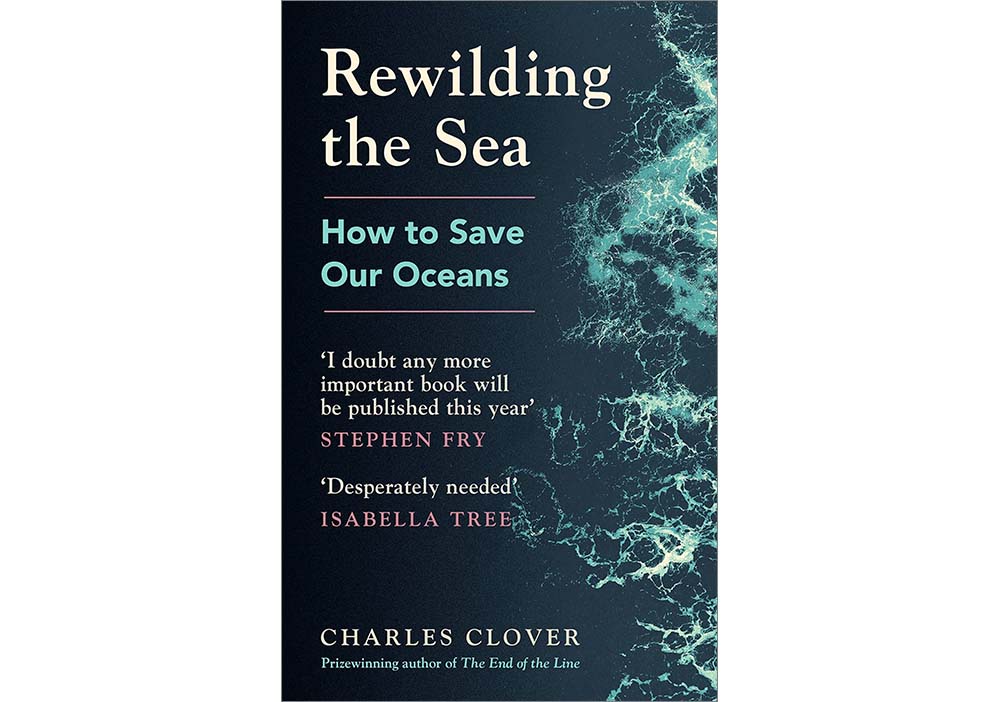 The author: Charles Clover is a co-founder of the conservation charity Blue Marine Foundation. He made his name as an author and environmental journalist writing principally for the Sunday Times and the Daily Telegraph, for which he was Environment Editor for 22 years.
The book: Earth's oceans are in a terrible state. And while climate change and pollution are definitely factors, the key culprit is overfishing. Despite all the bad news, though, Rewilding the Sea is a book of hope – because Clover believes the situation can be turned around. In fact, the work has already begun, and he describes some projects he's been involved in that can be used for inspiration.
Our take: Oceans make up more than 70 percent of Earth's surface and an even larger proportion of the space available for life on this planet. Yet for a species – that's us – that spends most of its time on land, they're easy to forget about in favour of the terrestrial ecosystems that need our help. Clover is clear that negotiation, campaigning and community-building are all key elements of the process. But the most important part, he points out, is to leave nature alone to recover – with a little help where needed.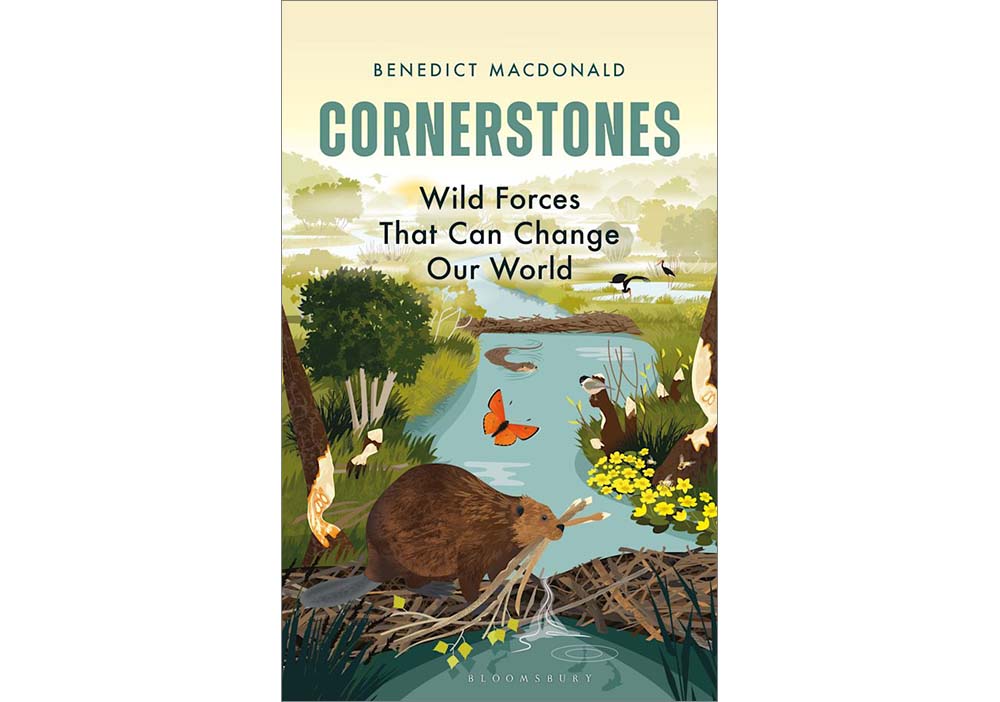 The author: Benedict Macdonald is a naturalist, conservationist, writer and producer. His first book, Rebirding, highlighted the need for mass-scale nature restoration across the UK.
The book: "In Cornerstones, we discover how beavers craft wetlands, save fish, encourage otters, and prevent rivers from flooding. We learn how 'disruptive' boars are seasoned butterfly conservationists, why whales are crucial for restoring seabird cities and how wolves and lynx could save our trees, help sequester carbon and protect our most threatened birds. Benedict Macdonald transforms our understanding of the natural world forever, revealing lives that once supported extraordinary natural riches and explaining how humans – the most important cornerstone species of all – can become the greatest stewards of the natural world."
Our take: This book is focused on the UK, and readers there might be the most connected to the ecosystems Macdonald describes. But his explorations of the complexities of interspecies relationships will be interesting to everyone, and ultimately give us all hope. After all, if a small, densely populated and ecologically ravaged island off the edge of Europe can have success in restoration, surely the rest of the planet can too.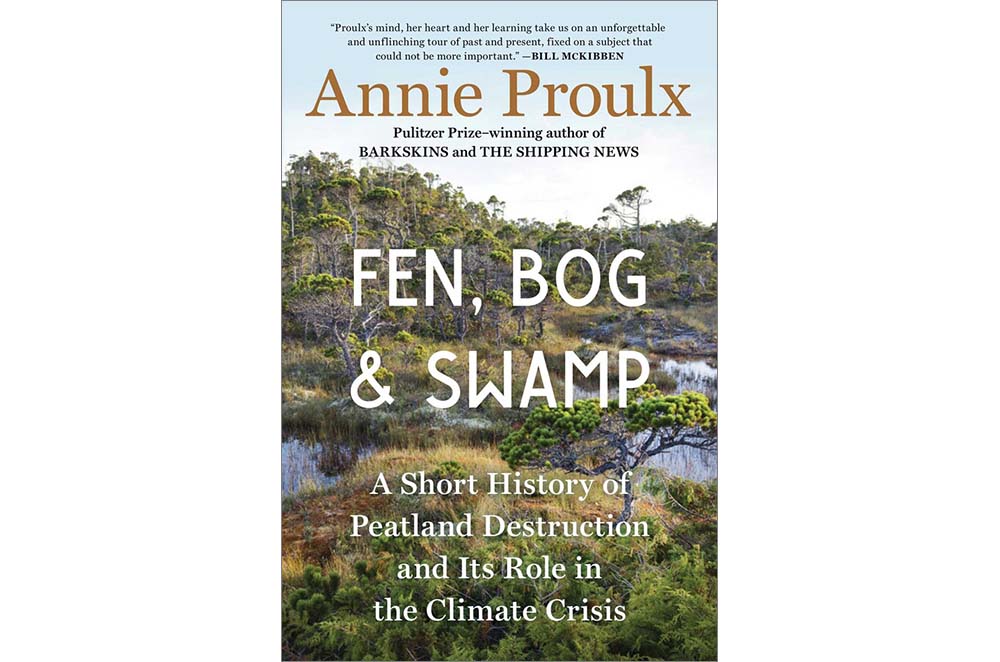 The author: Annie Proulx is the author of nine books, including the novels The Shipping News and Barkskins, and the story collection Close Range.
The book: "A lifelong acolyte of the natural world, Annie Proulx brings her witness and research to the subject of wetlands and the vitally important role they play in preserving the environment – by storing the carbon emissions that accelerate climate change. Fens, bogs, swamps, and marine estuaries are crucial to the Earth's survival, and in four illuminating parts, Proulx documents their systemic destruction in pursuit of profit."
Our take: The history of wetland destruction is both fascinating and horrifying, and Proulx delves into a number of regions around the world to showcase how it happened and what we might do to stop it. Bonus: You'll learn the difference between fens, bogs and swamps. (Yes, there really is one!)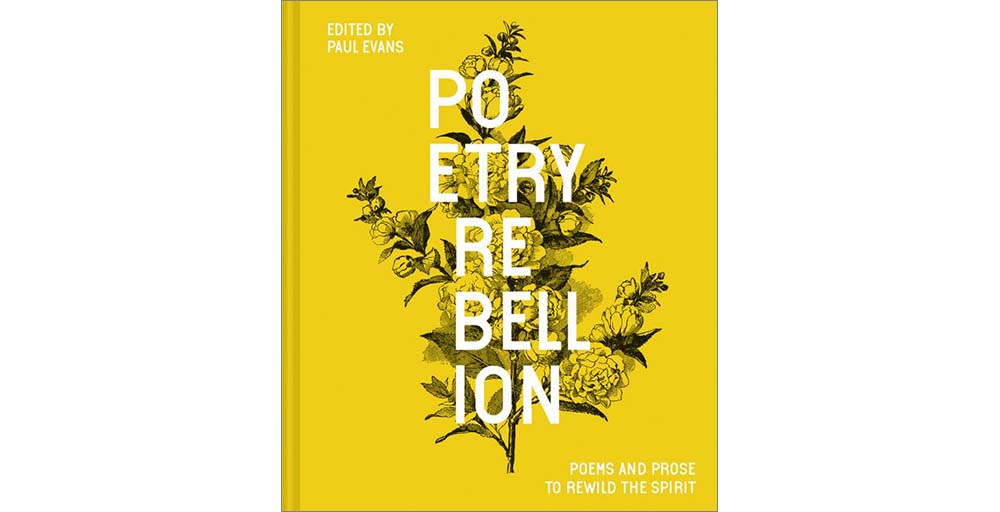 The editor: Paul Evans is a nature writer, Guardian Country Diarist, poet, broadcaster, journalist and senior lecturer in creative writing at Manchester Metropolitan University.
The book: In the thoughtful essay that opens Poetry Rebellion, Evans explains that his intention with the book is "to reassemble some feelings, ideas, thoughts, dreams, facts that inspire a standing-up for Nature, and not just those parts of it we like or exploit." What follows is a collection of poems that spans 4,000 years, by authors ranging from Chaucer to Rachel Carson. Some are short – "Blackbird" is a mere four lines – while others fill pages (I'm looking at you, William Blake).
Our take: Poetry is, of course, a deeply personal art form, so it's unlikely every verse and stanza will stir your soul. But taken as a whole, the book is a charming, unexpected way to renew your will to keep fighting the good fight.
Want more reading ideas? Here you go: