Trees and forests are important to humanity in basically every way you can think of. These books explore that relationship and give us goals – both personal and global – to strive for.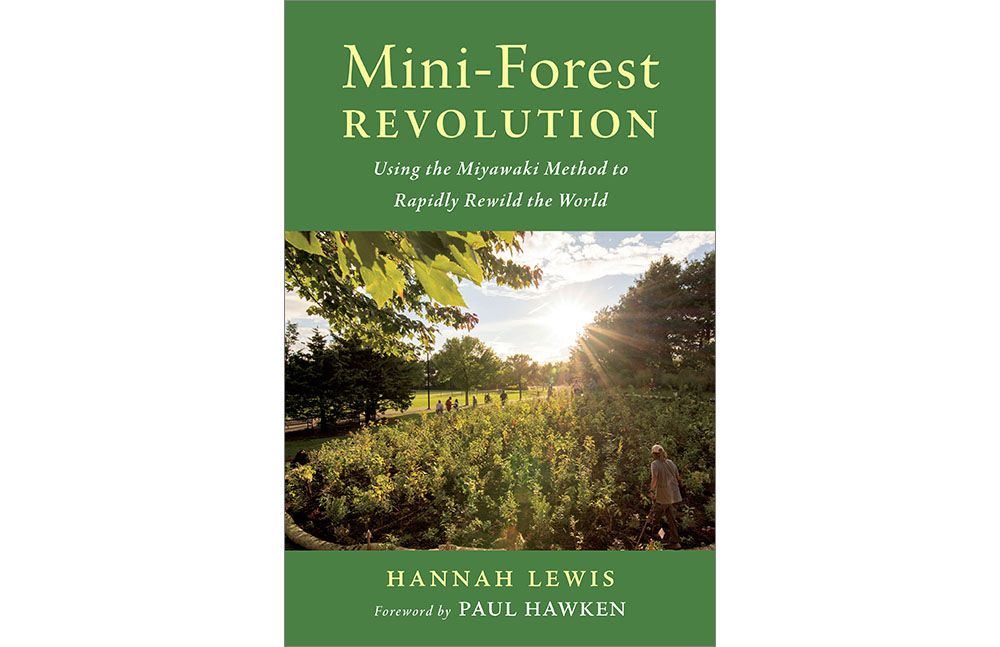 The author: Hannah Lewis is a writer who focuses on people, nature and conservation.
In brief: Whether you've been curious about the Miyawaki Method or are simply interested in reforestation methods, this book is the guide you need. Lewis outlines the method's history, shares precisely how it works and gets to know a few people around the world implementing Miyawaki forests – including Limbi Blessing Tata in Cameroon, who we profiled last year. She wraps the whole book in the story of how she helped bring a Miyawaki forest planting to her community in northwestern France.
In the words of the publisher: "In Mini-Forest Revolution, Lewis presents the Miyawaki Method, a unique approach to reforestation devised by Japanese botanist Akira Miyawaki. She explains how tiny forests as small as six parking spaces grow quickly and are much more biodiverse than those planted by conventional methods. She explores the science behind why Miyawaki-style mini-forests work and the myriad environmental benefits, including: cooling urban heat islands, establishing wildlife corridors, building soil health, sequestering carbon, creating pollinator habitats and more."
Quote we love: "Any one of us cannot do a lot to repair the Earth, but we can do something. We can team up with our neighbours, get to know the species of our local ecosystems, and recreate places for them to live – even on as little as a 200-square-metre (2,153-square-foot) patch of degraded land."
Read an excerpt: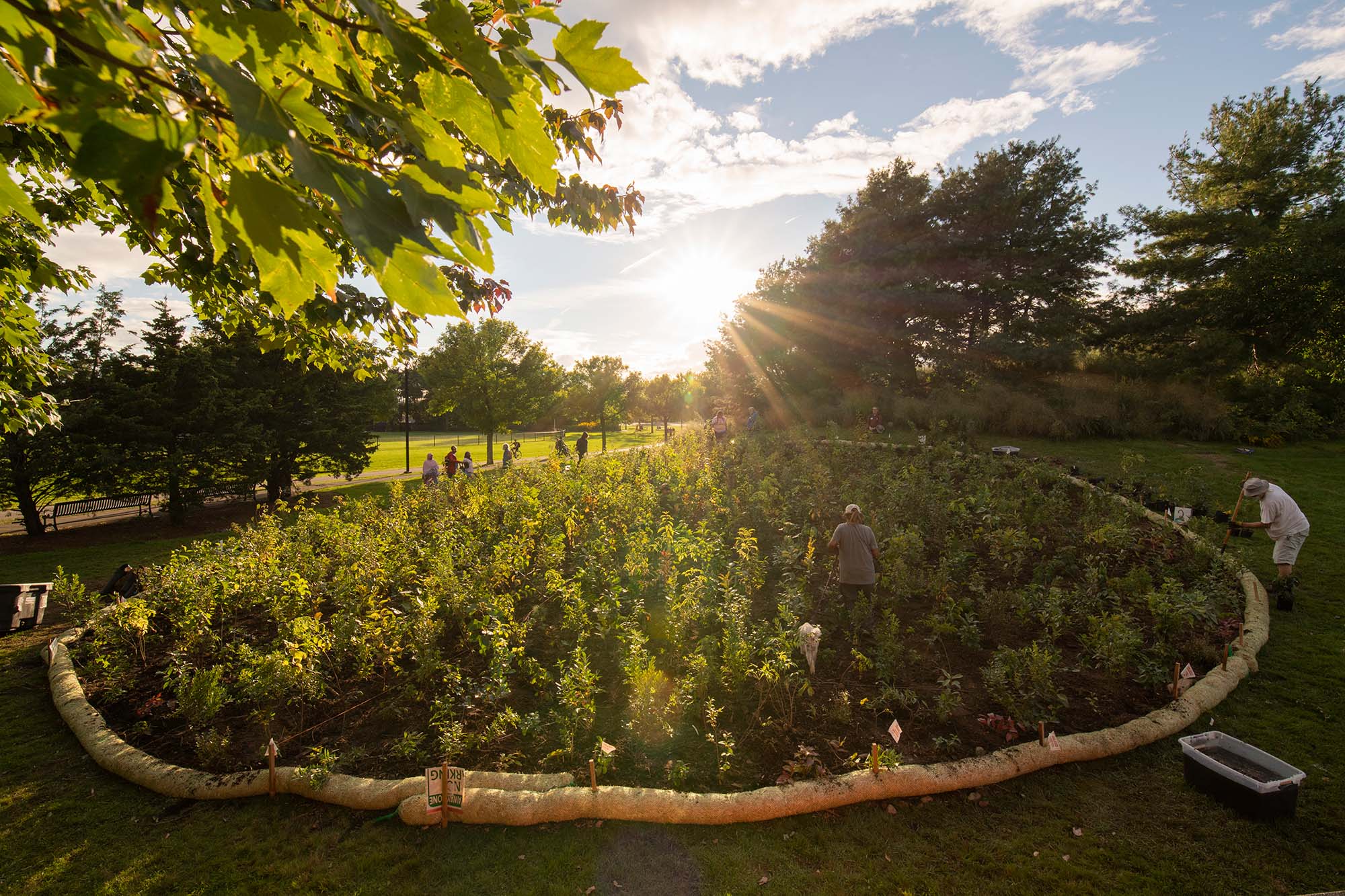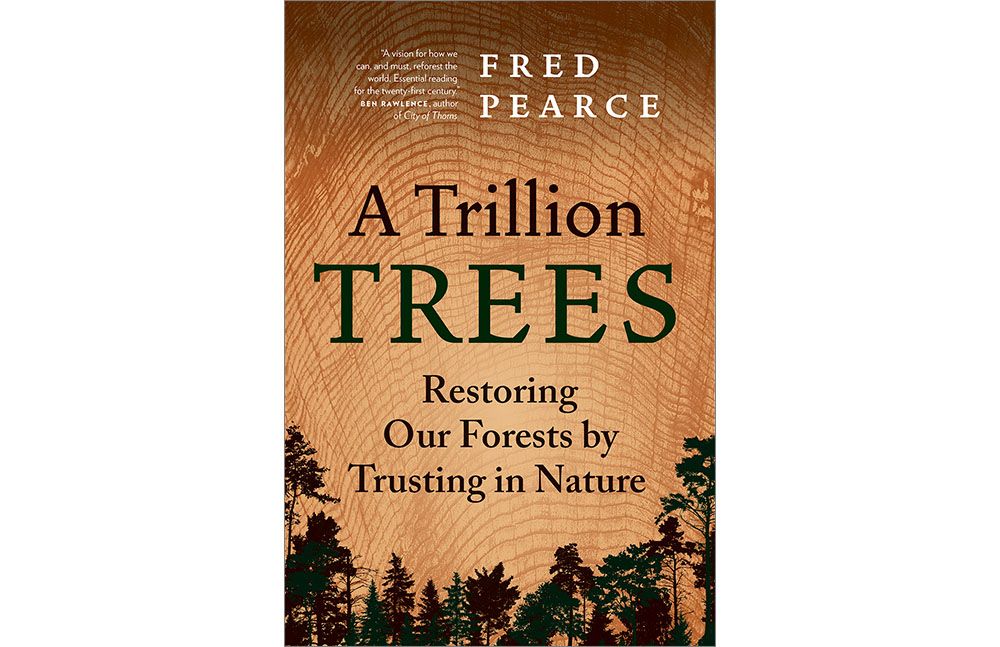 The author: Fred Pearce is a freelance journalist based in the UK and the author of numerous books, including The Land Grabbers and When the Rivers Run Dry.
In brief: The title refers to international goals to plant a trillion trees for the sake of both climate and biodiversity. And while Pearce is strongly in favour of trees, this book is his rebuttal of the verb "plant." He meets with scientists, environmentalists and local community members around the world to explore the complicated truth about how best to restore the planet's forests, and who (or what) is best placed to take the lead.
In the words of the publisher: "In A Trillion Trees, veteran environmental journalist Fred Pearce takes readers on a whirlwind journey through some of the most spectacular forests around the world. Along the way, he charts the extraordinary pace of forest destruction, and explores why some are beginning to recover."
Quote we love: "In most places, to restore the world's forests we need to do just two things: ensure that ownership of the world's forests is vested in the people who live in them, and give nature room."
Read an excerpt: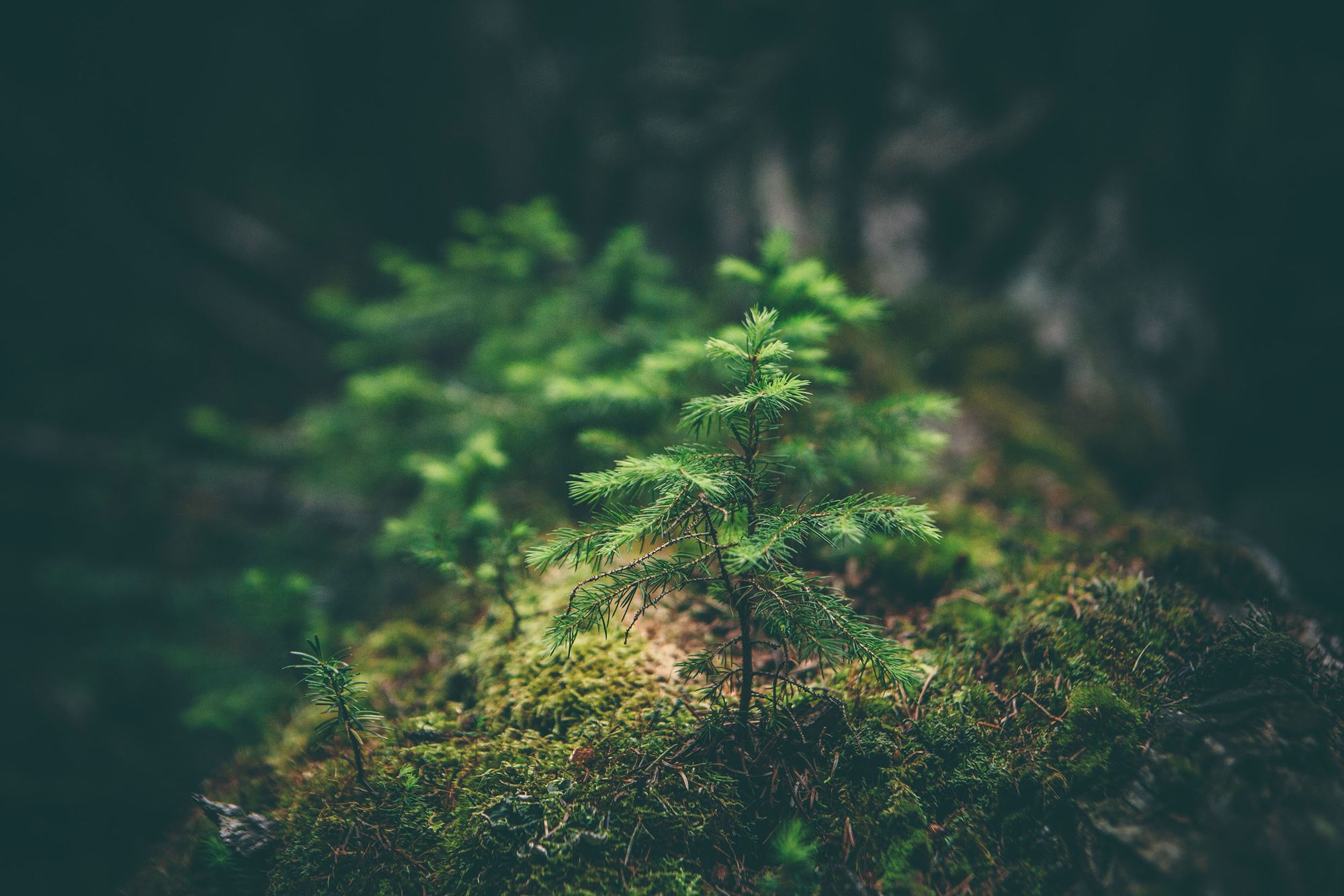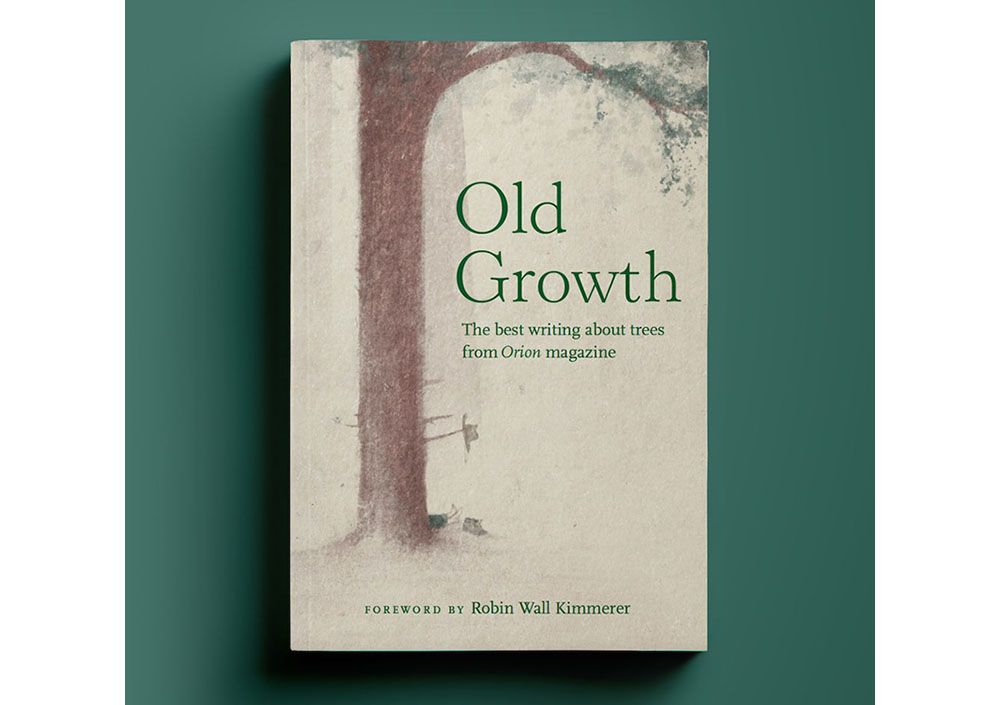 The authors: With a foreword by Robin Wall Kimmerer, Old Growth features works by writers including Ursula K. Le Guin, Jessica J. Lee, Terese Mailhot, Emma Marris, Michael Pollan and Katrina Vandenberg.
In brief: The diverse range of viewpoints in this collection is hard to sum up, except insofar as they all link humanity with the arboreal world. You'll learn about the death and rebirth of a 3,500-year-old Florida bald cypress, keep company with a family boiling maple sap in their sugar shack, hike the mountains of Taiwan to meet its old-growth "coffin" cedars, and get to know the people trying to save endangered tree species in surprisingly controversial ways.
In the words of the publisher: "Orion Magazine presents Old Growth, an anthology of essays and poems about the rich inner lives of trees. Old Growth is a canopied cross section of Orion's long history of engagement with arboreal culture."
Quote we love: "It may be that the less we are able to attribute to trees, the more impoverished we become; it is a kind of deforestation of the spirit. They have a suprahuman quality that cannot be diminished."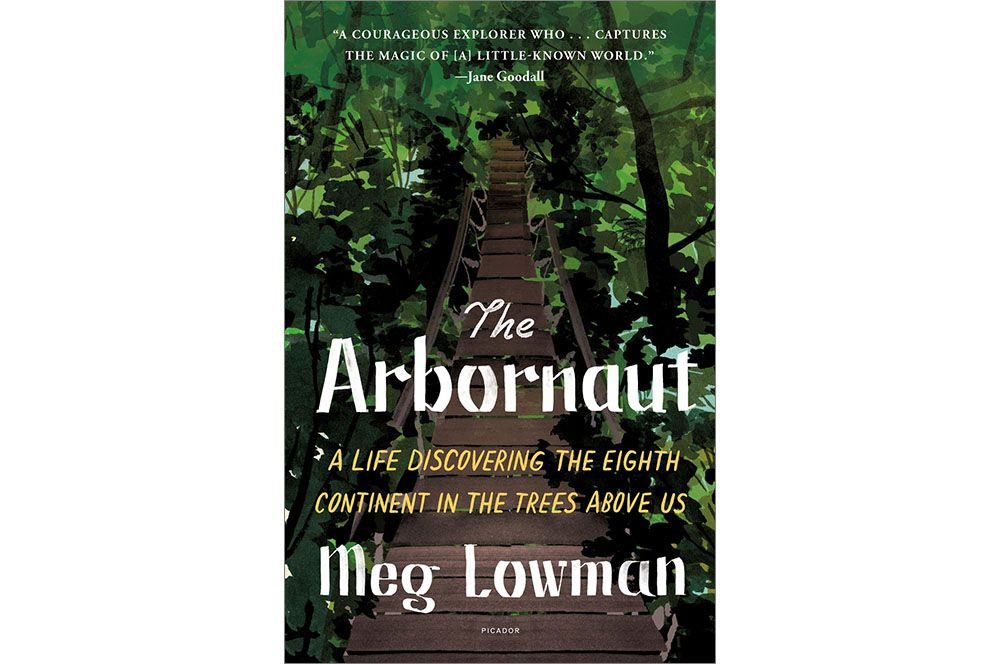 The author: Meg Lowman, PhD, is a field biologist, tree canopy expert, educator, ecologist and public speaker. She is also executive director of the TREE Foundation, a non-profit dedicated to tree research, exploration and education.
In brief: "Canopy Meg," as she's called, is a tree expert, and the book journeys to every continent but Antarctica. So whether you're a novice or quite knowledgeable about the species of your region, you'll surely have plenty to learn about the diversity of the Earth's arboreal ecosystems, not to mention about the life of a scientist who's devoted her life to studying and championing them.
In the words of the publisher: "With a voice as infectious in its enthusiasm as it is practical in its optimism, The Arbornaut chronicles Lowman's irresistible story. From climbing solo hundreds of feet into the air in Australia's rainforests to measuring tree growth in the northeastern United States, from conducting a BioBlitz in Malaysia to collaborating with priests to save Ethiopia's last forests, Lowman launches us into the life and work of a field scientist, ecologist and conservationist. She offers hope, specific plans and recommendations for action; despite devastation across the world, through trees, we can still make an immediate and lasting impact against climate change."
Quote we love: "Science has advanced with so many astounding calculations: the distance to the moon, the diameter of an atom, the dimensions of a dinosaur, and even a map of the human genome. But we have not yet accurately counted the number of insects in a tree crown."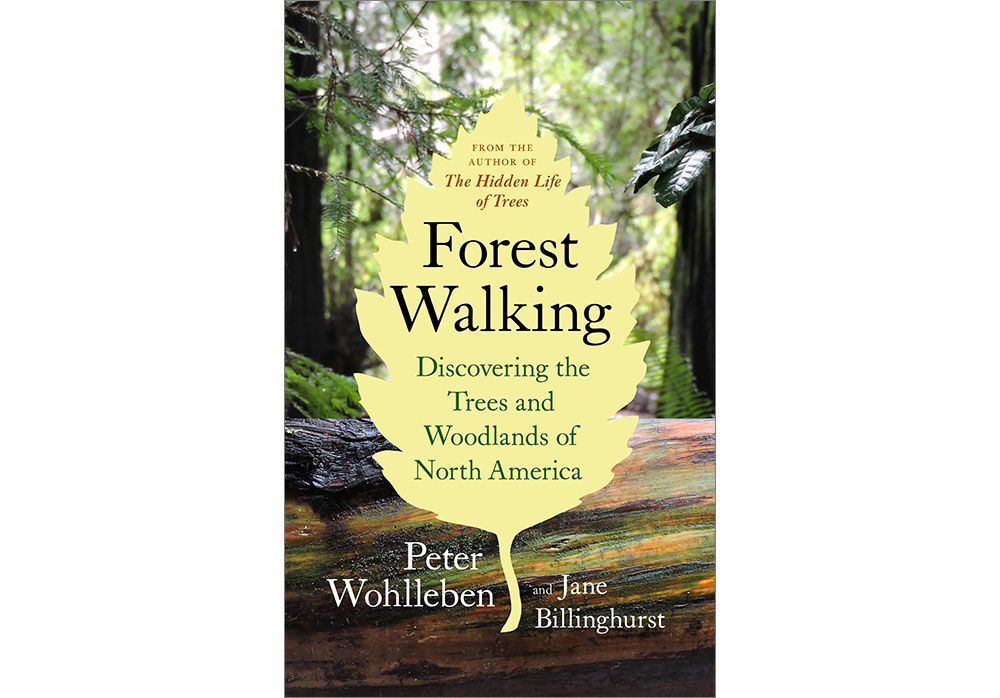 The authors: Peter Wohlleben is a German forester known best for his book The Hidden Life of Trees. Jane Billinghurst, who translated and adapted this book for a North American audience, is a nature lover and master gardener who lives in Washington state. (The English translation of the book for the UK and other markets is called Walks in the Wild, translated by Ruth Ahmedzai Kemp.)
In brief: This one's for anyone who wants a guided tour of the forest from the comfort of their couch – the idea being that you'll be inspired to go exploring. You'll learn how and why to pay more attention when you spend time in a forest, and how to turn your outdoor excursions into opportunities to connect deeper with nature.
In the words of the publisher: "When you walk in the woods, do you use all five senses to explore your surroundings? For most of us, the answer is no – but when we do engage all our senses, a walk in the woods can go from pleasant to immersive and restorative. Forest Walking teaches you how to get the most out of your next adventure by becoming a forest detective, decoding nature's signs and awakening to the ancient past and thrilling present of the ecosystem around you."
Quote we love: "In areas where forests once grew, whether on the East Coast or West Coast or many places in between, the forest is always waiting to return."