Books
All the books we recommended in 2021
Some of them were new this year, some of them are oldies-but-goodies. All 15 are worthy additions to your rewilding-adjacent bookshelf or your gift-giving list.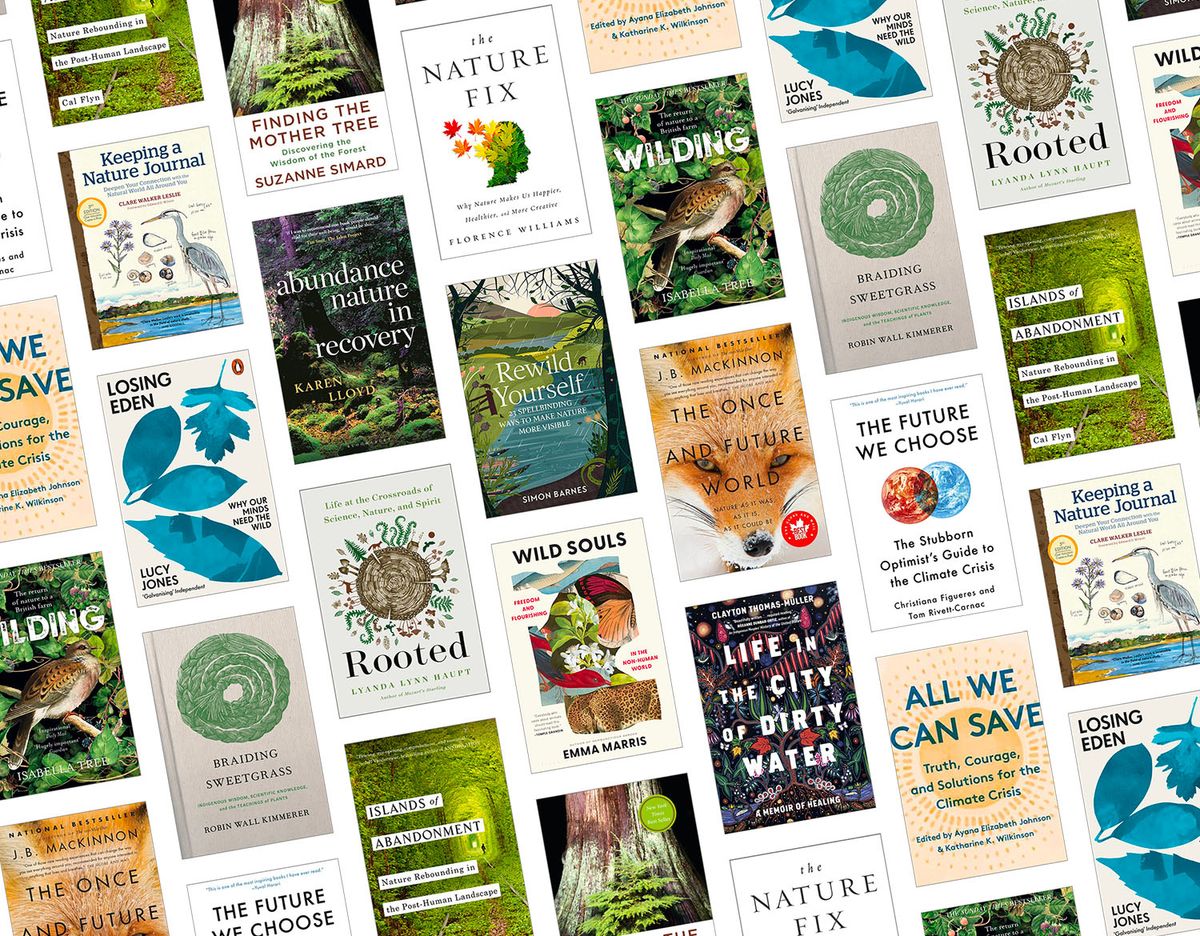 Maybe you're looking for books to read for a cozy winter (or beachy summer!), or perhaps your to-do list includes buying books for your nearest and dearest. Either way, we've got you covered. Here are 15 books we read and recommended in 2021, all perfectly on-topic for anyone interested in learning more about rewilding and related subjects – and for getting inspired for a wilder 2022.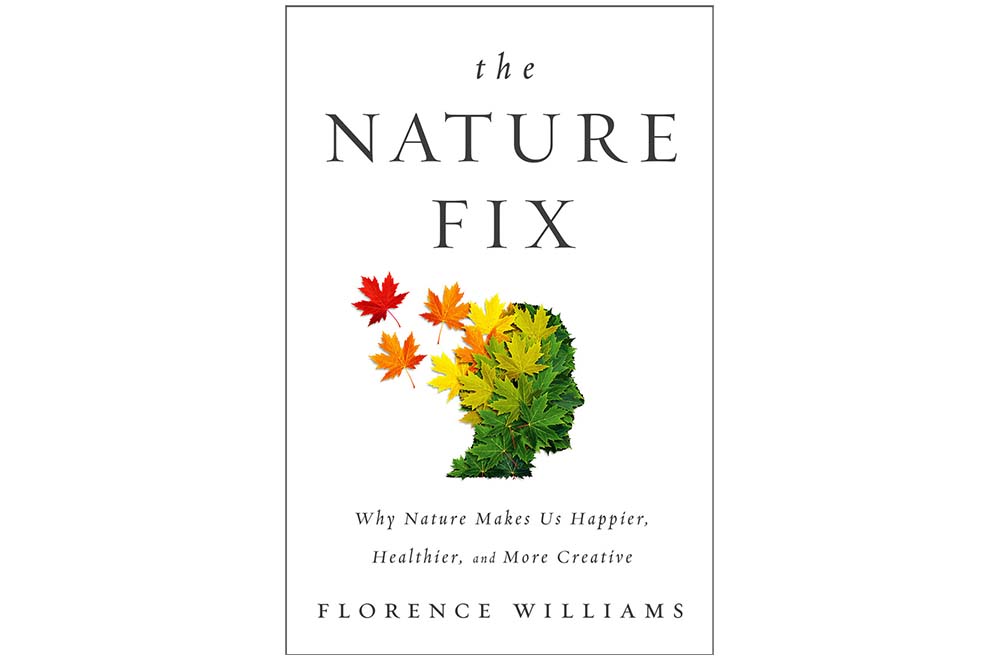 The author: Florence Williams is a journalist, author and podcaster in Washington, D.C.
The book: Williams travels around the globe, with stops including Japan, Scotland and Singapore, to meet the researchers trying to quantify our response to Mother Nature, delving into the role of sights but also smells and sounds. The big riddle is how much of the positive effect lies in the fresh air and trees, and how much is the result of the novelty and exercise that comes with, say, a walk in new woods.
Our take: Ultimately, it's hard data – and dollar figures in terms of reduced health spending – that is most likely to drive governments toward significant environmental projects and real change. This book is evidence that restoring the wild restores us as well.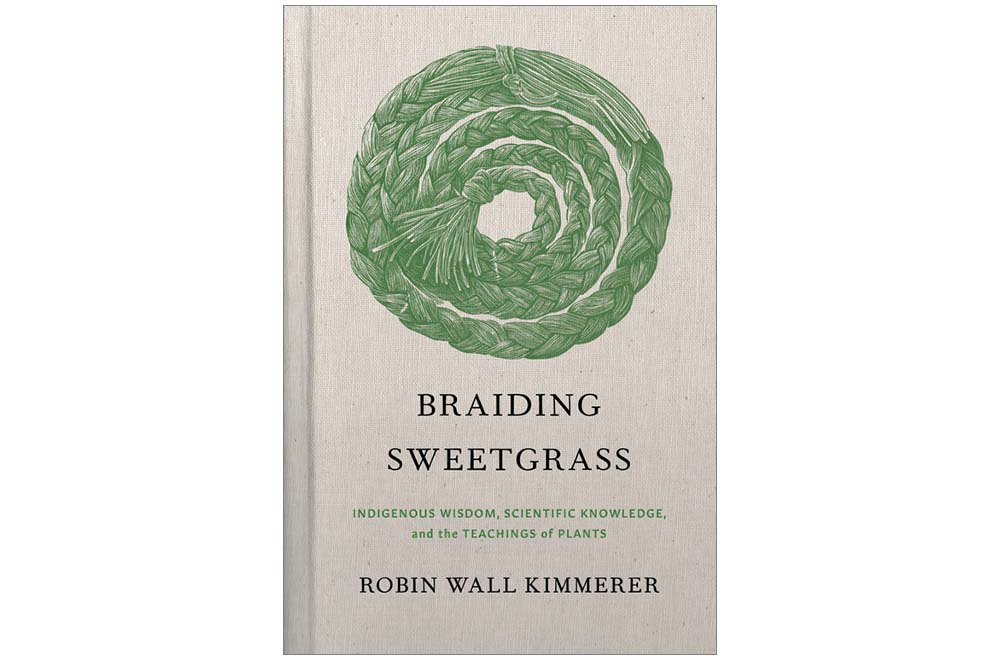 The author: Robin Wall Kimmerer is a mother, scientist, decorated professor and enrolled member of the Citizen Potawatomi Nation who lives on a farm in upstate New York.
The book: "In a rich braid of reflections that range from the creation of Turtle Island to the forces that threaten its flourishing today, Kimmerer circles toward a central argument: that the awakening of a wider ecological consciousness requires the acknowledgment and celebration of our reciprocal relationship with the rest of the living world."
Our take: Braiding Sweetgrass is cited everywhere for good reason; Kimmerer's perspective on nature is an essential one. If you haven't read it yet (or even if you have), treat yourself to the beautiful hardcover edition for the ultimate tactile experience.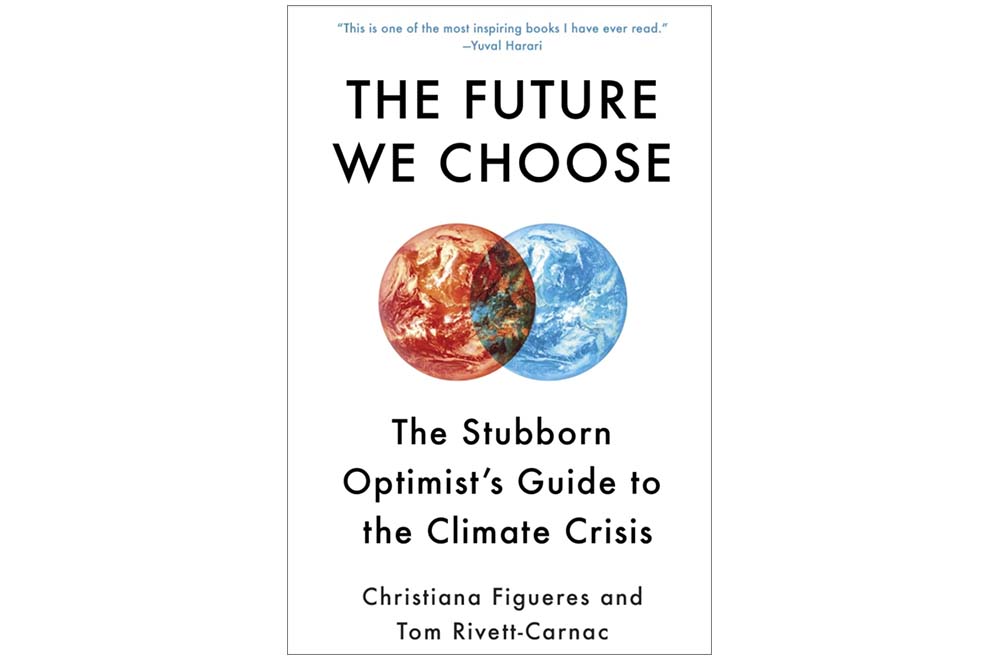 The authors: Christiana Figueres and Tom Rivett-Carnac were the leading architects of the Paris Agreement.
The book: Champions of motivation, Figueres and Rivett-Carnac open their book with images of the world we're fighting for (and against), followed by chapters on optimism, abundance and regeneration – three mindsets that are essential to success – and 10 actions everyone must be doing now. (Our favourite, of course? Reforest the Earth.)
Our take: The Future We Choose contains all the facts, warnings and behind-the-scenes anecdotes you'd expect. But it's the two starkly different visions of the future, based on whether we reach emissions targets, that will galvanize you. "We can choose to write a story of regeneration of both nature and the human spirit," the authors write. "But we have to choose."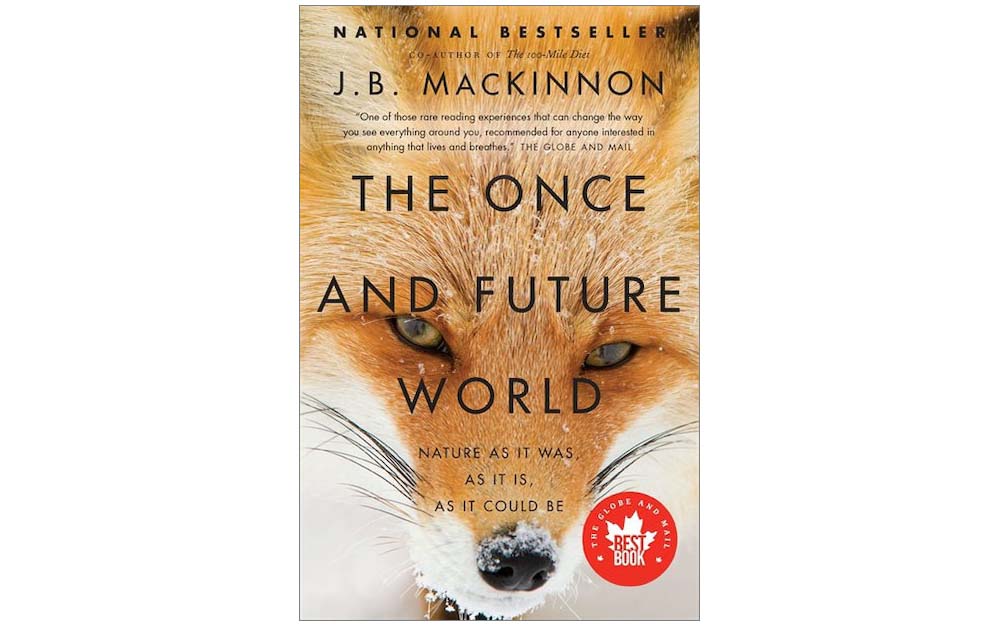 The author: J.B. MacKinnon is an award-winning journalist and an adjunct professor of journalism at the University of British Columbia in Vancouver, where he teaches feature writing.
The book: "MacKinnon invites us to remember nature as it was, to reconnect to nature in a meaningful way, and to remake a wilder world everywhere. He goes looking for landscapes untouched by human hands. He revisits a globe exuberant with life, where lions roam North America and 10 times more whales swim in the sea. The Once and Future World is a call for an 'age of rewilding,' from planting milkweed for butterflies in our own backyards to restoring animal migration routes that span entire continents. We choose the natural world that we live in – a choice that also decides the kind of people we are."
Our take: Released in 2013, this book was in some ways ahead of its time. (Even earlier, in 2009, MacKinnon explored the impact of shifting baseline syndrome in an article for Canadian magazine The Walrus.) But if you missed it the first time around, it's well worth a read for the stories it tells; it would also make a good gift for anyone new to the concept of rewilding.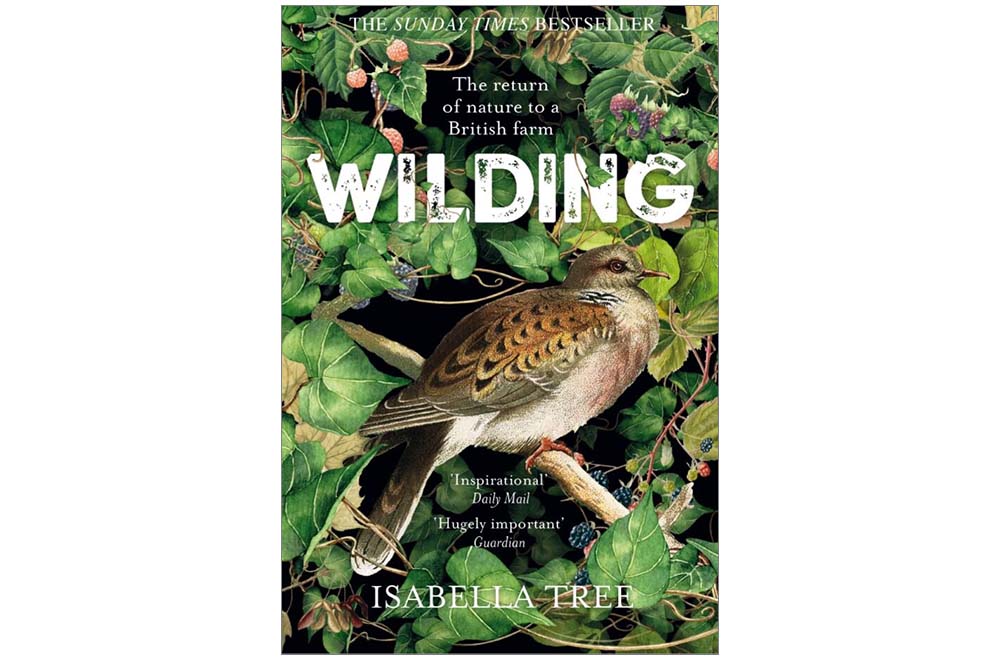 The author: Isabella Tree is an award-winning author and travel writer who lives with her husband, conservationist Charlie Burrell, in the middle of a pioneering rewilding project in West Sussex.
The book: It's likely that Wilding was many people's introduction to rewilding itself. Tree's story of returning the 12th-century Knepp Estate in southern England back to nature after decades of farming was published in 2018 to critical acclaim and much publicity.
Our take: If you are interested in the minutiae of rewilding 3,500 acres in West Sussex over nearly two decades, dive in – if you haven't already. You will learn about the wonders of oak trees, the lives of dung beetles and a feisty Exmoor pony named Duncan. As Tree writes: "Rewilding – giving nature the space and opportunity to express itself – is largely a leap of faith. It involves surrendering all preconceptions, and simply sitting back and observing what happens."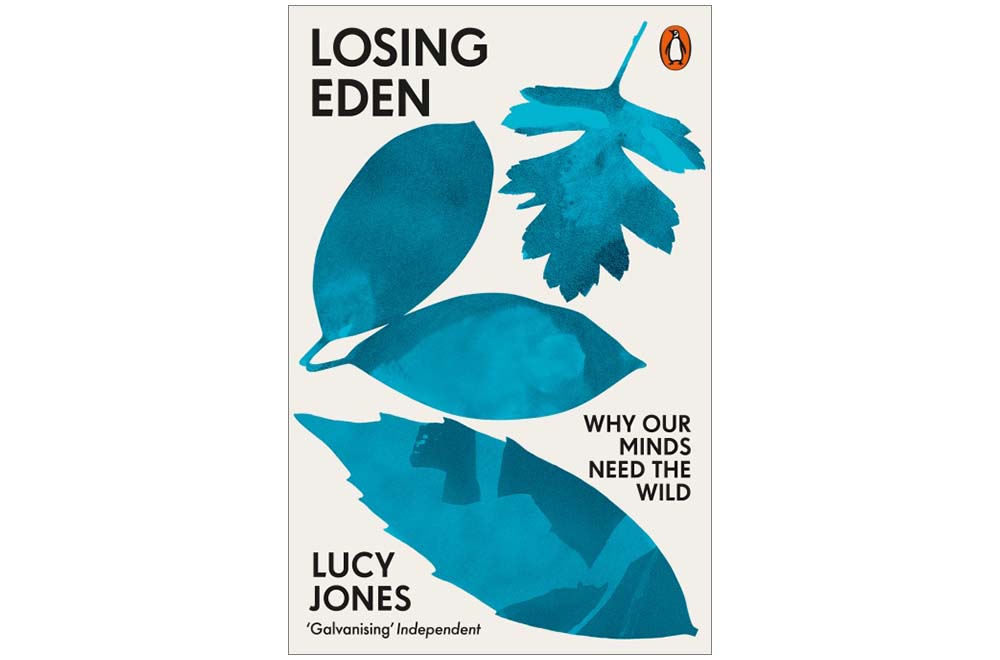 The author: Lucy Jones is an English journalist and author who also teaches writing workshops.
The book: "Losing Eden is about the relationship between the natural world and the human psyche. It's a wide-ranging inquiry into the mechanism by which contact with the Earth is therapeutic and how our increasingly dysfunctional relationship with 'nature' at a time of climate crisis and biodiversity loss affects our emotional health."
Our take: Nature lovers won't be shocked to learn that spending time in the natural world is essential not just for individual happiness, but for healthy and happy societies, too. But they might be surprised at – and inspired by – how compelling the evidence is.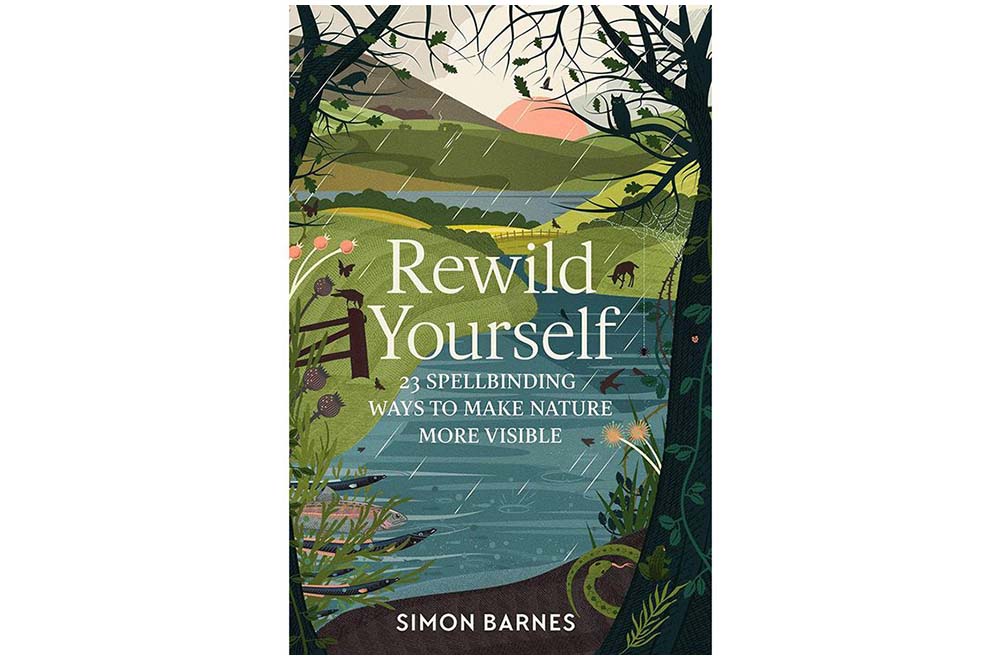 The author: Simon Barnes is a British author, a former longtime sports writer and a dedicated conservationist.
The book: Each chapter focuses on a different creature and approach: simply sitting still in the right place, for example, to blend into the background and encourage wildlife to come out of hiding, or purchasing a bit of gear such as waterproof pants (for seeing the critters that come out during inclement weather), a bright light for mothing in the darkness and a piece of tin for building a snake refuge.
Our take: The title is a bit misleading, but don't let that turn you off. It's a bit folksy, yes, and it is aimed at a UK audience. (Although native-species gardeners there will bristle at the idea of planting buddleia to attract butterflies.) But overall it's a joyful reminder of the pleasures Mother Nature provides – and inspiration to get out and experience as many as possible, no matter where you live.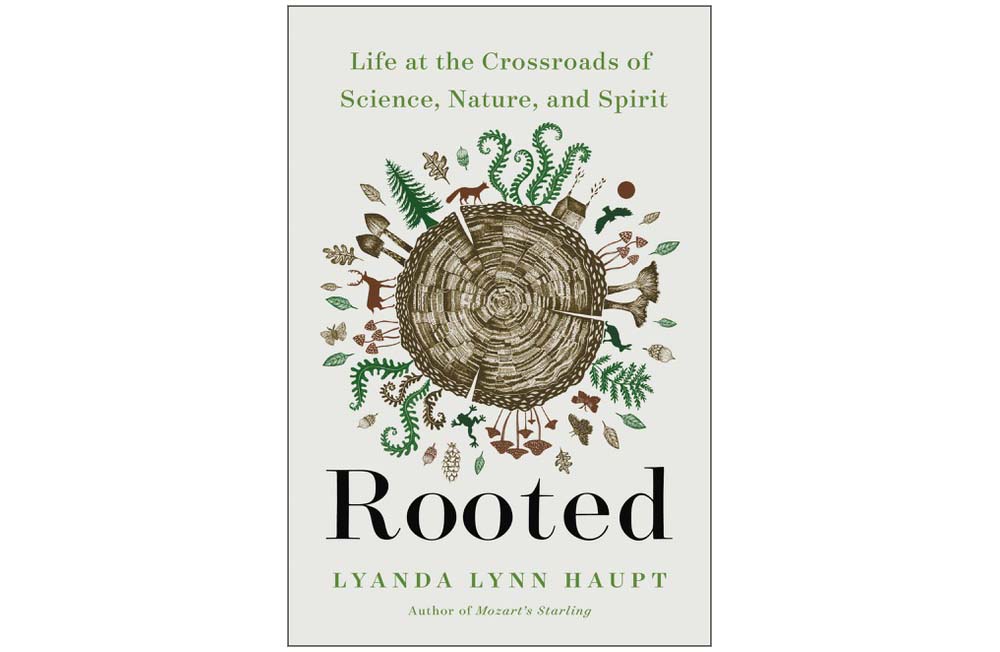 The author: Lyanda Lynn Haupt is an author, naturalist, and speaker based in Seattle.
The book: "In Rooted, cutting-edge science supports a truth that poets, artists, mystics, and earth-based cultures across the world have proclaimed over millennia: Life on this planet is radically interconnected. Our bodies, thoughts, minds and spirits are affected by the whole of nature, and they affect this whole in return. In this time of crisis, how can we best live upon our imperiled, beloved earth?"
Our take: Connection and relationship are the keywords here; humans as part of, not apart from, nature. And if that appeals to you, this might be your next read. "Our bodies, our thoughts, our minds, our spirits are affected by the whole of the earthen community, and affect this whole in return," Haupt writes. "This is both a mystical sensibility and a scientific fact."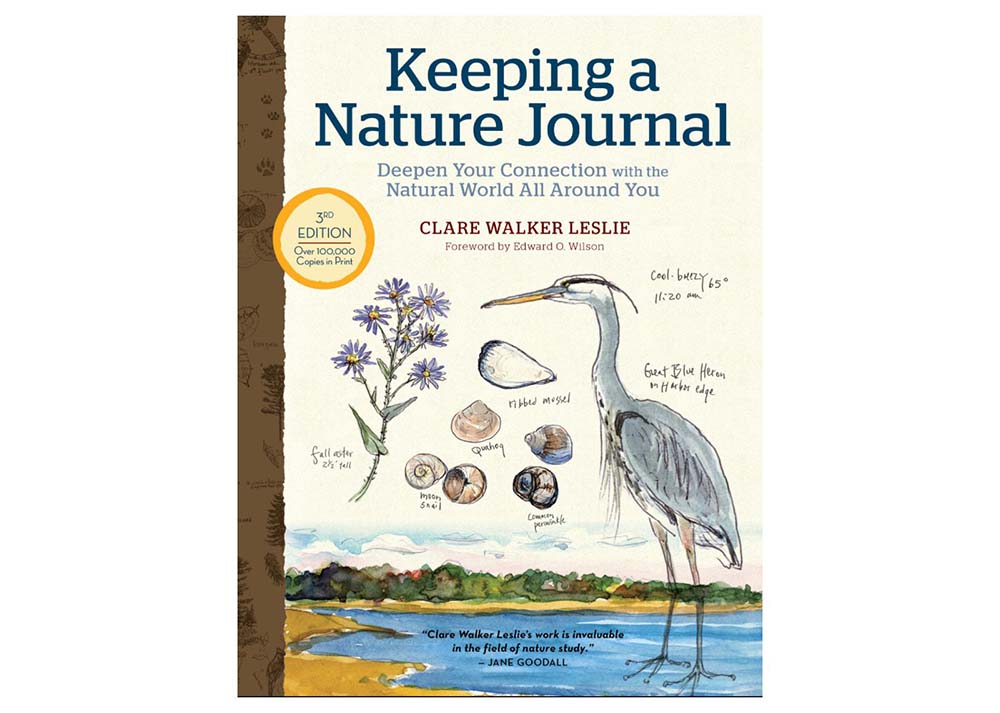 The author: Clare Walker Leslie is an American wildlife artist, author, and educator.
The book: Curious about nature journalling? Leslie breaks down the process in an accessible way, explaining the why and the how and offering a detailed introduction to drawing as well as tips on sketching specific things: leaves, birds, mammals and landscapes. "Take 20 minutes out of your day to get outside (or just look out your window) and make a few scribbles," she writes. "I guarantee you will come away feeling better about life."
Our take: Leslie is a skilled illustrator, and those with less artistic experience might be daunted by the idea of drawing what they see on their rambles outdoors. But she is clear that the goal, for most of us, isn't to create a finished product. It's to teach ourselves to look more closely and connect more deeply with the world around us.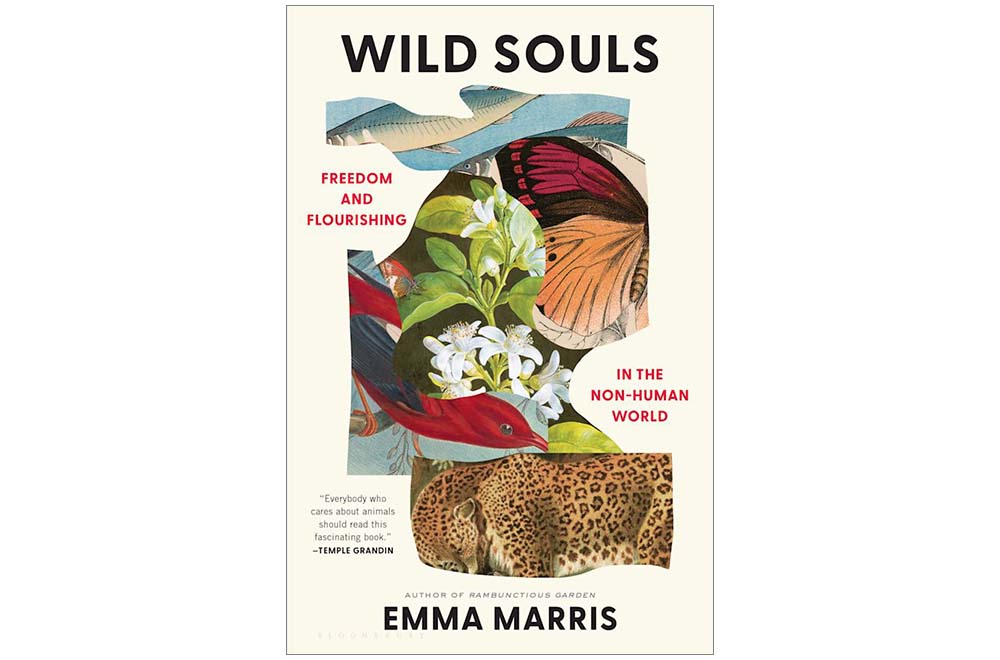 The author: Emma Marris writes about the human and non-human worlds, and the enduringly complex relationships between them, from her home in Oregon.
The book: From defining wildness and animal autonomy to joining conservationists in grappling with the relative morality of the actions they take, Marris explores some of the ways our lives are intertwined with those of our non-human neighbours, and offers practical suggestions for how we can approach our lives and work with increased humility and create more space for wildlife to thrive.
Our take: Ethics are a question of nuance, not absolutes – even when it comes to a statement as simple (and apparently obvious) as "save endangered species." Marris encourages us to look deeper at the reasoning behind our actions toward (and for) animals and to be clear, and honest, about our subjectivity. (Get a sneak peak in our interview with Marris.)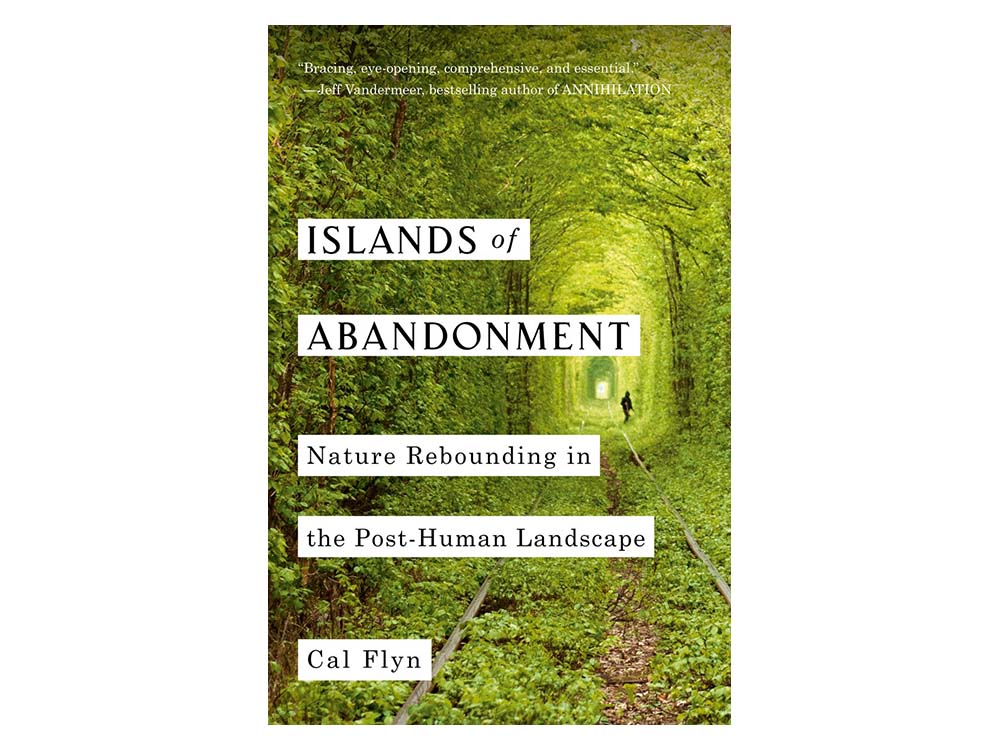 The author: Cal Flyn is an award-winning writer from the Highlands of Scotland who writes literary nonfiction and long-form journalism.
The book: Humans have altered the landscape in countless ways. But what happens when we abandon what we've created? From a chemically contaminated river in New Jersey to South Pacific underwater reefs subjected to nuclear tests, Islands of Abandonment explores nature's reassuring resilience as life returns to these devastated sites.
Our take: While careful to point out that avoiding such destruction in the first place is the preferable option, Flyn is also keen to offer these tales as "beacons of hope." And her research reminds us that, sometimes, the best way to rewild isn't to intensively manage – it's to step back and let the rest of the Earth's species take the lead.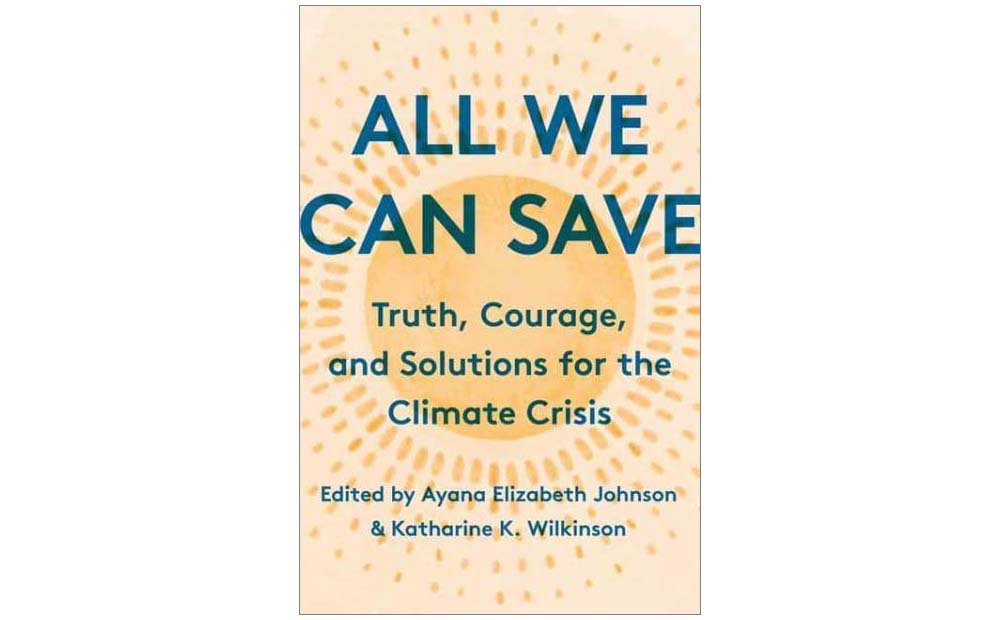 The authors: All We Can Save is an anthology of writings by 60 women at the forefront of the climate movement, curated and edited by marine biologist and policy expert Ayana Elizabeth Johnson and author, strategist and teacher Katharine K. Wilkinson.
The book: "Intermixing essays with poetry and art, this book is both a balm and a guide for knowing and holding what has been done to the world, while bolstering our resolve never to give up on each other or our collective future."
Our take: If the climate crisis and associated environmental tragedies have you feeling lonely and full of despair, All We Can Save is at least a partial antidote. The book will have you feeling part of a community of people who care (and, indeed, they facilitate climate "circles" as well) and encouraged to make a difference in any way you can.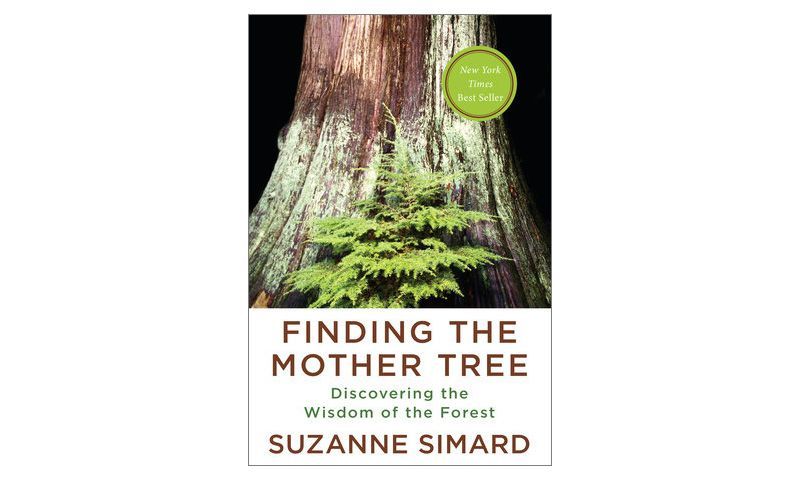 The author: Suzanne Simard is Professor of Forest Ecology at the University of British Columbia in Vancouver.
The book: Part engrossing memoir of life in British Columbia, part detailed guide to running (and interpreting) forestry studies, the book is almost a metaphor for the research findings it describes. Just as trees' roots are intertwined with the mycorrhizal threads spread throughout the soil, Simard's experiences are interwoven with the findings she publishes throughout her career.
Our take: It's clear, as Simard spells out in the introduction, that the applications of her research go far beyond the forest. "This is not a book about how we can save the trees," she writes. "This is a book about how the trees might save us."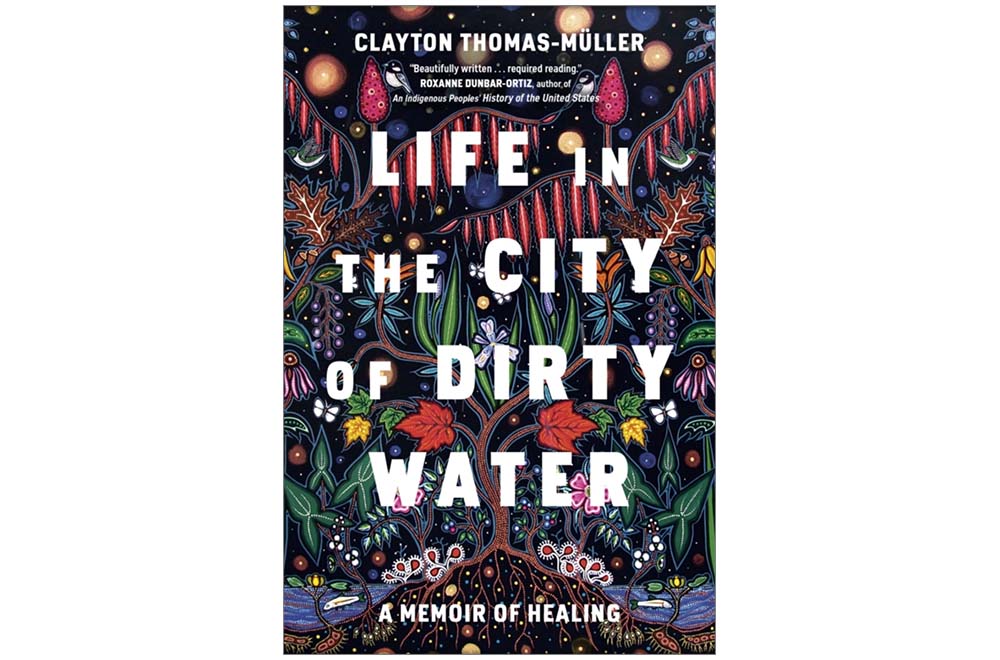 The author: Clayton Thomas-Müller is a member of the Treaty #6 based Mathias Colomb Cree Nation also known as Pukatawagan located in Northern Manitoba, Canada, and a campaigner for 350.org.
The book: "Tying together personal stories of survival that bring the realities of the First Nations of this land into sharp focus, and lessons learned from a career as a frontline activist committed to addressing environmental injustice at a global scale, Thomas-Müller offers a narrative and vision of healing and responsibility."
Our take: A page-turner in the best possible way, Thomas-Müller's memoir is a must-read for anyone interested in both the impact of colonization and some of the paths we need to take to move beyond it. "One of the mysteries of creation is how closely saving yourself and saving the world are linked," he writes. "We're all part of the world. It is an illusion to think any of us can be separate."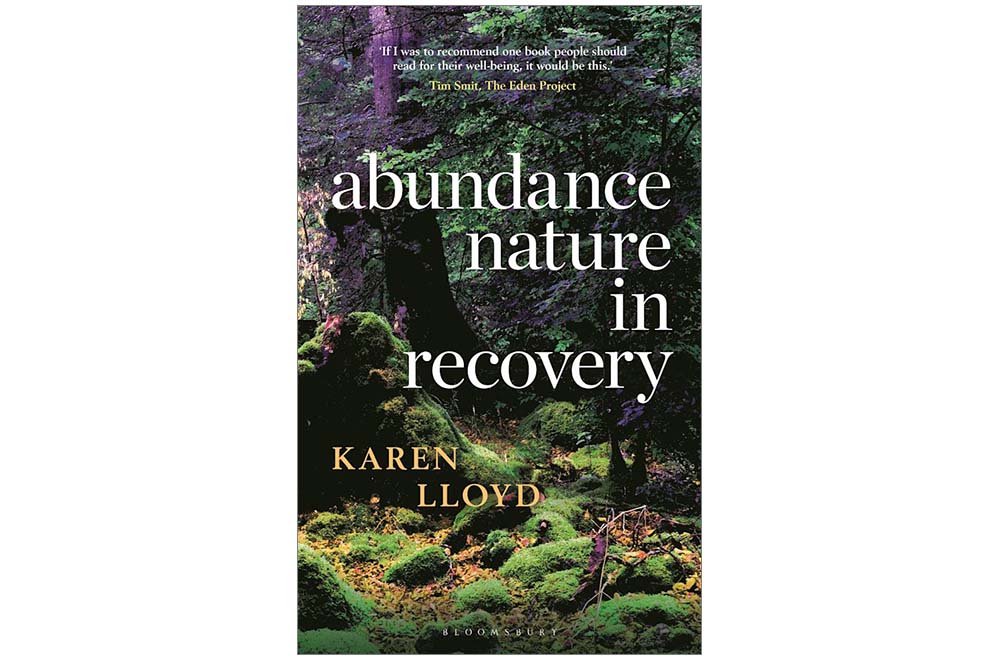 The author: Karen Lloyd is a writer of creative non-fiction and poetry, and a wildlife conservationist.
The book: What will it take for humans to confront – and counteract – the devastating losses faced by the natural world in the Anthropocene? It's this question and more that U.K. writer Karen Lloyd addresses in Abundance: Nature in Recovery, visiting destinations across Britain and Europe to immerse herself in lush landscapes of ecological restoration while grappling with the mental uncertainties of living with the effects of climate change.
Our take: The questions Lloyd raises are worthy, but where this book truly excels is in its depictions of the people working on the ground to protect and recover endangered species and habitats, among them pelicans in Greece, capercaillies in fragmented Scottish forests and bears, wolves and lynx in logging-threatened regions of Romania. "The team keeps going because not to keep going is to abandon hope," Lloyd writes of a group working to save meadow adders in Hungary. "They do this because they understand that, in the face of the alternative, this – for now – is enough."
➡️
Like this list and want more? Have a look at
our newsletter
– we review books in every issue.