People
The UK group pushing for youth-led rewilding
Young people around the world often feel powerless in the face of environmental challenges. Jack Durant and Youngwilders are aiming to channel their eco-anxiety into hope – and action.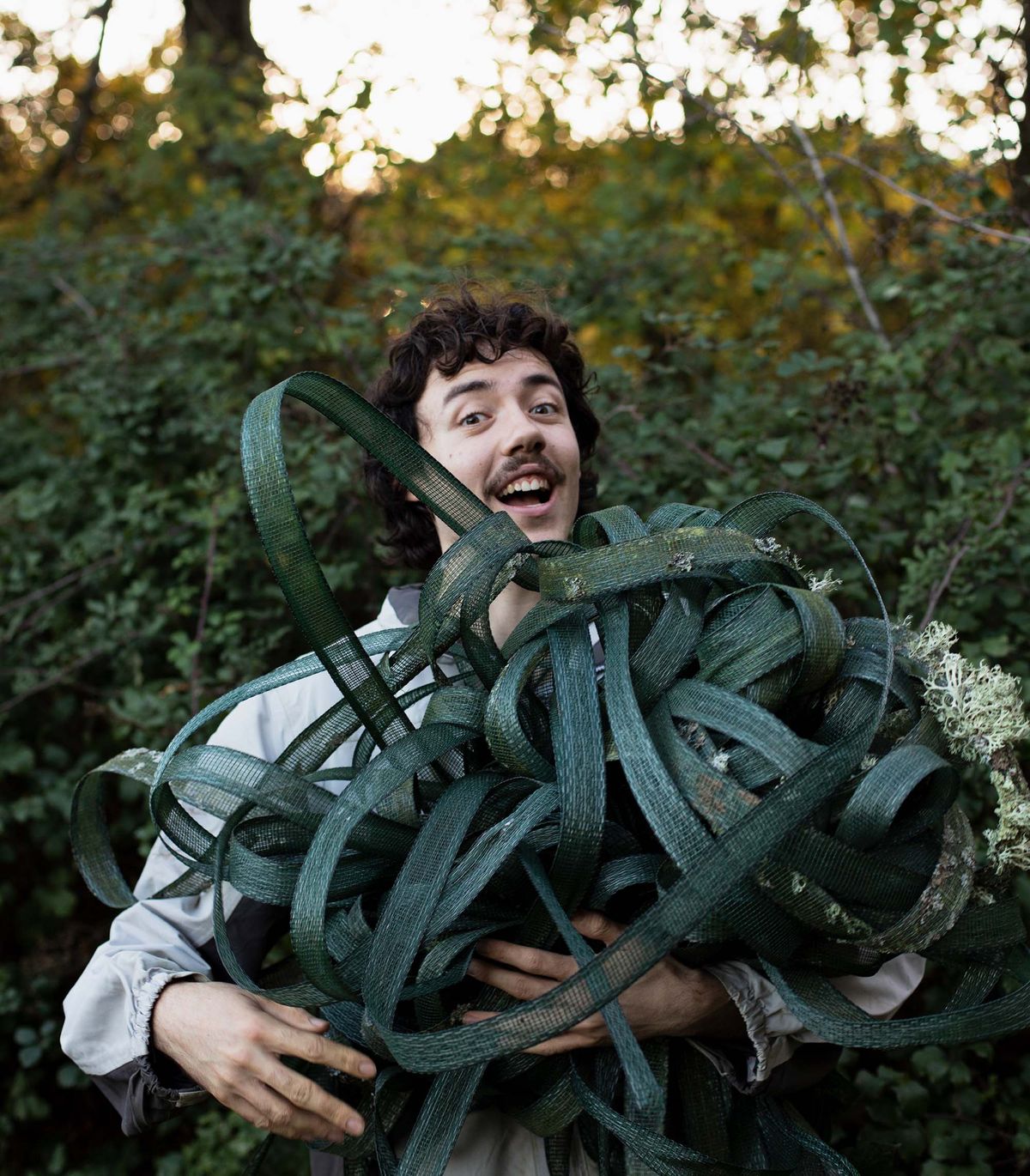 Young people are set to inherit a daunting environmental challenge. They're aware of it, too – research suggests that 95 percent of 16- to 25-year-olds worry about climate change in some way, with over half saying they feel "powerless."
For many, environmentalism is a frustrating proposition. In countries like the UK, less than a quarter of young people feel like they're considered in environmental decision-making. With few places to direct their energy, enthusiasm and opinions, it's hardly surprising that climate anxiety is an increasingly common phenomenon.
Jack Durant wants to offer an outlet. He's the cofounder and director of Youngwilders, a UK-based nonprofit dedicated to restoring British wildlife – and making sure young people have a voice in the movement. Founded in 2020 by four friends, the non-profit now runs six projects that pair landowners with young people to "facilitate youth-led nature recovery."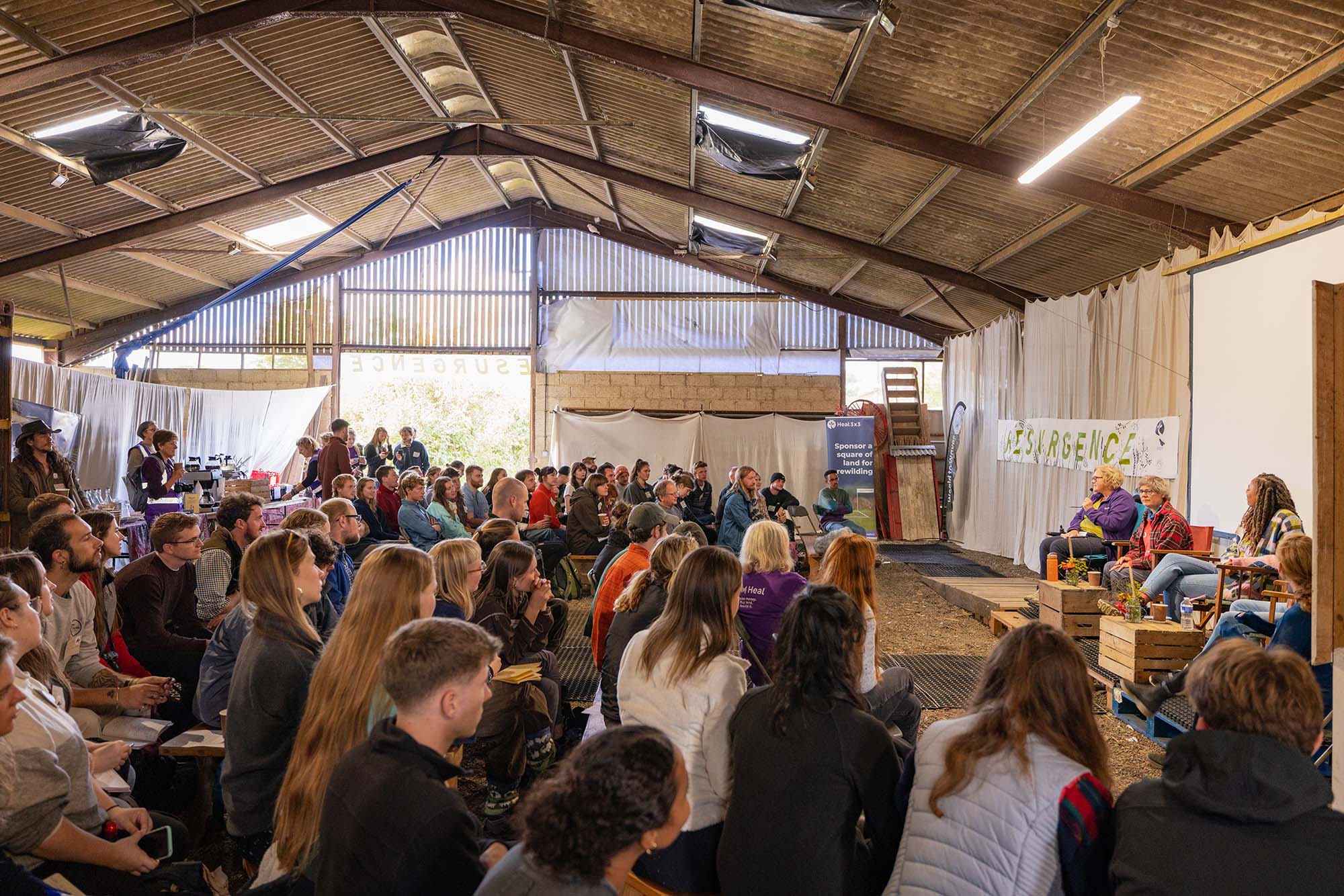 In September 2022 Youngwilders held the first "Resurgence Youth Summit" with the support of Knepp Estate (of Wilding fame), and English organization Heal Rewilding. The event sold out in minutes, with 100 attendees gathering at Knepp – one of the most ambitious rewilding sites in Britain – to make their voices heard.
Here, Jack shares his inspiration, what he's working on – and what he's hoping for in the future.
"There's a real sense of helplessness and 'eco-anxiety' sometimes – at least among the people I know. We've been handed this landscape that's been mistreated for so long, and there's so much support for environmental action amongst young people. It's a shame that there aren't more concrete ways for them to act.
I've always been interested in conservation, and did a master's in environmental studies. After learning about the gigantic challenge we're facing, I left that degree with the eco-anxiety that other young people feel.
With rewilding, though, I feel like I've learned hopefulness. Nature recovery is this rare part of environmentalism that is inherently hopeful to work on, witness and hear about. I've spoken to so many other people that are optimistic, and I want to pass on what they've rubbed off on me.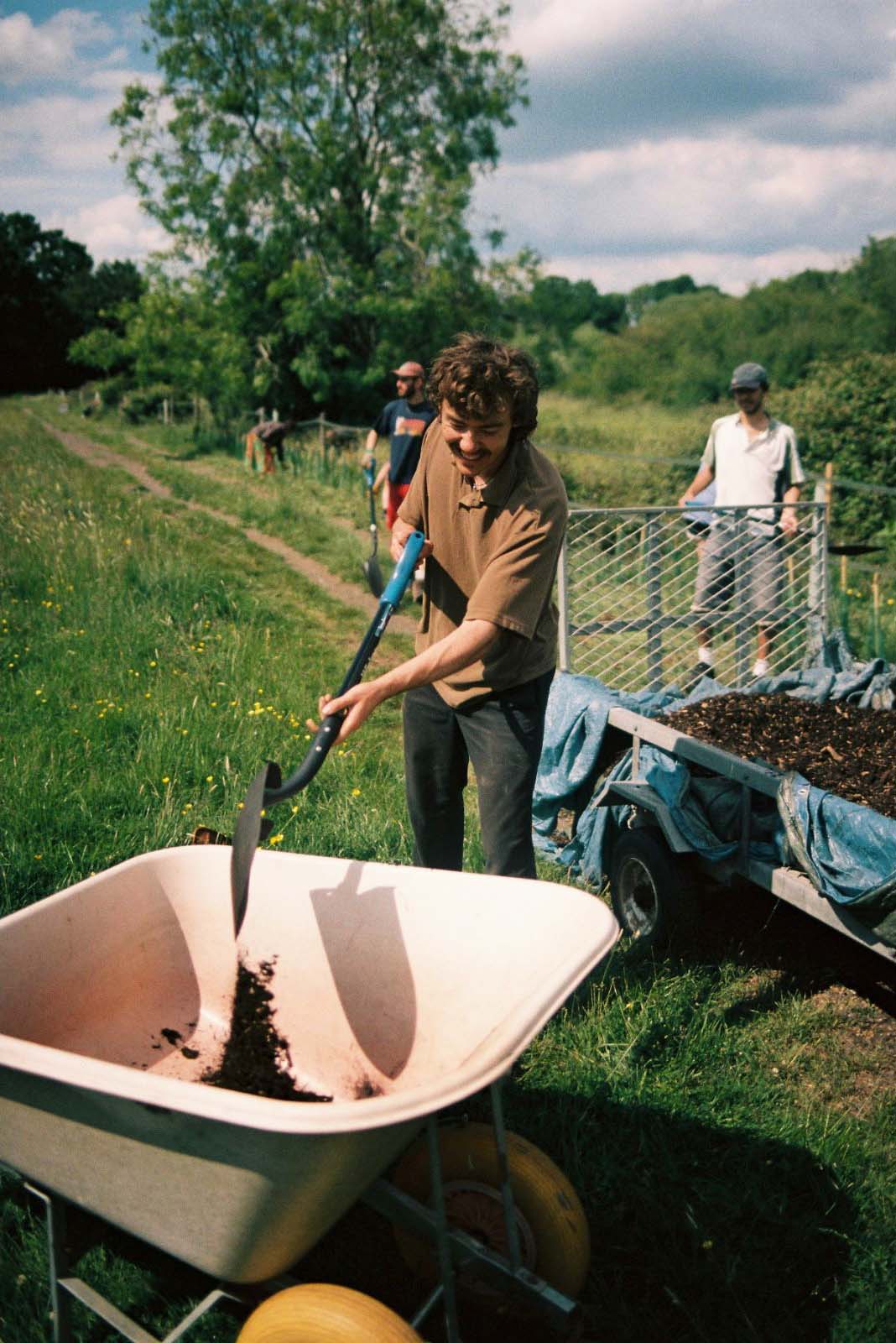 Youngwilders began as a passion project that I started with my friends Oscar Hartman-Davis, Molly Easton and Anya Doherty. I don't think any of us envisioned it becoming a full-time job. We just wanted to have lived a life that involved nature recovery in some way.
We were excited by the idea of doing a restoration project while we were young. There was this vision of seeing it come to fruition in our lifetimes, which was the romantic instigating thought. As we started talking to knowledgeable people in the field, it became clear that there was a different niche we could fill.
Recovery projects will always be a big part of what we do, but Youngwilders has evolved in the direction of youth engagement. Once we got up and running, we realized there was a space – and a need – for youth-led, youth-focused environmental work. We want to excite people, and encourage some of that same hopefulness. Once you get into that headspace and have proactive restoration work you feel connected to, it spills over into other areas of your life.
I've recently been really inspired in that sense by people like Tayshan Hayden-Smith, who grew up next to Grenfell Tower [the London residential high-rise where 72 people died in a 2017 fire] and is ingrained in that community. After the fire, he started guerrilla gardening. It was a means of processing what had happened, and he got extremely good at it. His organization Grow2Know now manages four shared gardens that get the community engaged with nature and its ability to heal.
Building a generational community around environmental action was one of the goals of the first Resurgence summit. The vision was to gather a group of young people to discuss important rewilding issues, tune people in to questions of environmental access, and throw in some tips about environmental careers. Above all, though, we wanted it to be this inspiring rallying point for young environmentalists in the UK.
You leave gatherings like that with something like a year's worth of productive environmental energy. To any degree we can stir that kind of feeling, we'll be doing really well. There's a win-win move where we can accelerate the ecological restoration of this country while giving young people the chance to help things recover.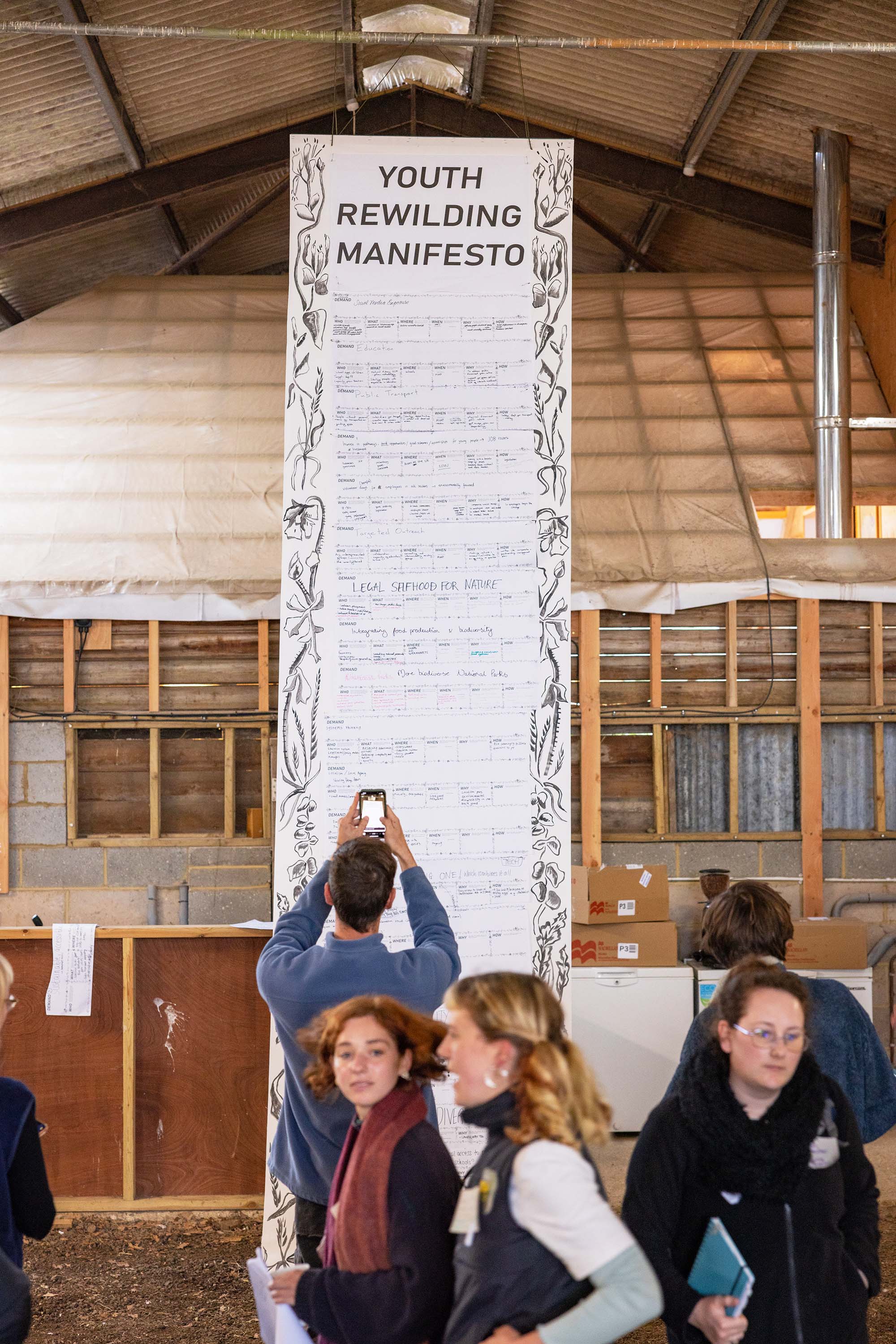 Knepp and Heal are major rewilding organizations in the UK, and they offered a huge amount of support with Resurgence. We were able to work with genuinely inspiring people like Libby Drew, who heads up the Knepp Wildland Foundation and is a fantastic orator. Penny Green, Knepp's resident ecologist, is another upbeat, inspiring person doing very exciting work, and Hannah Needham at Heal is such a natural at connecting people.
A lot of the momentum we've enjoyed so far has come from people like these. Thanks to them, there's going to be another summit next year, and the opportunity to scale it up. We're working on a lot right now, but that's one of the things we've been proudest of so far.
We also take a lot of pride in being a youth-led non-profit. Our current team will eventually age out of the bracket we're focused on. Before we get there, we want to have a succession process in place.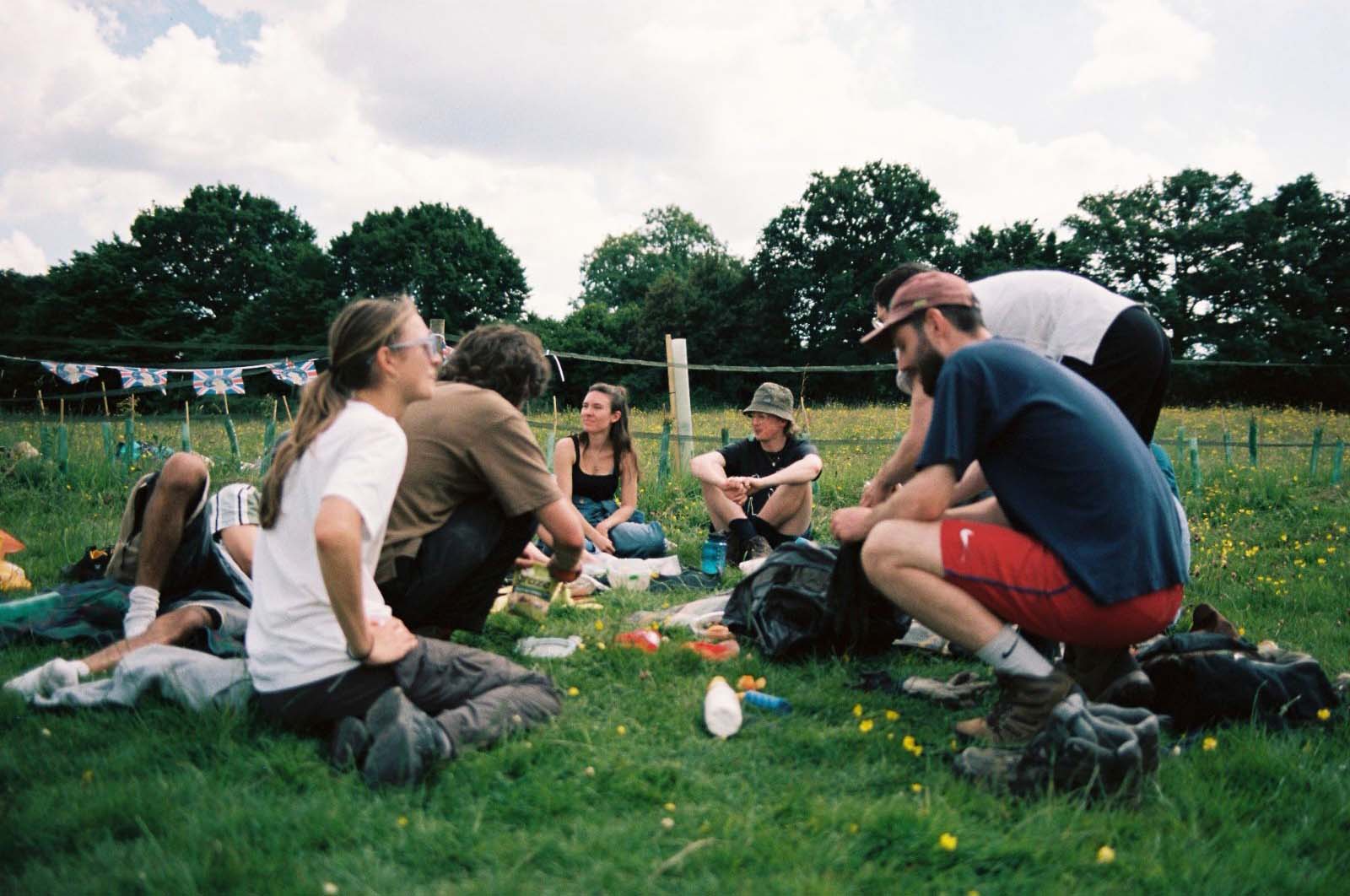 When it comes to the work that's still to be done, a lot revolves around access. We currently have six projects that we want as many people as possible to get involved in, but the dream is projects up and down the country. I'd love to reach a point where any interested young person in the UK can come to us and ask to help. I hope we'll be able to answer them by saying, 'Thanks, there's actually a youth-led project around the corner with your name on it.' Although that would involve significant acreage, the scale of the restoration almost plays second-fiddle to getting young people involved in restoring the landscape.
Access is a massive issue in the environmental movement as a whole, but especially so in British rewilding. It's been unprofitable for so long, and while that's changing, it's still seen by many as a landowner's pursuit. Some residual barriers have remained. Until we build our nationwide web of projects (we're working on it!), I'd say that young people who don't live near one of ours should explore volunteering.
Those opportunities are worth it for the satisfaction alone, but also for the contacts you make and the skills you learn. So many of the things we've been able to do have come from the people we've met through volunteering.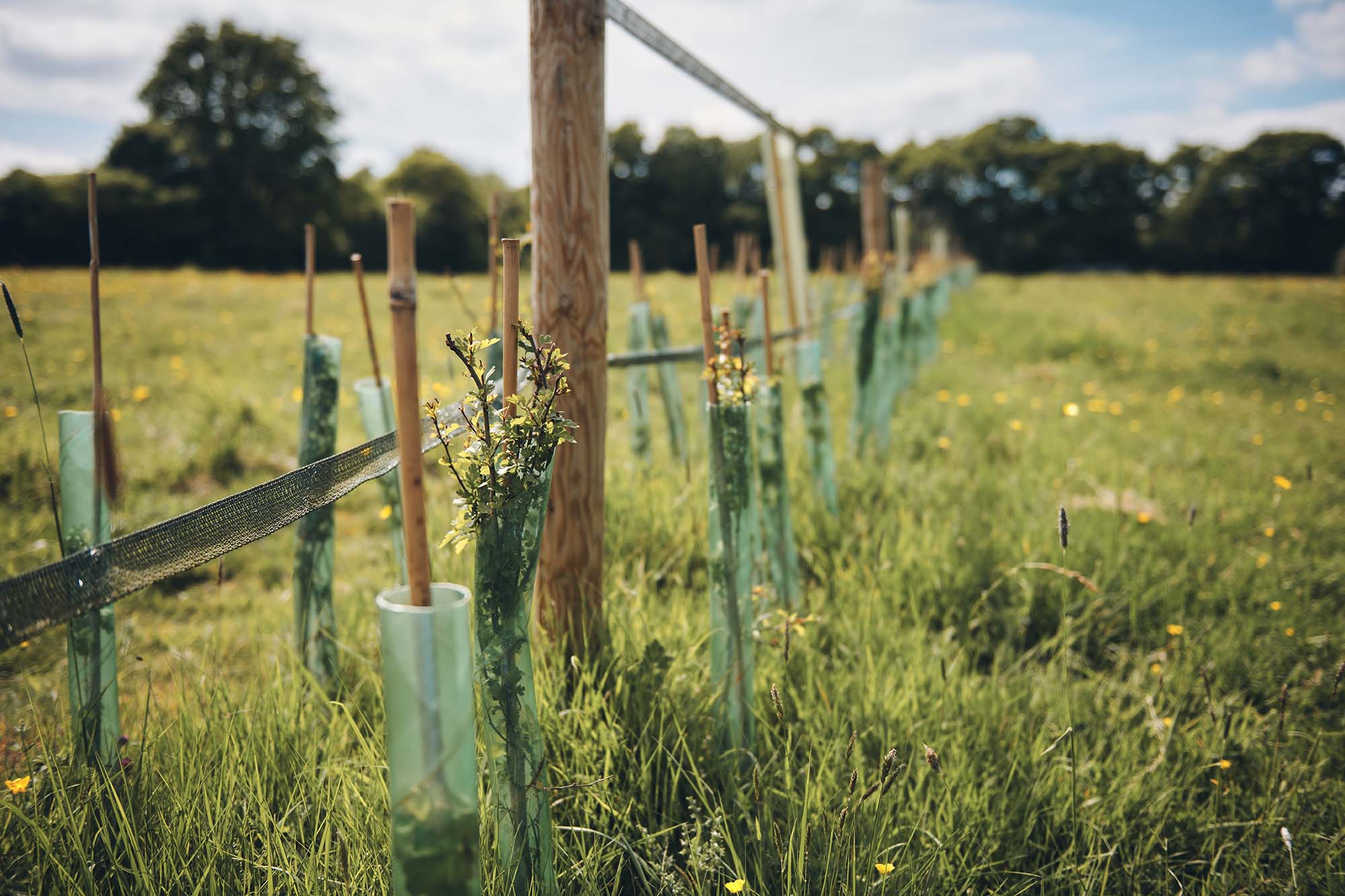 It's a tough thing to suggest, though. For some, spending working hours on unpaid projects isn't viable. It's one reason why I'm an advocate for guerrilla gardening, which is a great way for people that don't have space to start doing this sort of thing themselves. Find seeds, a rough patch of land with the right climate, and start getting stuck in.
If you head straight to the office with environmental work, you risk missing one of the most beautiful aspects of it. I'm a huge believer in the power of hands-in-the-soil conservation. It's taught me to get excited about the positives, and use that energy to throw myself into more challenges."
This interview has been condensed and edited for clarity. All photos courtesy Youngwilders.