Newsletter
"Food forests are a cushion to hunger"
Our interview with Shamiso Mupara of Environmental Buddies Zimbabwe, plus a guide to starting a nature journal.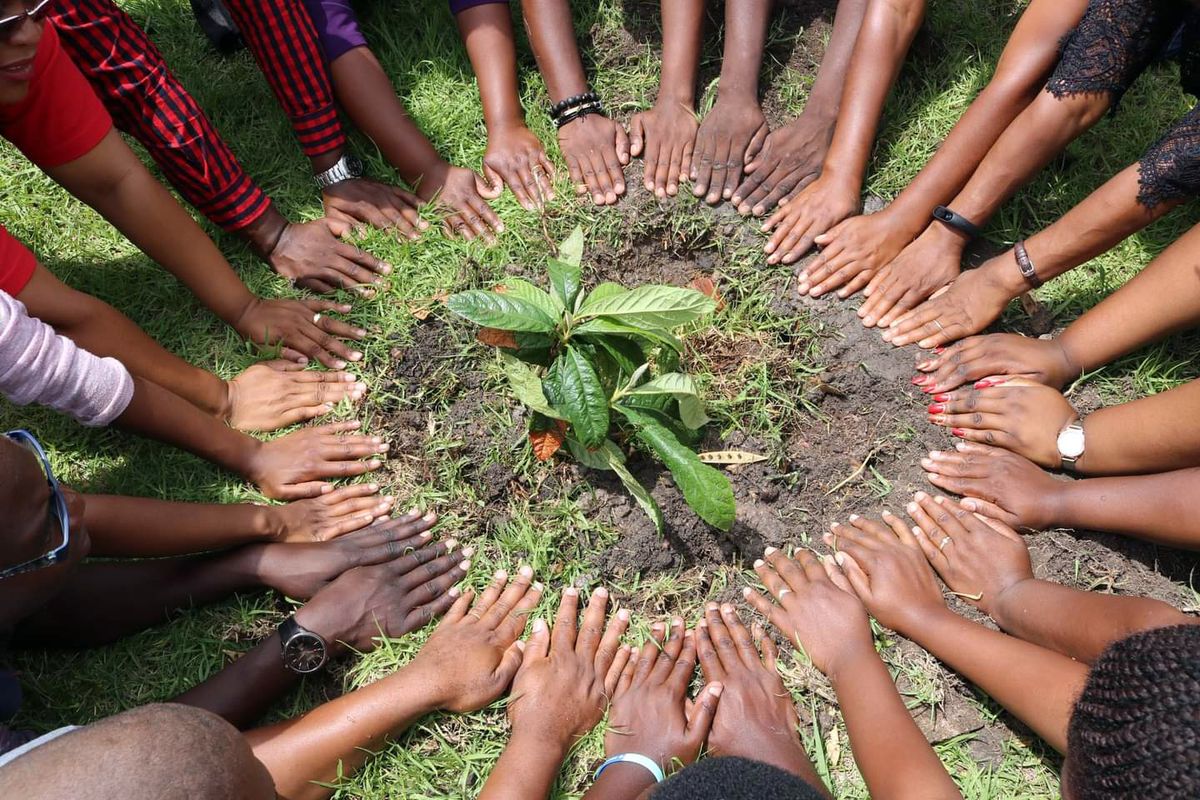 Everything we do matters
Did you read about the latest report from the Intergovernmental Panel on Climate Change? If you're reading this, chances are the answer is yes. But if not, you're forgiven for not wanting to immerse yourself in its depressing assessment.
When we launched Rewilding, we made a conscious choice to focus on the positive: people and projects that were making a difference. Our aim isn't to bury our heads and ignore reality, but to instill a sense of hope and to focus on meaningful action we all can be a part of.
"Don't give in to climate doom," Aja Barber recently declared on Instagram. (Barber is author of the forthcoming book Consumed, about the intersection of colonialism, climate change and consumerism.) "We can mourn. We can and should rest. But ultimately we've got to fight. And we do that by fighting at our intersection with whatever tools we've got." She goes on to give some suggestions that are worth checking out.
And while our planet's environmental issues won't be solved by just one out of 7.8-ish billion people, that doesn't mean individuals can't make a contribution that matters. Like this issue's profile subject, Shamiso Mupara, who is a leader in planting food forests in her region of Zimbabwe. (This story is also our first by a freelancer! Thanks to Ray Mwareya for contributing the idea and the interview.)
Climate anxiety is real and valid. But as with anything in life, stressing about it doesn't help matters. Too often, that merely leads to feelings of helplessness and hopelessness that aren't productive. Doing something, no matter how small, will always feel better than doing nothing.
So hit that reply button and tell us: what's one act of rewilding you've done (or supported) lately that you're proud of? We'll share responses in a future issue.
Domini Clark and Kat Tancock, editors
---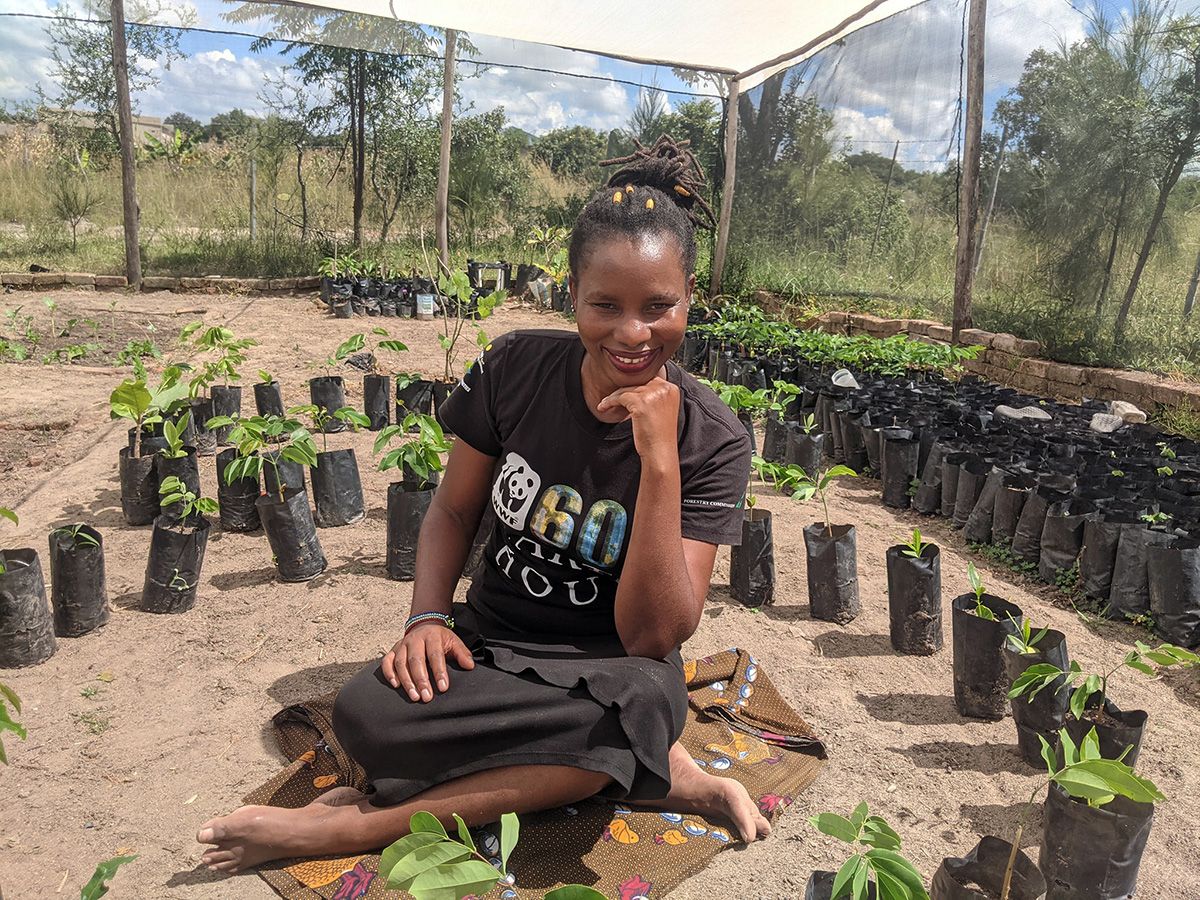 Deforestation has brought drought and hunger to Zimbabwe's Marange district. Here's how one activist is planting food forests to change things for the better.
---
"Rooted lives are radically intertwined with the vitality of the planet. In a time that evokes fear and paralysis, rooted ways of being-within-nature assure us that we are grounded in the natural world. Our bodies, our thoughts, our minds, our spirits are affected by the whole of the earthen community, and affect this whole in return. This is both a mystical sensibility and a scientific fact. It is an awareness that makes us tingle with its responsibility, its beauty, its poetry. It makes our lives our most foundational form of activism. It means everything we do matters, and matters wondrously."
– Lyanda Lynn Haupt, from Rooted: Life at the Crossroads of Science, Nature, and Spirit
---
Recommended reads
If you've found a sense of peace and even flourishing in paying more attention to nature during these strange pandemic times, you might want to take things even further with the 2021 edition of Clare Walker Leslie's classic book Keeping a Nature Journal.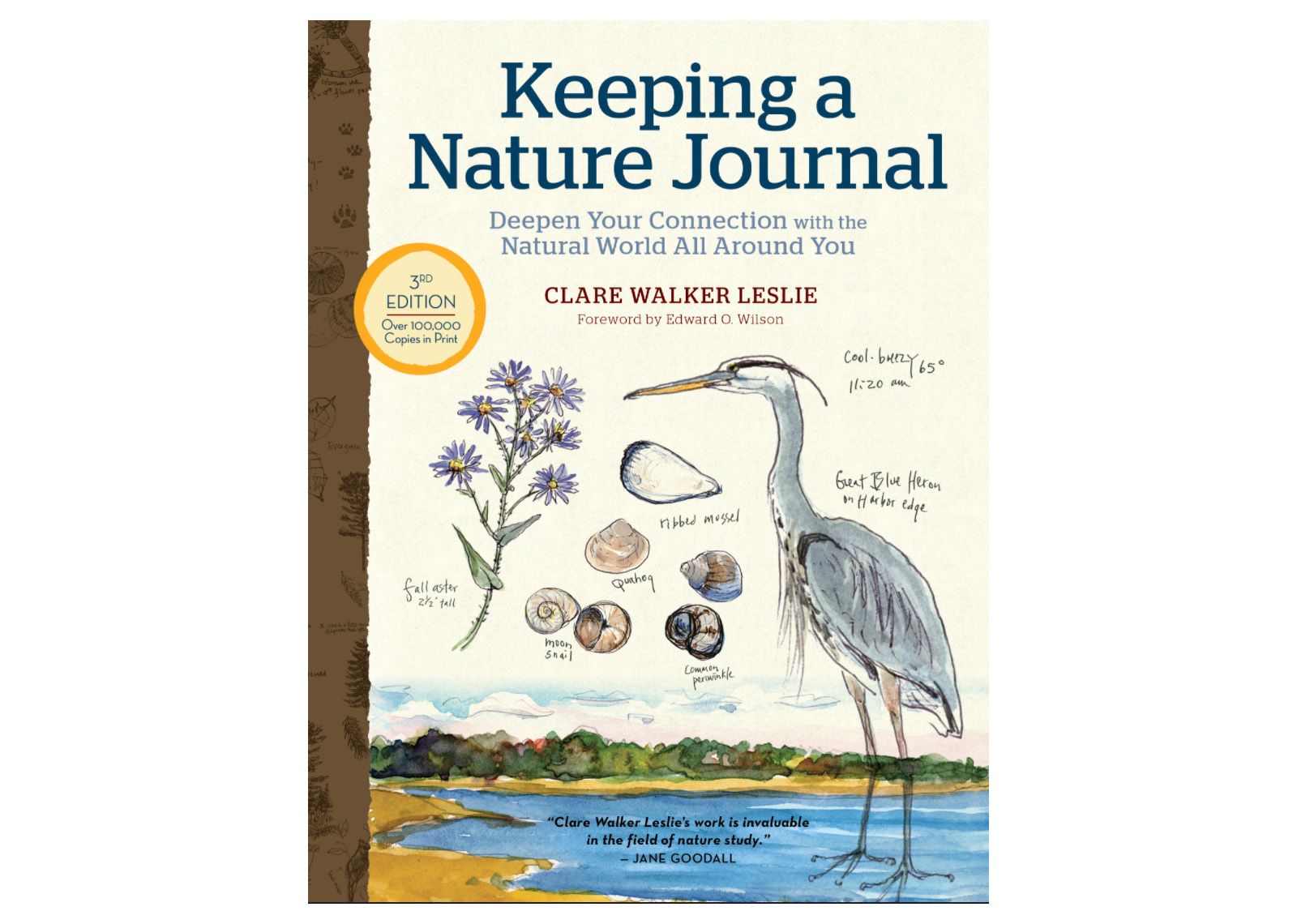 Leslie is a skilled illustrator, and those with less artistic experience might be daunted by the idea of drawing what they see on their rambles outdoors. But she breaks down the journalling process in an accessible way, explaining the why and the how and offering a detailed introduction to drawing as well as tips on sketching specific things: leaves, birds, mammals and landscapes.
The goal of nature journalling, for most of us, isn't to create a finished product. It's to train ourselves to look more closely and connect more deeply with the world around us. "Take 20 minutes out of your day to get outside (or just look out your window) and make a few scribbles," Leslie writes. "I guarantee you will come away feeling better about life."
We encourage you to borrow Keeping a Nature Journal from your local library or purchase from an independent bookstore.
---
Elsewhere in rewilding
Wired has a fascinating piece on how video games are confronting the climate crisis. Several new titles have put environmental challenges front and centre, including Terra Nil, billed as a "reverse" builder where the goal is to rewild wastelands.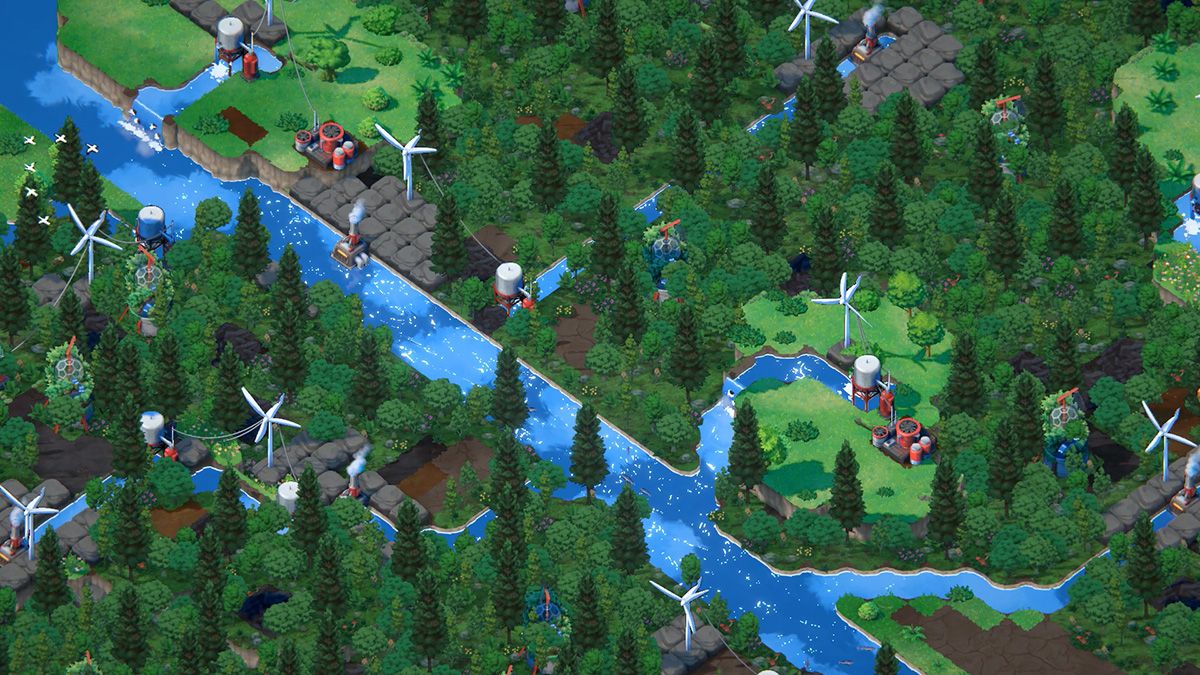 Talk about breathing life into a space. The Wilder Churches project in England aims to rewild graveyards and churchyards in cemeteries, the BBC reports.
This Guardian story has the most delightful quotes and a headline that reads like a mad lib: "'People think you're an idiot': death metal Irish baron rewilds his estate."
Rewilding goes Hollywood? Re:wild, formerly known as Global Wildlife Conservation, has a US$43-million plan to rewild the Galapagos, starting with Floreana Island. The organization, which will work with Island Conservation, boasts actor Leonardo DiCaprio as a founding board member.
---
Rewilding team loves
🎧 Domini enjoys starting each morning with The Wake Up featurettes on the Headspace app. Whether the offering is a short video on how exactly beaver dams work, or advice on how to care for houseplants, it's always a lovely way to set a positive tone for the day.
🐝 Kat is in Nova Scotia right now and there is goldenrod everywhere, including a pretty coastal variety called seaside goldenrod, or Solidago sempervirens. Some fun facts about this flower family, which is mainly native to North America (and invasive in Europe and elsewhere): it's not an airborne allergen (it just blooms at the same time as ragweed); its flowers can be used as a natural dye; it's an important food source for bees and butterflies; and there is a pastry shop in Nebraska called Goldenrod that makes some delicious-looking treats.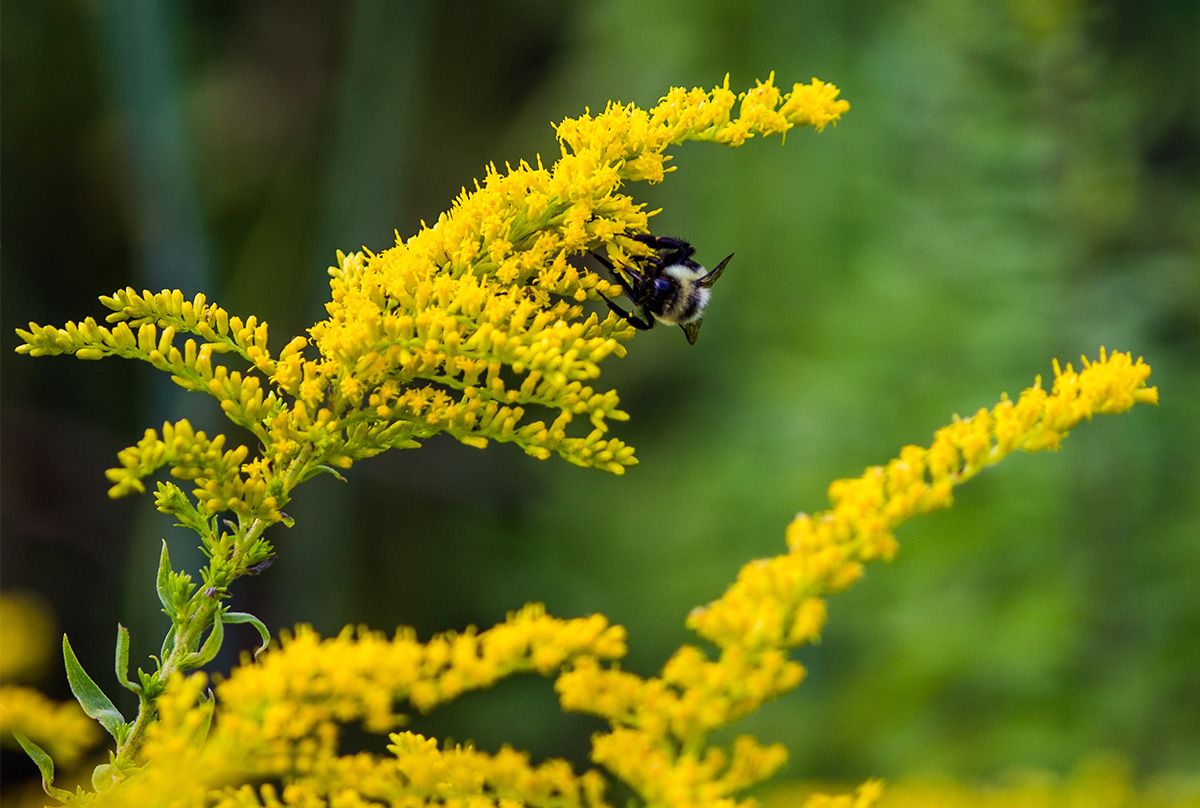 ---
❤️ Enjoy this newsletter?‌‌‌‌
Send to a friend and let them know that they can subscribe, too.‌‌‌‌
Share your expertise: Do you know a project, person or story we should feature? Let us know.‌‌‌‌
Just want to say hello? Click that reply button and let us know what you think – and what else you'd like to see. We'd love to hear from you.