People
How we're rewilding: Shamiso Mupara, Environmental Buddies Zimbabwe
Deforestation has brought drought and hunger to Zimbabwe's Marange district. Here's how one activist is planting food forests to change things for the better.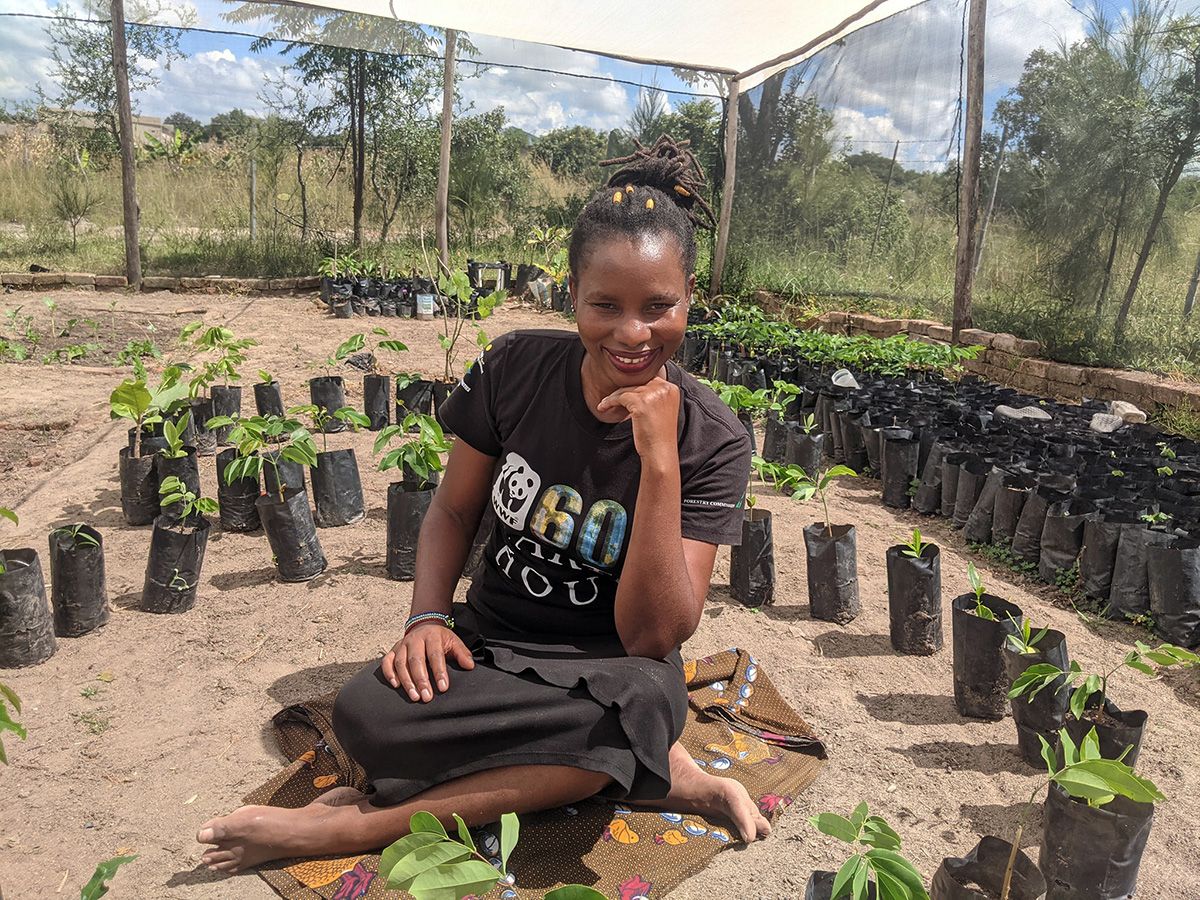 Indigenous woodlands housing naturally occurring food forests used to cover Zimbabwe's Marange district – until the 1920s, when European encroachment to harvest native timber sparked a wholesale destruction of woodland that has worsened to today.
Now, Marange is one of the country's driest districts, a place of severe climate droughts where misplaced political priorities mean precious hardwoods such as mahogany and teak are finding their way into international markets without efforts to replant them or communities benefiting from the proceeds.
Environmentalist Shamiso Mupara wants to change this. That's why in 2013 she created Environmental Buddies Zimbabwe, a movement to replant native food forests and help solve the region's blighting hunger. She began by sinking a 65-metre water borehole and rallying her community to regrow lost native food forests: ecosystems that include edible and medicinal plants and trees and that provide breeding or feeding opportunities for wildlife such as bees. Crucially, the deep roots and shrubs of food forests resist drought and provide protective shade for smaller plants growing underneath them.
Rewilding efforts have picked up steam across southern Africa in the past two decades with an emphasis on natural flora and fauna, tree species, edible plants and aquatic life systems in protected forests, and human settlements near natural forests. The most prominent effort is the so-called Peace Parks initiative, which aims to establish 18 trans-frontier, sustainable conservation areas that will take up 10 million hectares in 17 countries. Environmental Buddies Zimbabwe's work is one small step toward these gigantic goals.
Here, Shamiso shares her inspiration, her projects – and her dreams for the future.
"I'm Shamiso Mupara. I am a 37-year-old female environmentalist from Zimbabwe. I hail from a rural district called Marange. I was educated to the level of a Master's of Science in Environmental Science at University of Botswana.
My search for so-called formal jobs went on so poorly that at one moment I became an economic refugee in a neighbouring country. I eventually lost hope that I would ever find a job as an environment scientist. In 2013 I decided to take matters into my own hands. I founded Environmental Buddies Zimbabwe Trust (EBZ). I told myself, if they can't employ me, I will employ myself.
In Marange district of Zimbabwe, from as far back as 1991 the village has been experiencing severe droughts every five years. Big trucks carrying American donated food aid was the usual thing. Malnutrition, kwashiorkor in kids was rampant. Families would marry off their daughters as young as 12 to very old men to be able to put food on the table.
I knew I had to do something. Our problem was water.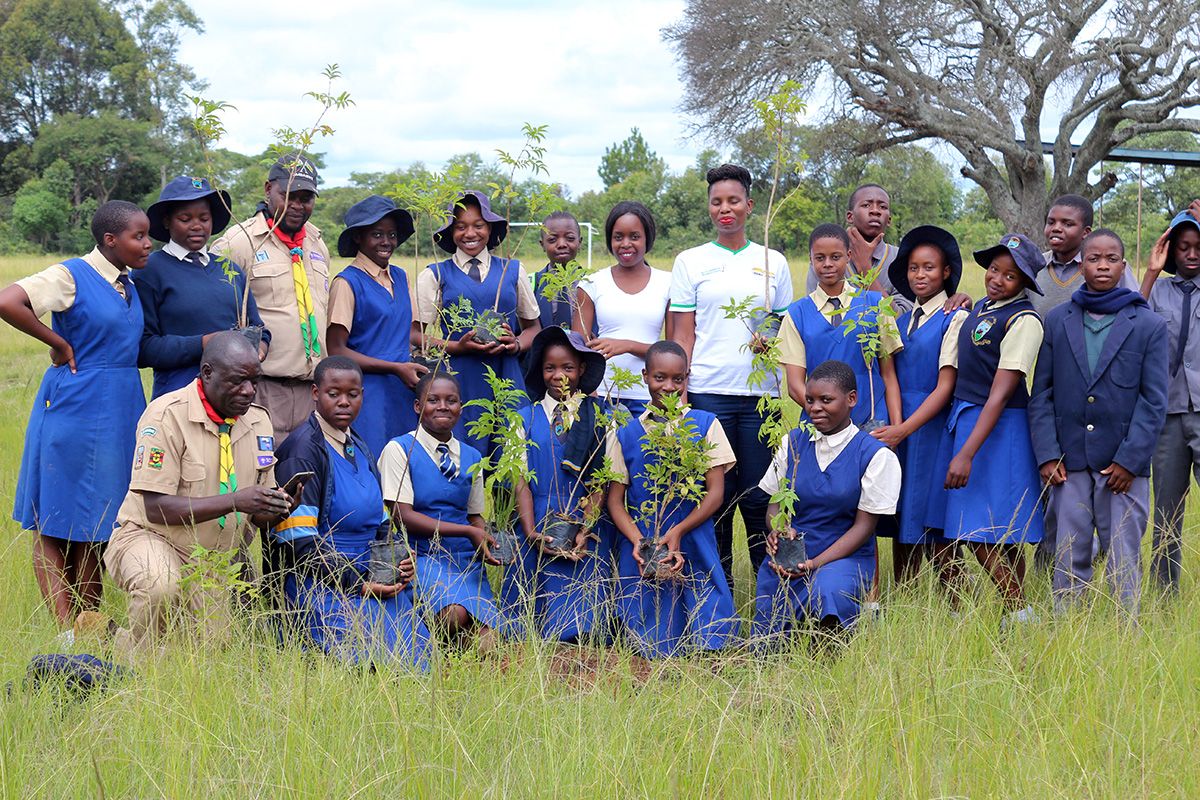 In 2014 my older brother paid for a 65-metre borehole at our family plot and the community food security journey started. We scaled up our reforestation efforts, raising more fruit trees, mostly indigenous. Three years ago we started a food forest, organic gardens where we have planted both fruit trees and defied the odds by growing vegetables such as bell peppers, carrots, cucumbers, okra, eggplants, cassava, beetroots, in addition to our usual leaf vegetables.
Food forests have a massive diet-enriching role across rural Zimbabwe. The most popular feature is the annual mushroom picking season, which provides protein and income for rural households. Over the last 100 years, community food forests have had a protected status in Zimbabwe's culture; burning food forests could attract traditional criminal fines of one cattle bull payable to a rural chief.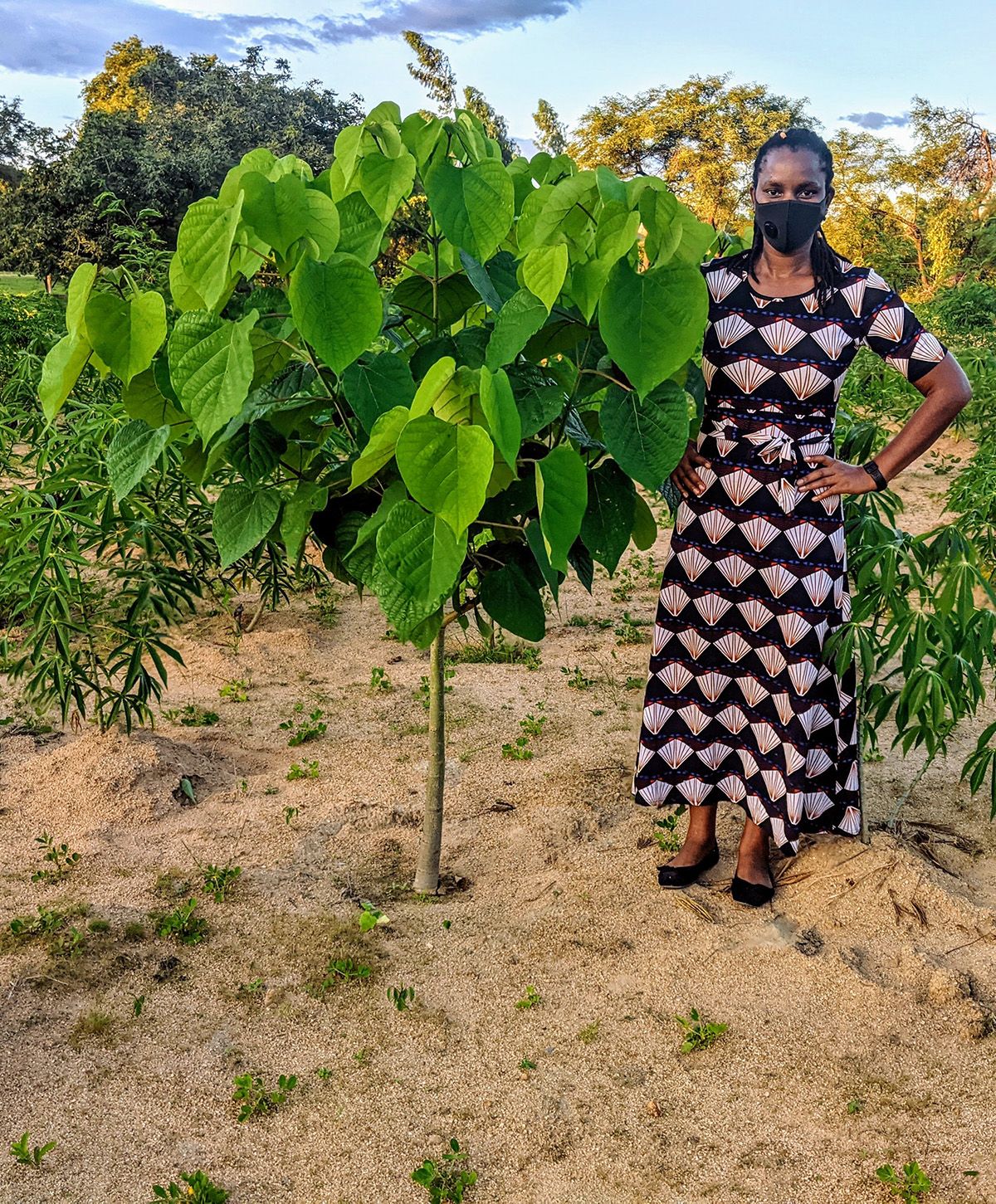 We started as a mere pilot project, but it has turned out to be a perennial source of food. Massive deforestation has been a menace in our district in the last 100 years. But in recent times the situation has become quite dire due to extractive mining of alluvial diamonds, which were discovered around 2004.
The discovery prompted a diamond rush that lasted for three to four years and attracted national, regional and global attention in my Marange district. By 2008, an estimated 40,000 artisanal miners thronged the local diamond fields. This came with massive land degradation characterized by unregulated digging, cutting down of trees and pollution of water sources as diggers searched for precious stones via crude ways.
Forests were already vanishing due to community demands for firewood, but mining brought a new devastation of entire forest ecosystems. When artisanal mining was banned, hungry local youth turned to wood poaching in order to feed their families. For example, the felling of bird's plum (Nyii) tree accelerated as city sculpture carpenters demanded fine wood. We had to act.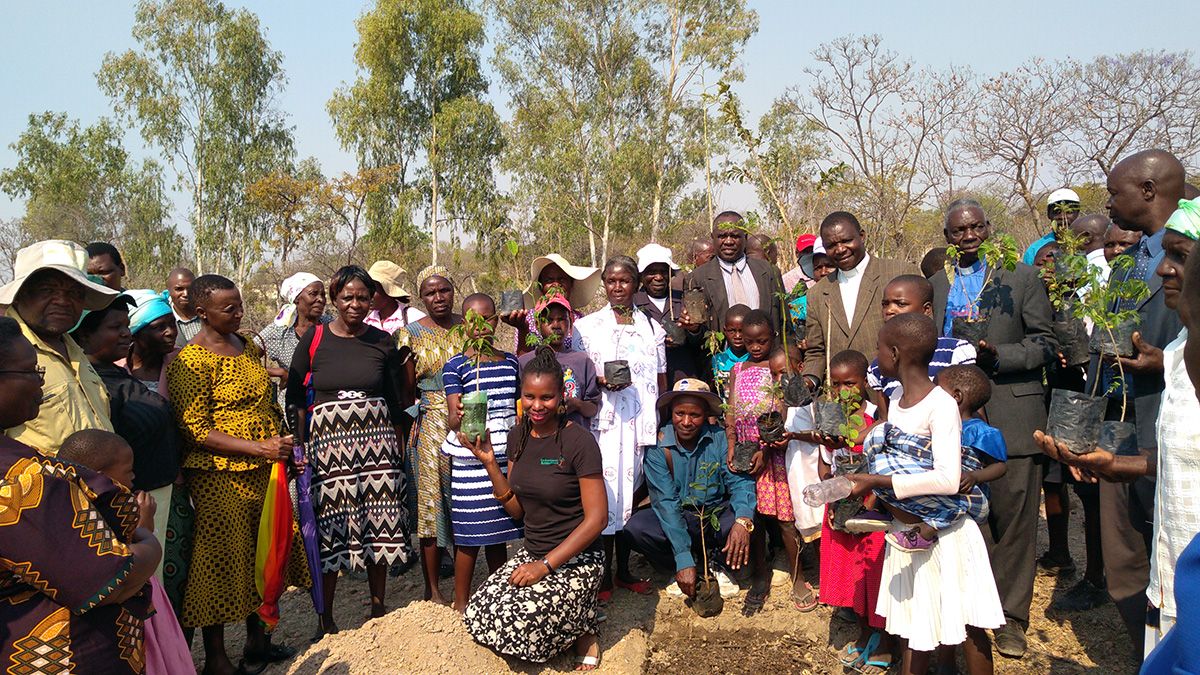 Right now, we are even branching out of our district to work with 20 schools in four provinces across Zimbabwe in food forest regrowing efforts. The idea is to make communities the custodians of sensitive local forests. Regrown food forests here are making more sense. Locally grown food is what communities need.
Our food forest remains a reliable source of food as we continue to promote what we call the Marange Food Revolution. Anyone who plants a tree knowing very well it's likely to produce fruit after 30 years, they have a mind to invest in the future.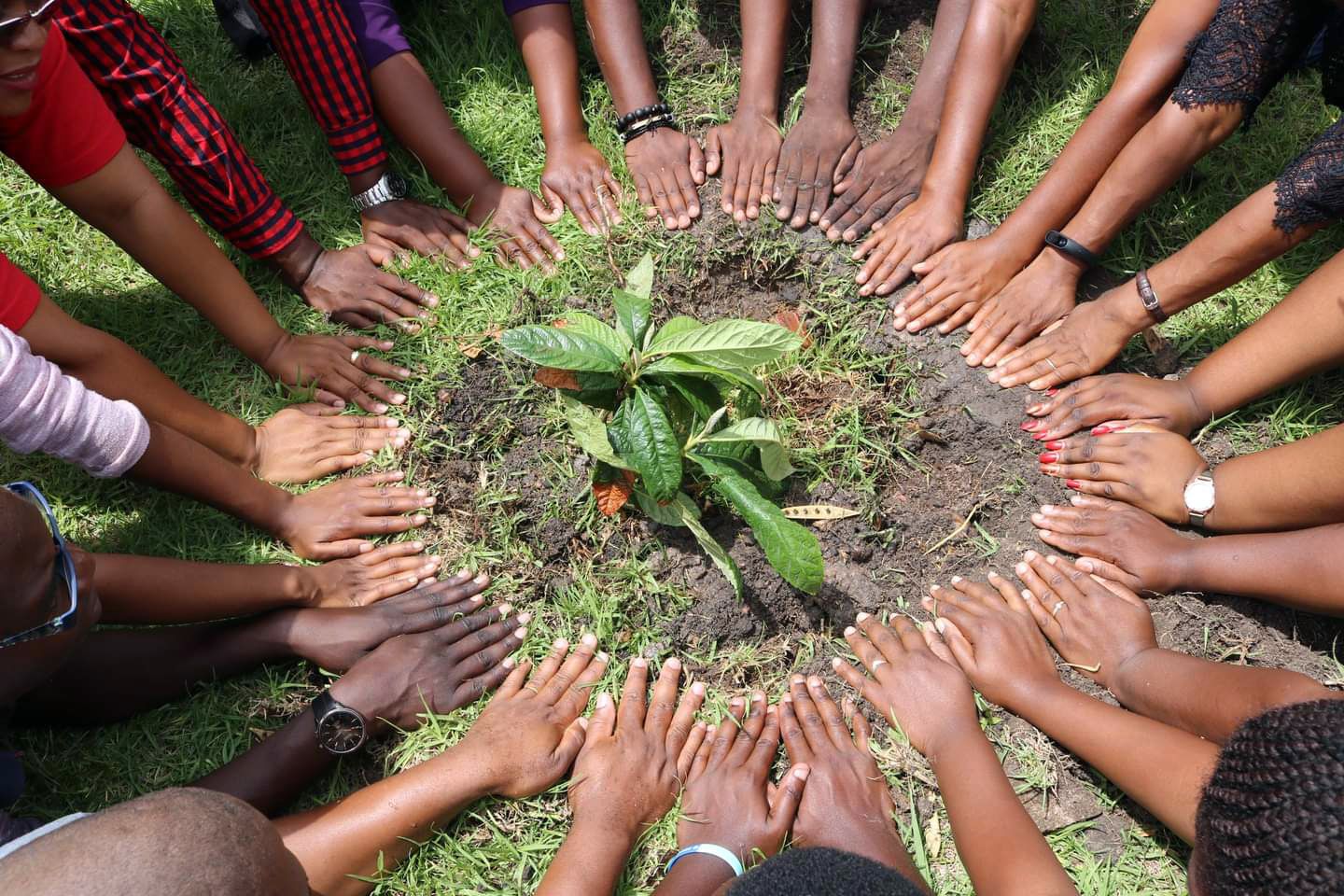 Native trees carry the culture of Zimbabweans. This culture includes our diets, history of our ancestors, rain-making ceremonies, medicinal plants, etc. Take the example of mutiti, lucky-bean tree. A wonder tree it is, its uses ranging from protecting soils to dyes. Traditionally it is used to treat earache.
All that information is lost with deforestation. Most exotic trees do not survive or produce desired fruits in most Zimbabwean climates. They also bring new pests and diseases, and they are of little benefit to us.
Forests contain one-quarter of plants used in medicine production. Health practitioners at local clinics in my district have an understanding of this, and they took part in planting several indigenous trees with medicinal values. They included mutiti, munondo, miuyu African tree species.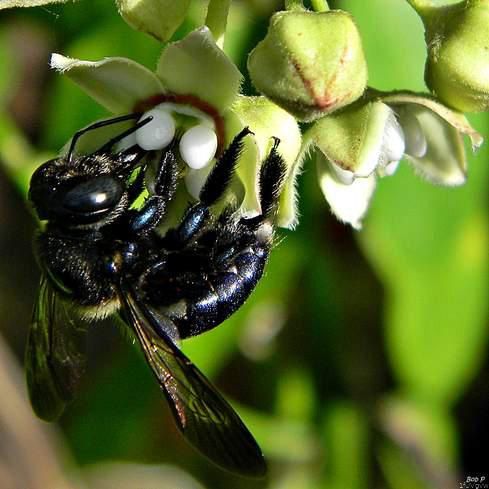 Zimbabwe now has a long list of trees and plants that are on the extinction list and pod mahogany [a tree whose seeds are used in musical instruments and whose pods and leaves can be used as cattle fodder] is one of them. Most native trees are slow growing and this discourages most people from planting them. But in the long run, they have longer-lasting benefits than exotic trees.
We continue to propagate plants already listed on the IUCN Red List to ensure they don't go extinct. We are adding information to already existing community knowledge. During the nomadic days, our ancestors used to survive on food forests. Modern agriculture introduced monoculture, which only encourages growing of one crop. The drawback is, during crop failure the community suffers from hunger. But food forests are a cushion to hunger: If one crop fails, another may succeed.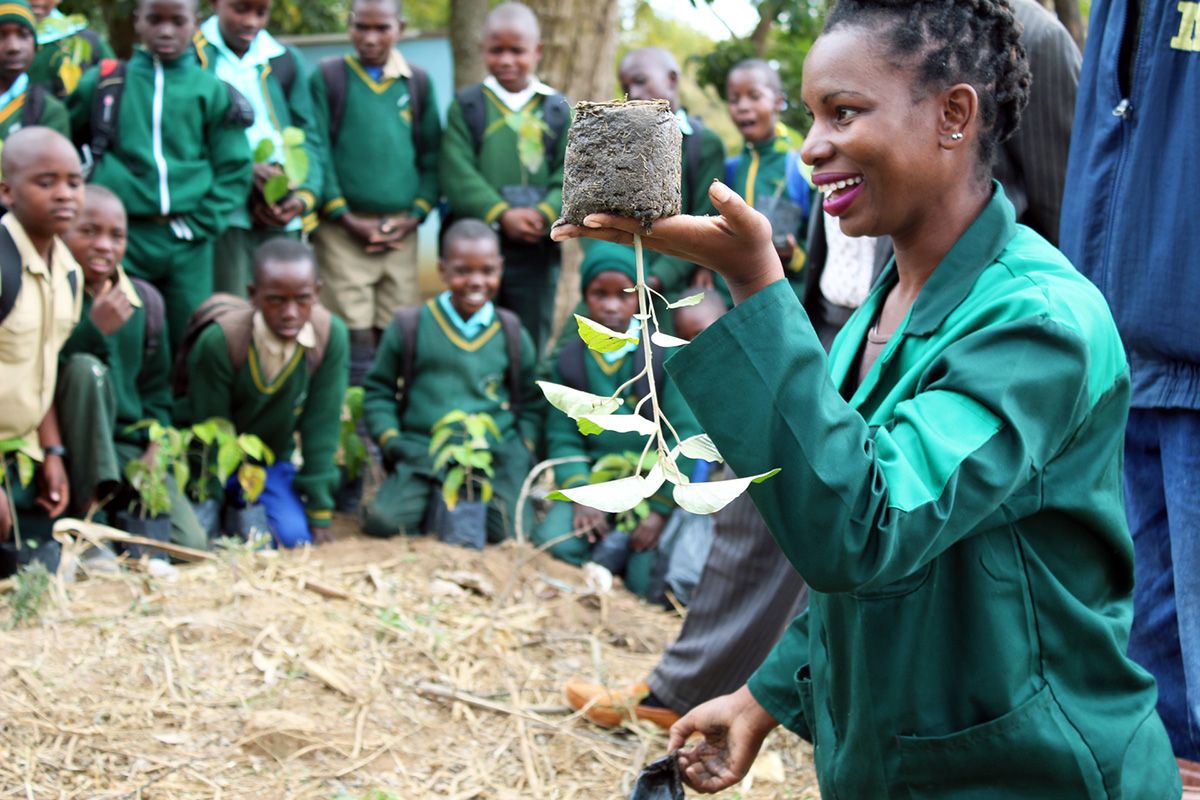 My work has been applauded globally in numerous ways. For example, in 2018 I had the honour of being invited to attend the Global Water Justice Summit in Michigan as a keynote speaker and had the chance to speak with primary school students in the U.S. to give them a perspective of what we are doing in Zimbabwe. In the same year, the Global Landscapes Forum in Bonn, Germany, showcased my work to delegates and nominated me as a global Landscape Hero.
The challenge of rewilding food forests in Zimbabwe is led at the community level by residents, like we are doing at EBZ. Waiting for international donor funding is a waste of precious time, because resources are scarce but the climate emergency is accelerating.
For aspiring heroes looking to start out – my advice is don't wait for the perfect funding, weather, or getting a university degree. Look at the state of forests within your neighbourhood and see if food forests are flourishing. If they are under strain, experiment with growing edible plants. When you have a demonstrable project going on, the community and funders will notice."
This interview has been condensed and edited for clarity. All photos courtesy Shamiso Mupara.