Forests
Trees That Count has planted one million trees – and they're just getting started
This reforestation project is helping New Zealanders plant native trees across Aotearoa to support biodiversity and the fight against climate change. Here's how they're doing it.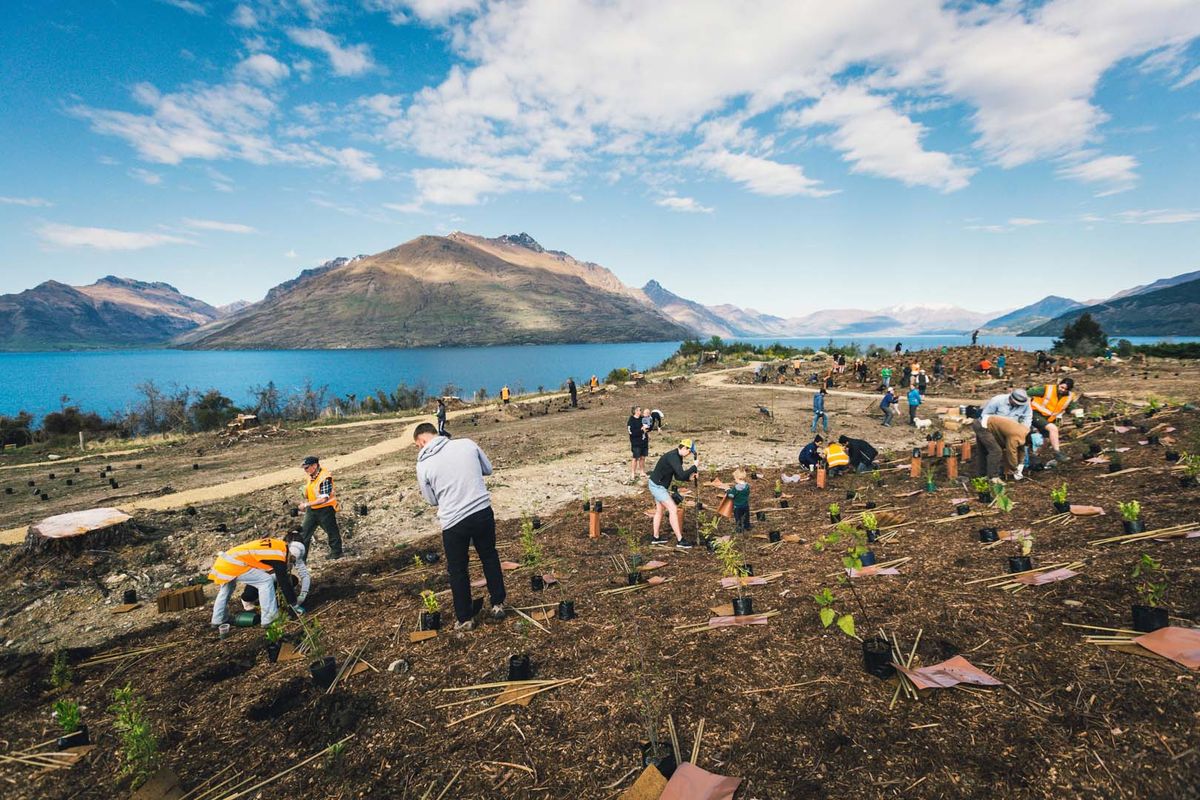 There's something special about Trees That Count. The platform, run by environmental organization Project Crimson, manages to take the simple act of funding tree-planting projects and turn it into a fun collective action. The aim is to get New Zealanders excited and engaged as they donate and gift native trees to support reforestation efforts.
One key to Trees That Count's success is its tree counter, which ticked over the one million mark in the Kiwi autumn, aka the northern spring. We spoke with Melanie Seyfort, head of marketing and partnerships, to find out more about the program, the projects and the team's future plans.
Can you describe the state of New Zealand's forests right now?
We are lucky here: It is in parts clean and green. We've got incredible national parks, and we've got thousands of New Zealanders who are committed to restoring the local patch. But like in many countries, we've had relatively severe deforestation, intensive agriculture and increasingly polluted waterways – a number of effects that have been human-induced that New Zealanders are wanting to arrest the damage from, for future generations.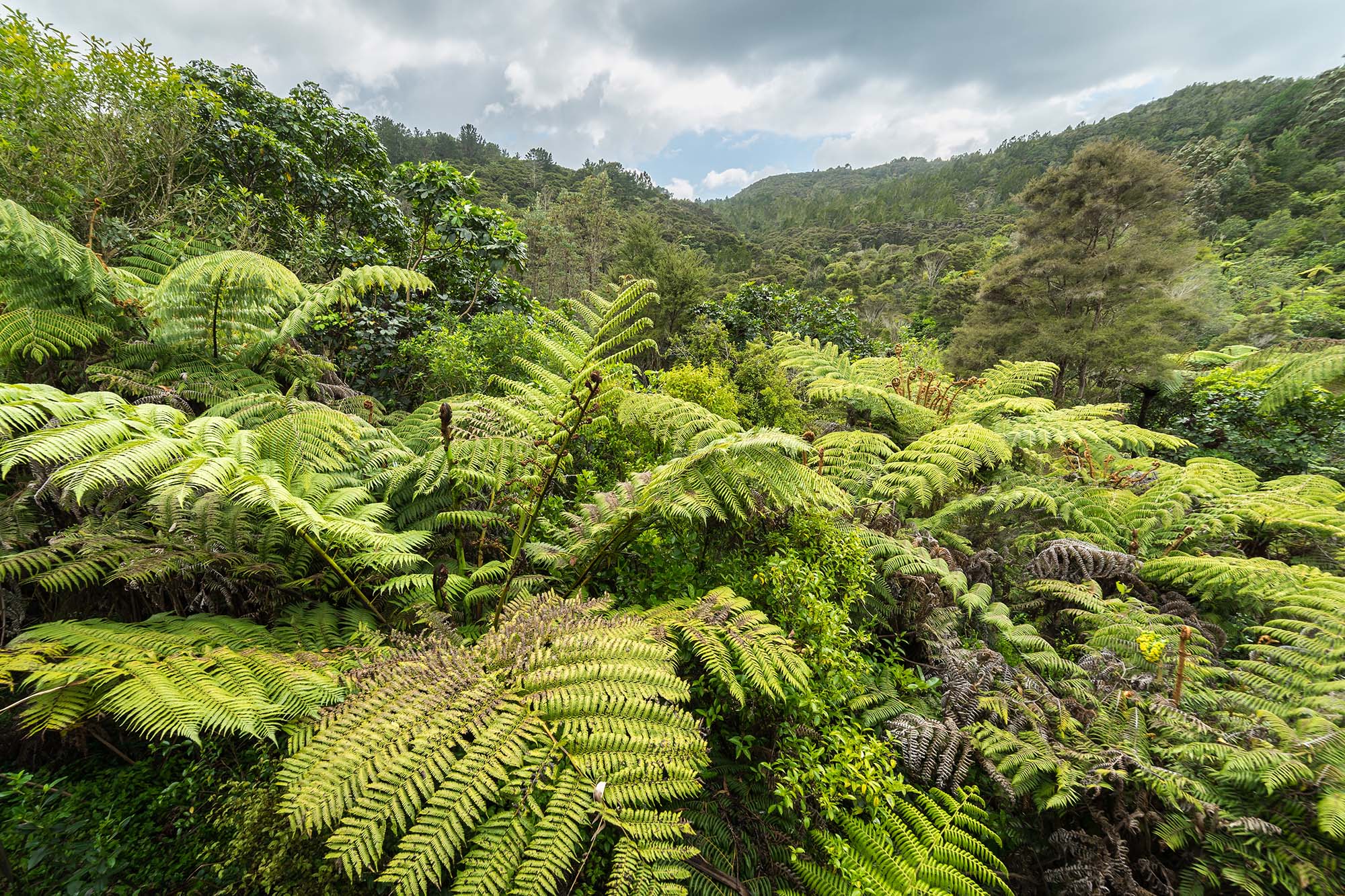 And what about non-native versus native species in the forest land that you have?
That's quite a contentious issue in New Zealand at the moment. There is a lot of commercial pine forestry. That's okay in some places, but it's taken over areas which were once blanketed in native, and has also taken over what was productive agricultural land. So there's increasing pushback. Most New Zealanders are okay with productive pine use, but we're seeing increasing amounts of permanent pine forests for carbon farming, which is a bit of a gold mine at this point.
We've also got other invasive, exotic species, which are causing a real headache. Lots of wilding pines, which have become a real nightmare and have marched through the country. They're great in Scandinavia, but not great here, and they've adapted really well; they grow really quickly and they outgrow natives. There's been a real focus on removal of those over the last 10 years, but it's a war that we're still battling.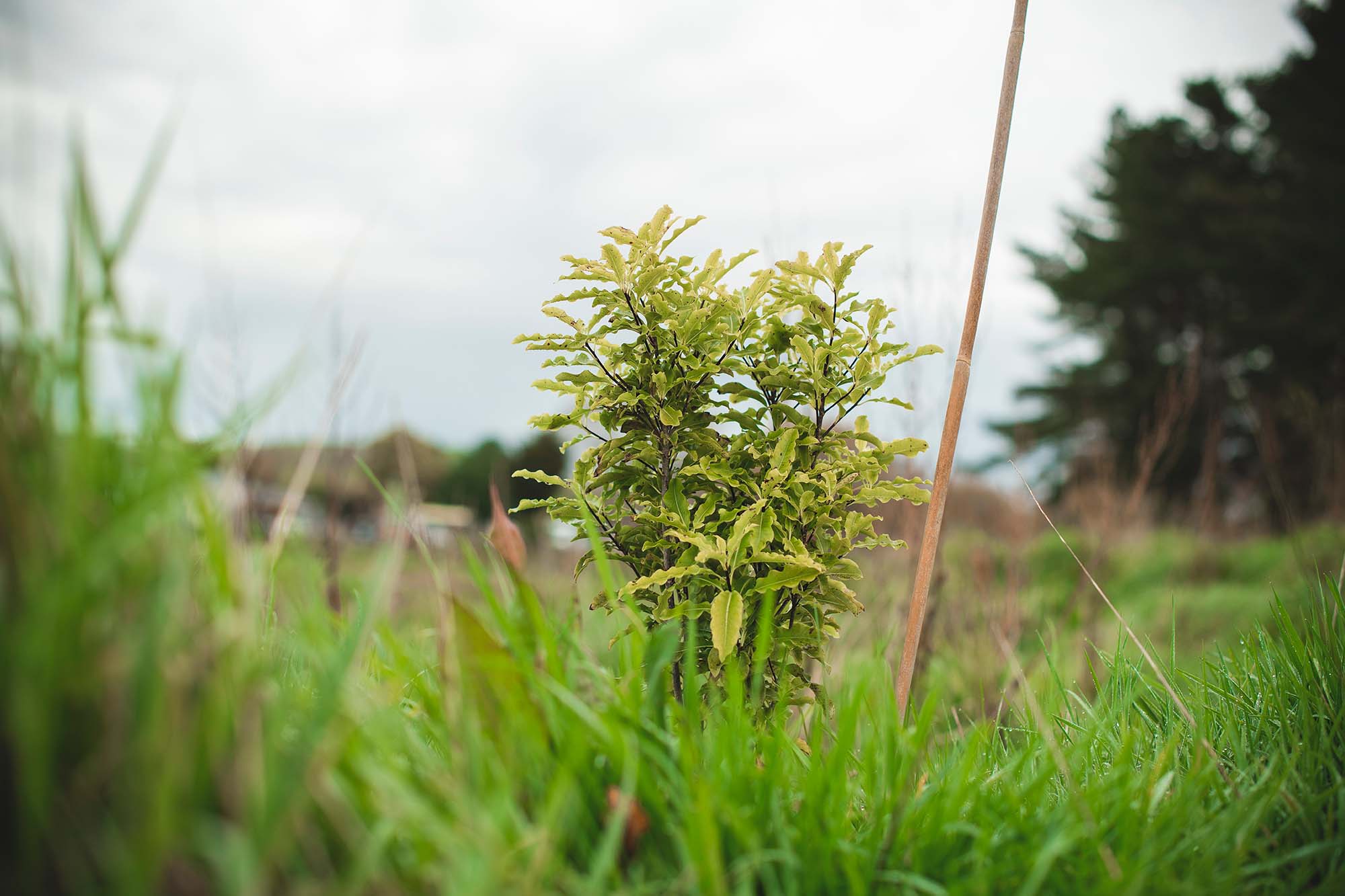 What exactly is Trees That Count?
Trees That Count is a movement that is uniting New Zealanders, and our visitors, to be able to do something meaningful for climate change and biodiversity. At the heart of that is our marketplace. And that's simply a connection, really – a tool where a donor can donate native trees. We aggregate those as the agent in the middle, or the broker. With our big corporates, we support them by finding projects that resonate with them in particular regional areas, or of a particular environmental outcome. For individual donors, you can choose a region that's important to you, and we match it to a project.
The demand has been increasing exponentially. Last year we gave out around 220,000 native trees, and this year we're over 500,000.
On top of that, we have a team of ecologists that support our planting group. We offer free ecological advice, and we support planters with resources around how to monitor and care for your plantings.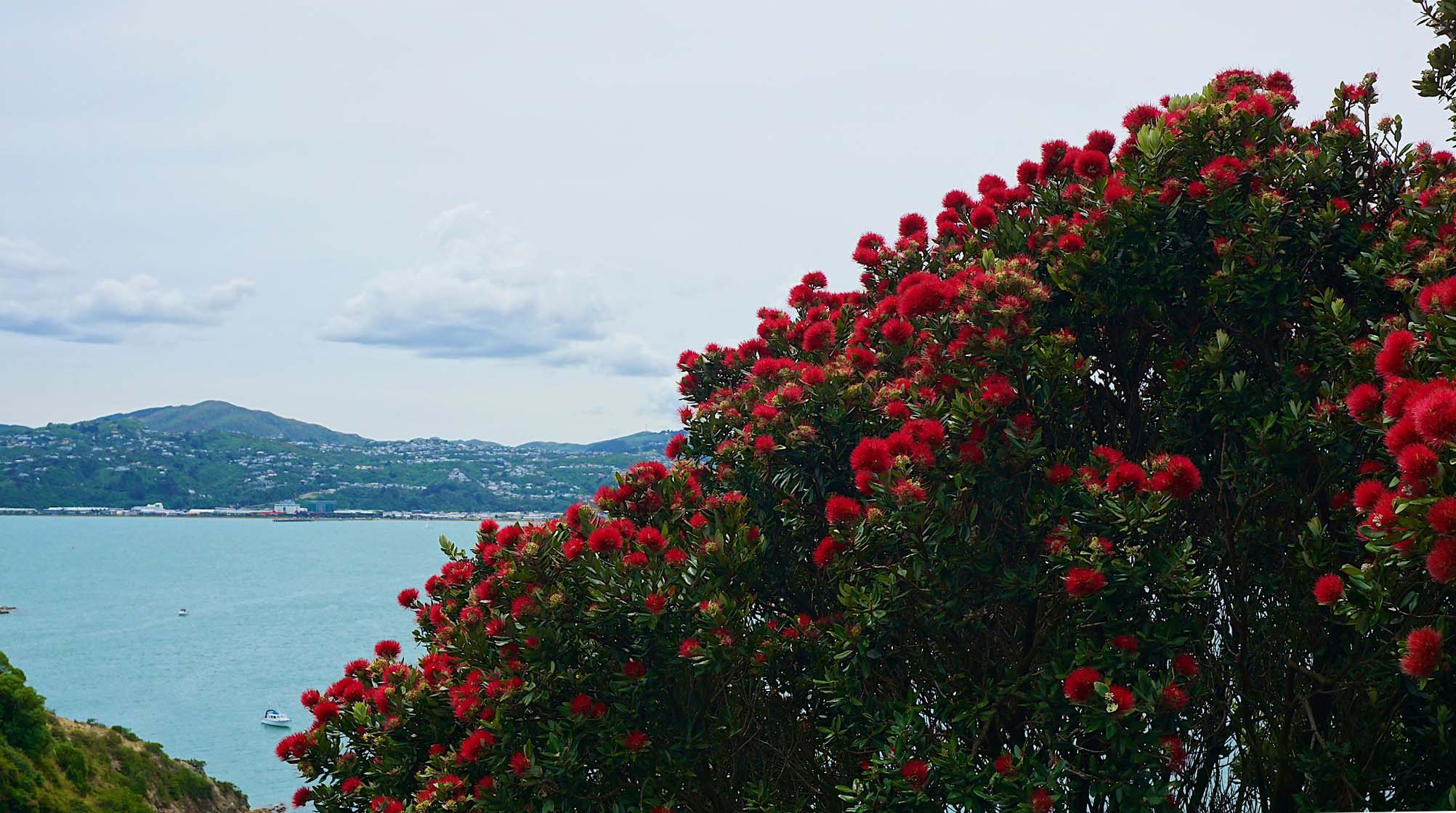 Can anyone be a planting partner? How does that work?
Anyone can be a planting partner, but obviously we do vet them. We see a big role to play in supporting the agricultural sector in New Zealand. They don't always have the resources, but they've got land and real willingness. We're seeing a new generation of farmers that are committed to more sustainable farming practices and are wanting to do the right thing, to retire parts of unproductive land and restore it back into natural bush. So we support that.
It's like coal to Newcastle in a way. We're not saying we wouldn't continue to plant into a national park, but we can see more ecological gains by supporting areas that are really degraded. So the farming sector probably makes up about 30 percent of what we support, and the rest would be work with iwi groups, community and local government.
We have restrictions on what we will fund, because we're custodians of other people's donations. Planting groups go through quite a rigorous process so we can be sure that the outcomes will be great and that they know what they're doing, and that they will monitor and care for the trees.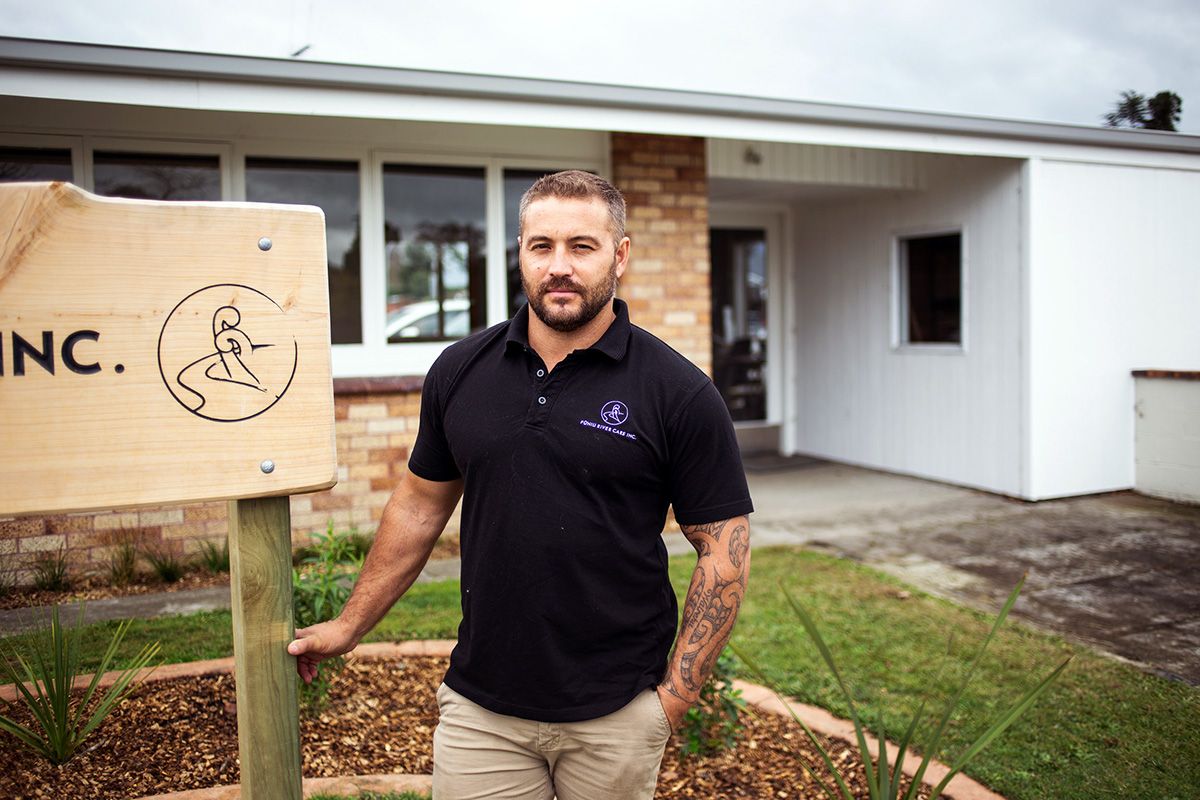 It sounds like you have processes in place to make sure that the planting you're doing is meaningful and will make a difference.
Absolutely. If they're a small community group, you're not going to give them 20,000 trees, which is just going to be overwhelming and not necessarily result in high survival rates. We see that frequently, particularly with corporates, who really want to help, and they're often like, we'll come and volunteer and plant some trees. And we're like, that's not what everyone needs. Everybody wants help with maintenance, which is less glamorous but really important.
That requirement is a big onus on the groups that have been supported. It's not just get the trees in the ground and walk away. You've got to be back on that land a couple of times a year for about five years, releasing the trees from weeds and checking pest damage. Maintenance is probably more laborious than planting itself.
The other thing is planting trees in the right place. The last thing we want to be doing is supporting planting in areas that may become developed or are unsuitable to the types of forests that people are proposing to put in.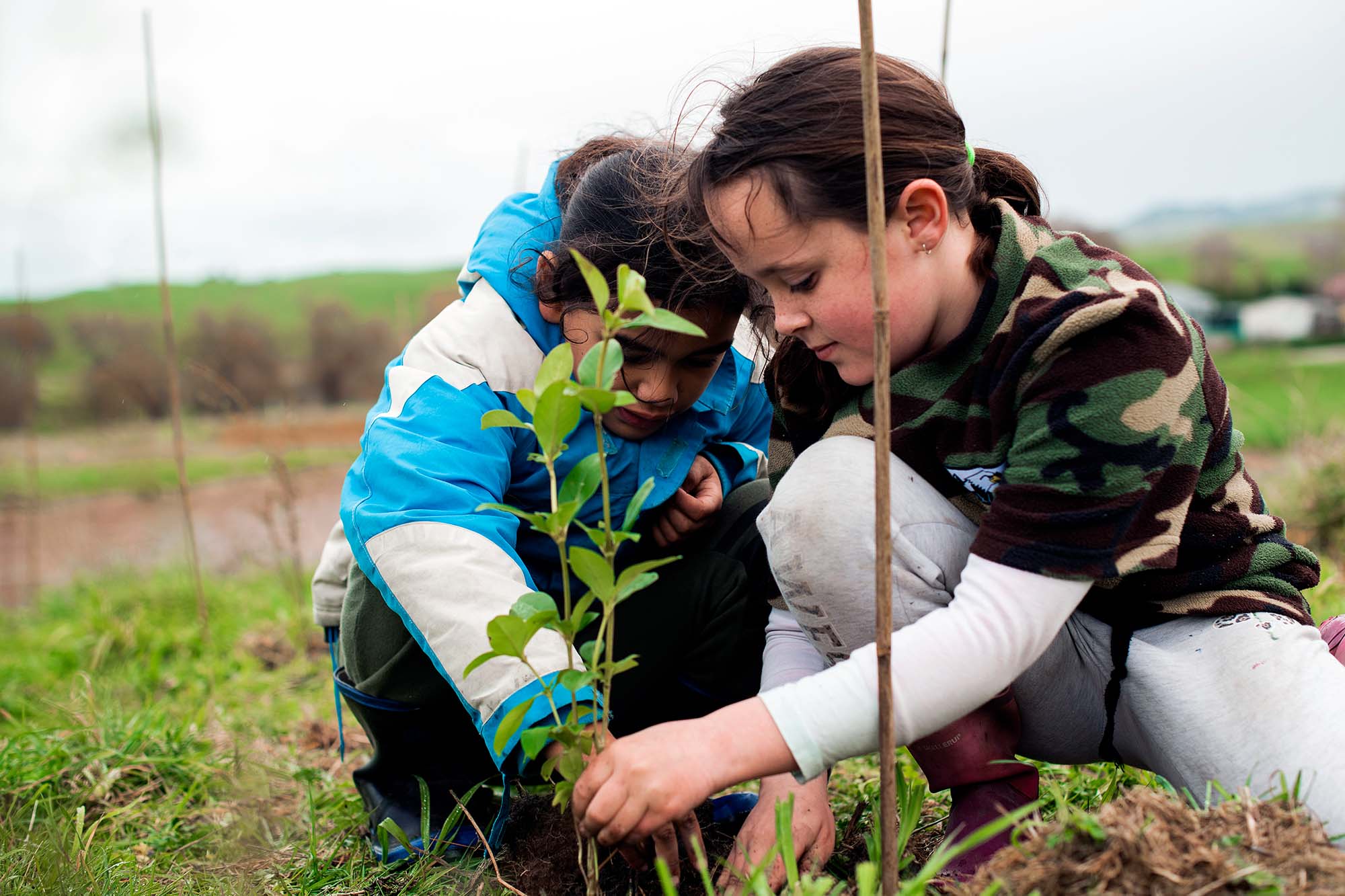 With our larger-scale projects, we're doing more partnerships with bigger agencies, where it helps us as a smaller NGO to know that they're vetted. A good example is the Department of Conservation program called Jobs for Nature. We're doing a project this year and next down in Bluff, at the very bottom of the South Island. It's an incredible project that's iwi- and community-led, to restore Bluff Hill. And we've got Jobs for Nature funding.
They have young people that were at-risk, or kids that had fallen out of school pretty early, who are being trained to get into horticulture or restoration. We're supporting that project with 50,000 trees over two years. That program is just so lovely because it's wrapped up in pastoral care, early engagement, massive community engagement, and then supported by the Department of Conservation and the local council. It's got all the aspects that we will want to see for a successful project.
You've hit a million trees. What's the next goal?
We hit a million trees in April and we're actually almost at 1.3 million trees now, which is exciting. We'll race to two million much more quickly than it took us to get to one million. [Editor's note: You can track the numbers on Trees That Count's home page.]
The ultimate goal for our charity is to do ourselves out of a job, but that's some way off for New Zealand. We need to see hundreds of millions of natives planted.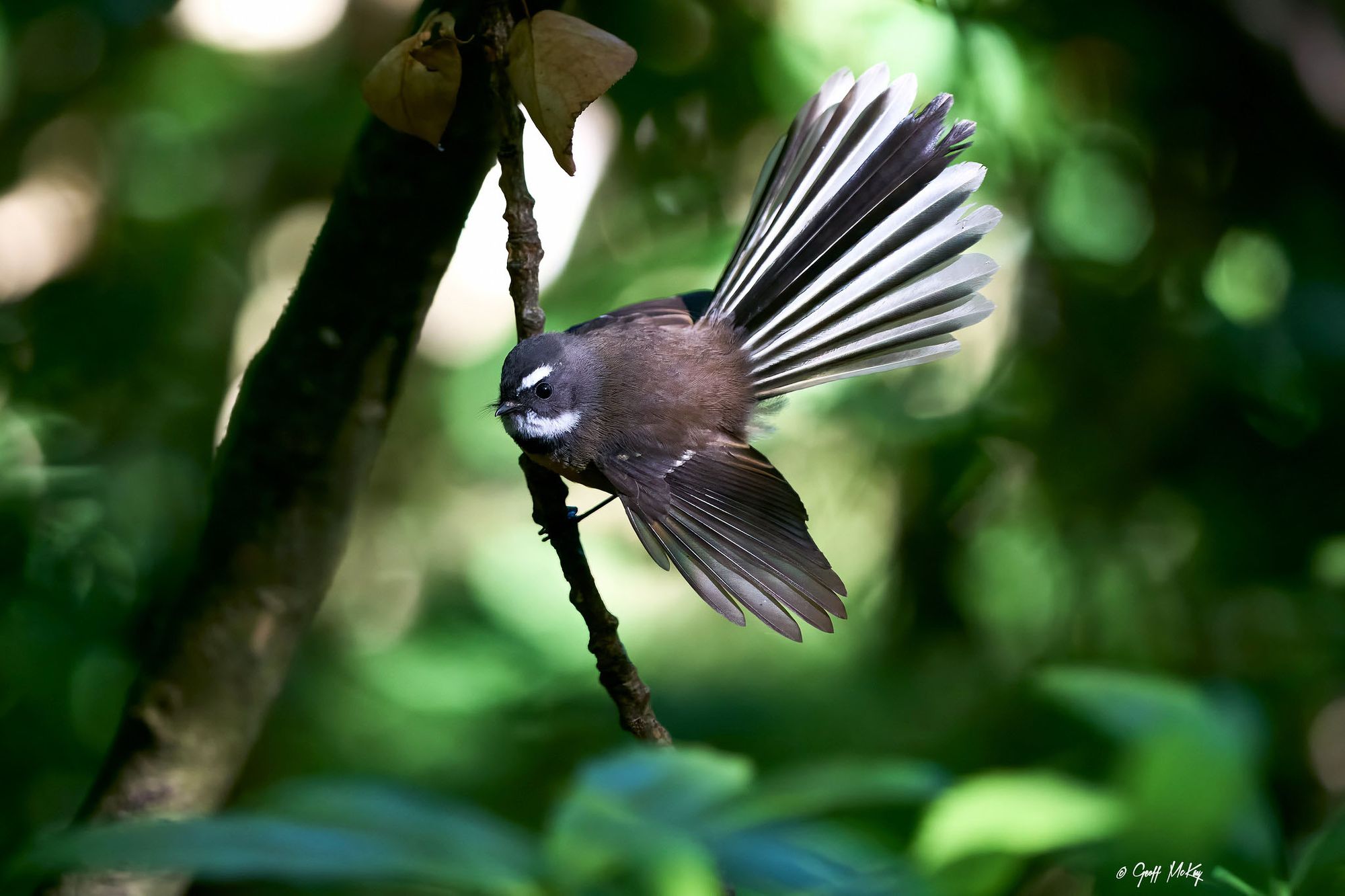 Trees That Count will always be the backbone of what we do, but alongside that, we are looking at larger-scale projects. For example, we're looking at one here in Queenstown where the goal is to reforest the whole front face of Coronet Peak. That will see about 460 hectares planted in native, which would be close to two million trees. And we would be looking to support more than just trees; there's labour, maintenance, pest control, maybe some fencing ... and it's a 10-year project.
There's no shortage in demand from landowners looking for support; it's how much we can support them. So a lot of our work now is in partnerships with nurseries and with iwi, to be able to scale up the provision of enough tree supply to meet the demand that's coming for these larger-scale projects.
Do you have any advice for people in other countries who might want to start or boost similar organizations?
Our dream is to be able to take the Trees That Count platform and be able to give to charities around the world to replicate.
We believe that for a program like Trees That Count, you need a charity in the middle to be running it. We don't think it would stack up commercially. And you need an ecological charity that's got history and an understanding of ecology from a national perspective as well.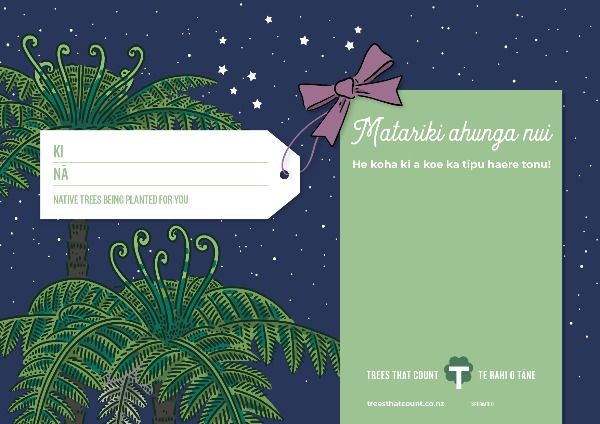 We've also invested heavily into our promotion. Again, we were supported with grants from government and philanthropy that enabled us to do that, but it was really important to us to be able to build that brand so that we could stand on our own two feet.
The other thing that we've had some success with is that rather than making a donation, you're buying a tree. We want to get to the point where you'll be able to geolocate your tree and know what species it is, to take people into a much more immersive journey.
But it is ultimately all about collaboration. We have really tight iwi partnerships. And in any country in the world, it's around honouring Indigenous communities and partnering with them, understanding their view, their ambitions, what they want to be doing on their land, and helping them to achieve that.