People
How we're rewilding: Shannon Te Huia, Pūniu River Care
Shannon Te Huia knew that restoring New Zealand's Pūniu River would mean restoring the relationship between nature and people, too. Here, he shares some key steps along his journey.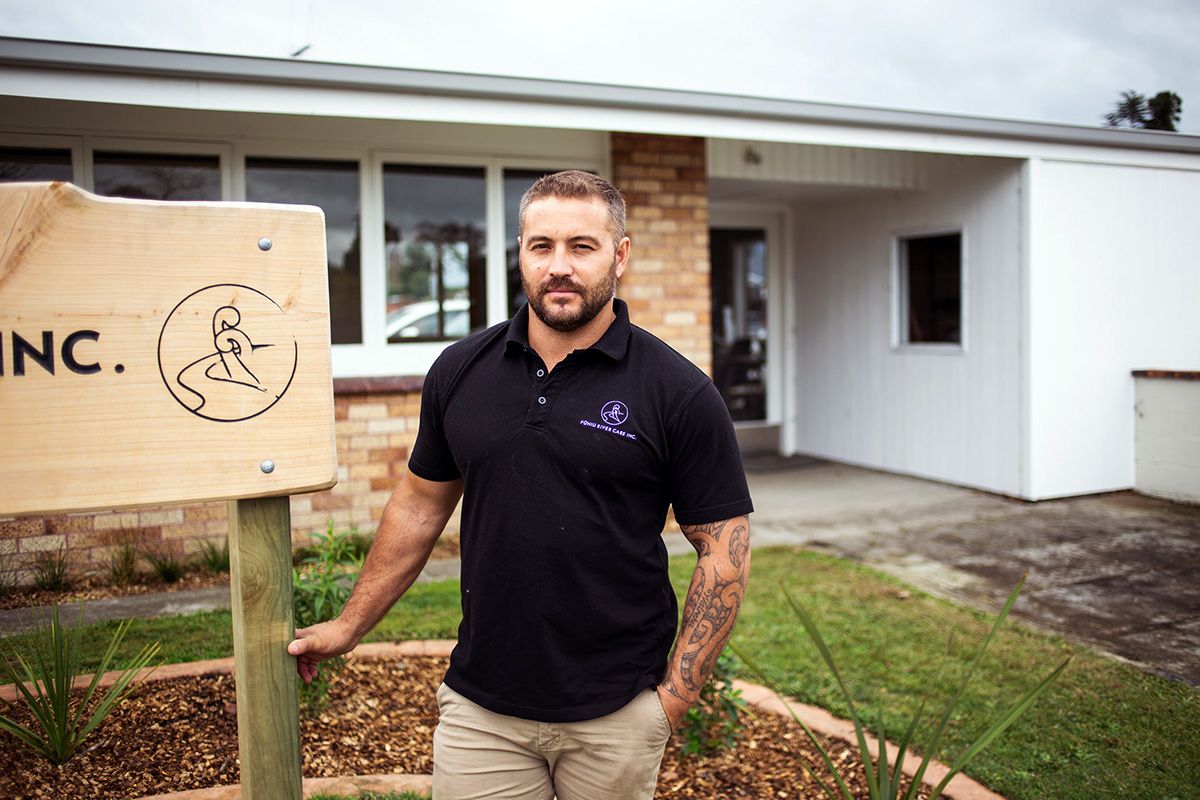 As a child, Shannon Te Huia would swim in the Pūniu River near his marae, the traditional meeting place and hub of his Māori community. As an adult, he realized that the waters, once clear with a rocky bottom, had become murky, polluted and unswimmable, mainly due to runoff from deforestation and agriculture. In his thirties, and reflecting on what he valued in life, he set himself a mission to restore the river. "It was a life-changing moment," he says. "It gave me my purpose."
And so in 2015, Shannon formed Pūniu River Care, a New Zealand charity whose kaupapa, or purpose, is to heal the watershed through facilitating both ecological and community restoration, using practices grounded in Māori traditions and values. Since then, he hasn't just been growing local tree species such as mānuka, kōwhai and tōtara. He's been growing the business, too, as well as his sphere of influence – so much so that earlier this year, he was named the New Zealand Local Hero of the Year.
Here, we speak with Shannon about his inspiration, the roots of his success and his advice for others who want to take a similar path.

"I've always been connected to my marae. My family, we were always at our marae. It's our cultural space, it's a space that's unique to us, it's a space that feels like home. And the river is right next to our marae. As a kid, you tend to run off and find all the dangerous spots. And that was one of them for us. We'd always swim down there and get away from all the adults.
But then when I was in my thirties, I went down and found it didn't feel the same. You didn't feel comfortable, you didn't feel that same vibe as when you were a kid. It didn't look as nice. The water wasn't as you remembered.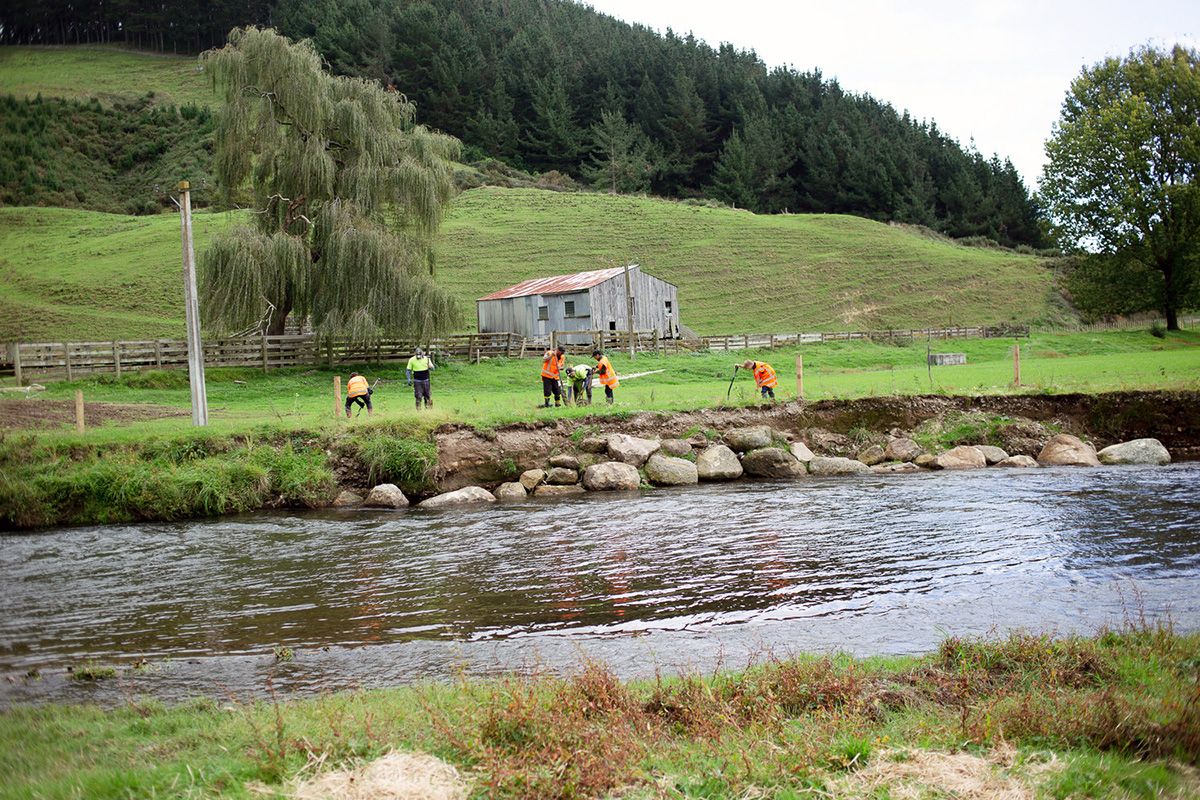 Water is important to me. I surf, I dive, I fish. Water is where I go when I want to restore my sense of well-being. I had done a diploma in civil engineering to learn about some of the scientific things that were going on. From then I worked very closely with regional council to get more of an understanding. Every single report, every single assessment I did was based around my river.
After I graduated, I went to work for my iwi, my tribal group, as a project manager. Part of that was to map and record all of the sites and cultural significance around the area. I got exposure to talking with a lot of old people, which was like training: You get a sense of understanding, and you get a different view of the world.
I came to the point where I thought I had a solution for how we can restore our river. From a cultural perspective, that was about connecting our people to the river, not just going in with diggers and civil engineering techniques. That's how I came up with Pūniu River Care.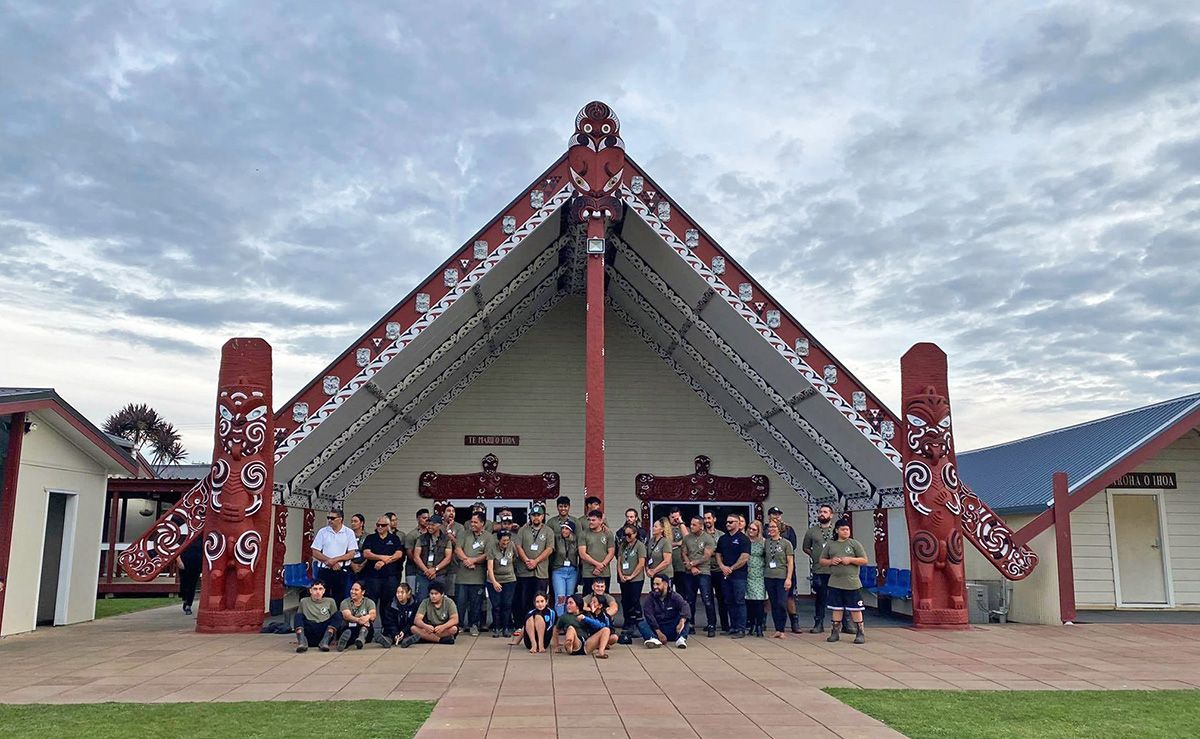 Anybody can go out and set up a business to go and plant trees. What I was determined to do was use what I've learnt through working with the old people that I was interviewing. Because they tell you things. They give you key messages, we call them whakataukī – proverbs that have been handed down. I soon figured out that if you listened to them and understood them, and that guided your decision-making process, you had a very high chance that you'll make a good decision, and so I used those to guide our decision-making process when we built Pūniu River Care.
We delivered it through te ao Māori, which is a Māori worldview perspective. I've used both the Western science around analyzing the catchment and looking at all the cultural interests within the catchment, which ended up being four marae. And from there speaking with each cultural group, each marae, and then putting a vision in place. And letting them know, yes, we want to do this work, but it's all going to be done through a Māori way of doing things. That involves a lot of cultural ceremonies, cultural practices. It involves understanding why you're doing things in a very deep way. And you start thinking about the life force of certain things – plants, birds, water, river – and also who you are as a person, your ancestors. You're delivering restoration in that way, and that makes the job more meaningful. And that strengthens you as a person, the more you understand these things. That's the crux of it all.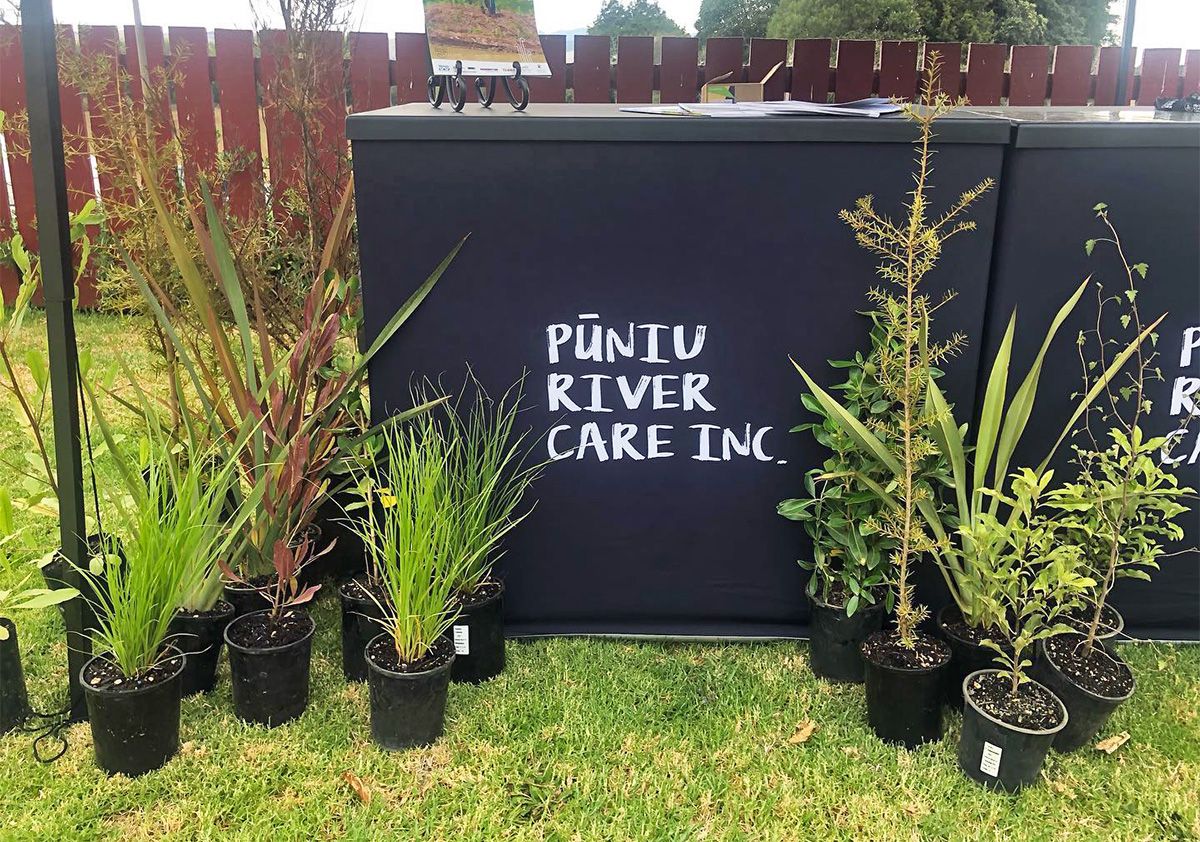 We initiated a satellite training course at the marae. That was an opportunity for 15 people to learn horticulture. That created a vibe in the community. When that course finished, we set up a nursery. We started growing plants, connected with some local farmers who purchased our plants, and we generated revenue, and were able to employ a couple of people part time. And then we were able to grow more plants, then to employ a couple other people. And then we did proposals for government contracts, and we won them, and that gave us a big boost to employ more people. At the moment, we're at 47 people employed. We're growing a lot of trees.
Our goal is to bring the river back to what it was in the '70s, from the last memories that people who are alive can picture it being. Planting trees is part of that process. It's the activity that provides employment, it's the activity that creates that educational journey with people that are involved. And it's scientifically proven that planting trees reduces erosion, which reduces the amount of sediment going into rivers.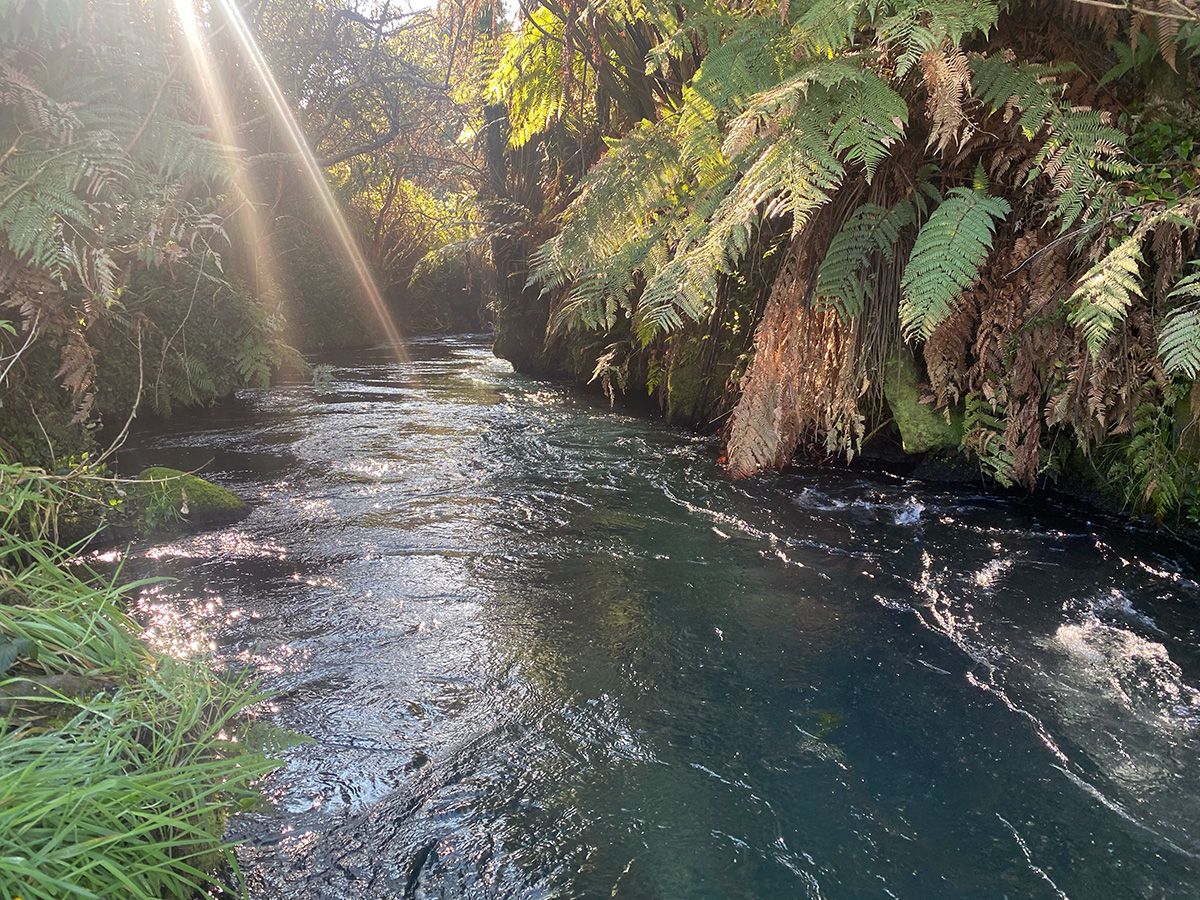 We'll go out into bush fragments where nature has survived. We will collect those seeds, we'll take them back to the marae, we'll process them. We'll catalog and store them, and then we'll germinate the seed when the time's right. Once that seedling is of a certain height, we'll pot it up and put that out on our nursery mats where it'll grow for about six to seven months. And then our site crews will go out and plant the tree.
We did a Pūniu river catchment plan that involved interviews with local people. We had an ecologist go through the catchment and identify the species of tree that would most likely have been there before farms. That's how we developed our species list. It's mostly native plants. We've got wetland varieties, we've got riparian and hillside varieties, some that like the dry, some for shade. We'll grow a tree based on its shape to shade out rivers, or we'll grow long-lived species. When we look at a site, we take into account whether it's wet or quite dry, and the purpose of the planting: If it's for birds, we'll grow a lot of plants that birds like.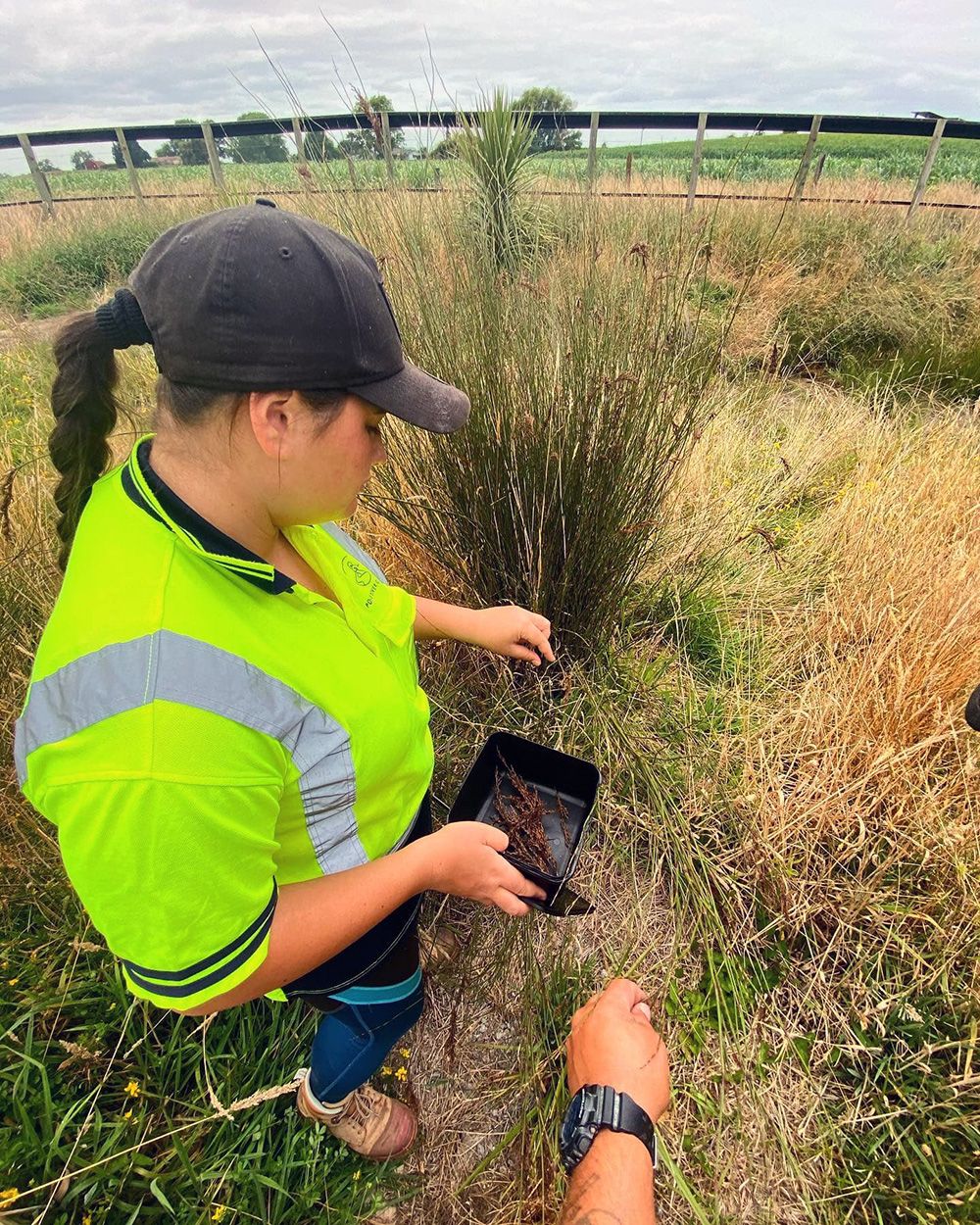 Our first planting we did, it's not that far from the marae, and we were just getting used to things. So we grew these mānuka and planted them along a stretch of river about a K long, this little stream, and we just left them in there – didn't go back, didn't maintain them. And man, they are massive. But now we always have a maintenance regime.  
Anyone can start a nursery and set up some contractors to plant trees. But it's the why. And it's relating the why to te ao Māori worldviews on how we continuously express who we are as people. This is another form of expressing who we are. It's expressing our rangatiratanga, our leadership. It's expressing our kaitiakitanga, our guardianship. It's expressing that we are connected to Papatūānuku, the Earth. And it's making that real.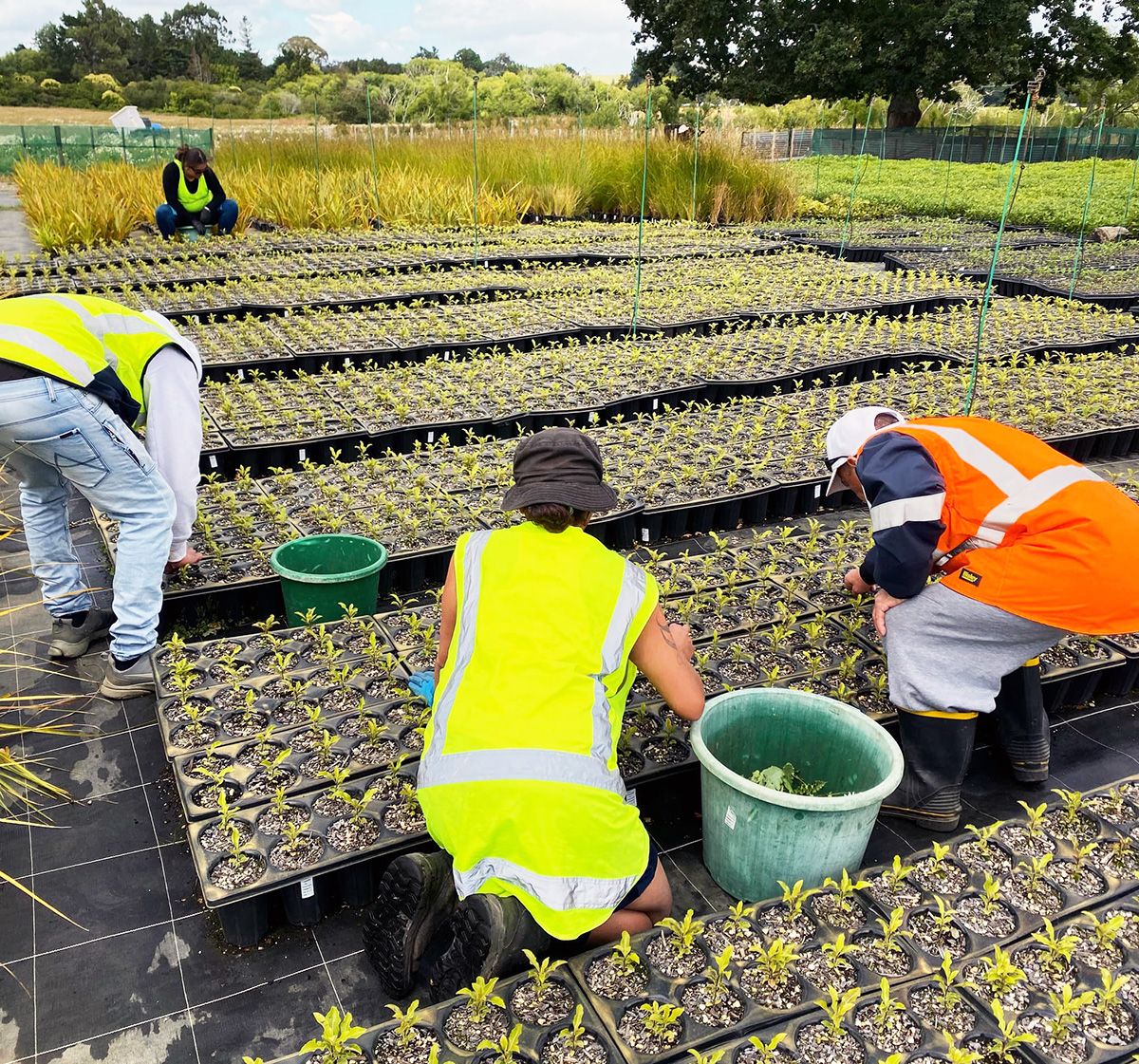 Have people around you that you can trust and that are wise, because wisdom overcomes opinions and views and personal ego. Wisdom comes mostly from older people that have learnt a lot. They can see past all the little things and they see the bigger picture. You've got to be confident in what you're doing. If you've got the support of people who are wise, then you're not going to go to people that don't get it.
I think why [our work has] resonated is because people know that people are the issue. Our vision has always been safe places, healthy water, healthy people. But in a sense, it needs to be safe places, healthy people, healthy water. Because until people are healed, until we are thinking more considerably about what we're doing, the water won't change.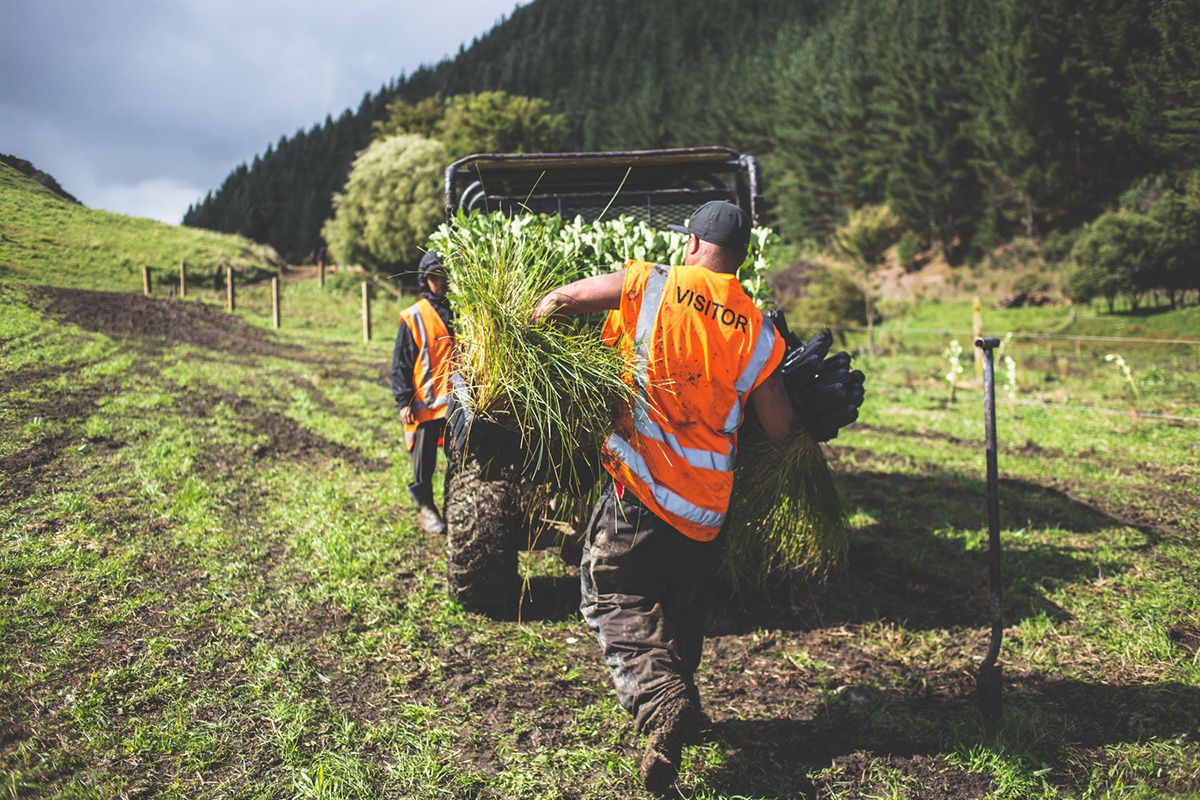 I knew that we can't rely on volunteers, because the job's too big. You can't pull people away from watching their kids play sport on a Saturday so they can plant trees. I don't think that's healthy for families, and it's not sustainable. The only way we can do this is if we turn it into a viable business where we can create employment. And doing that at a marae was massive. But now, nearly every marae in New Zealand wants to do it.
Just start. Just start small. [It's like] you're on one end of town, and you're trying to get to the other end of town. The other end of town is an organization like ours. Right at the start, you come to a set of lights. What you don't want to be doing is waiting for all the sets of lights through town to turn green before you move. You want to move when the first set of lights is green, and then you get to the next set. There's no way you can sit at the start and see a clear path through. But what you can do is go past that first set of lights, and then you'll find the next set."
This interview has been condensed and edited for clarity.