Newsletter
"Sowing a seed can make a magnitude of difference"
Our interview with Victoria Hillsdon of the UK's Venn Nurseries, plus a review of book Wilding and some recommended reads.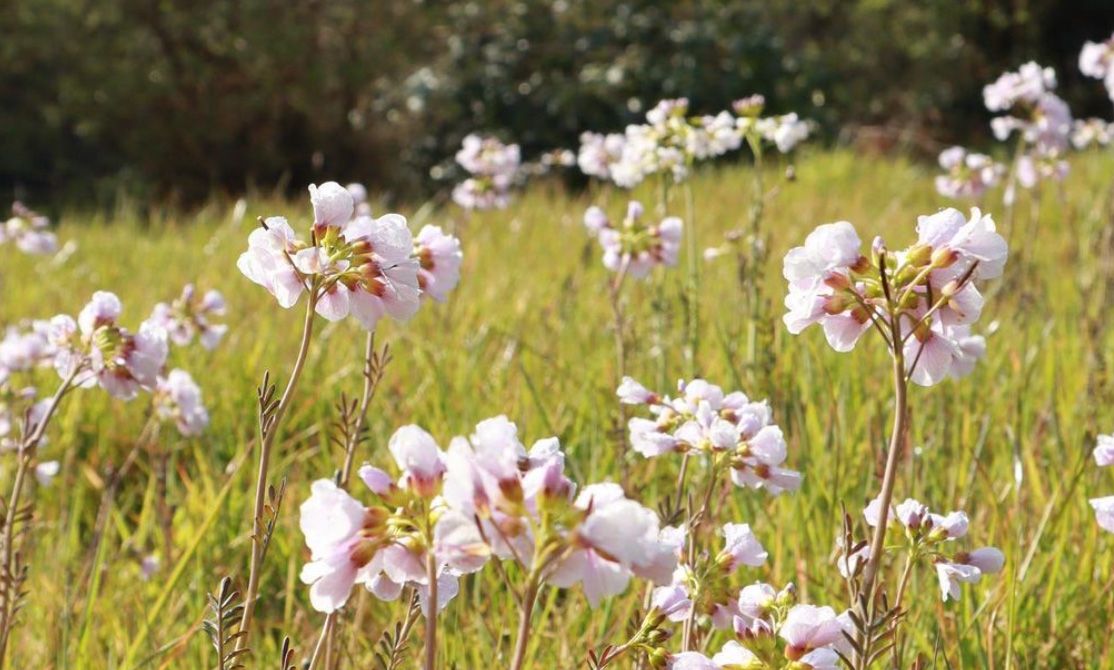 Native plants need our help
Here in Canada, we're coming into the Victoria Day long weekend. It's the unofficial start of summer, as well as the date when it's finally (for most of us) safe to plant gardens without fear of frost. We hear that yesterday, the lineup at one popular Toronto garden centre was "the exact length of that NYT piece on Sinead O'Connor."

Canadian garden centres, alas, far too often showcase well-known plant varieties, often imports from Europe and elsewhere, at the expense of local species. But we need more native plants and fewer invasives to support our local insects, birds and other wildlife. Kat wrote about this in a recent article in The Globe and Mail, which you might want to use as inspiration for your own home rewilding plans.

This is a problem in the UK, too, where many native plants that wildlife depend on are struggling or even no longer present at all. This month, we feature an interview with one woman who's aiming to change that. She's turned her passion for gardening into a thriving rewilding nursery and frankly, it's inspiring.

Thanks for reading, and let us know what you think of this month's issue. We'd love to hear from you.

Domini Clark and Kat Tancock, editors
---
How we're rewilding: Victoria Hillsdon, Venn Nurseries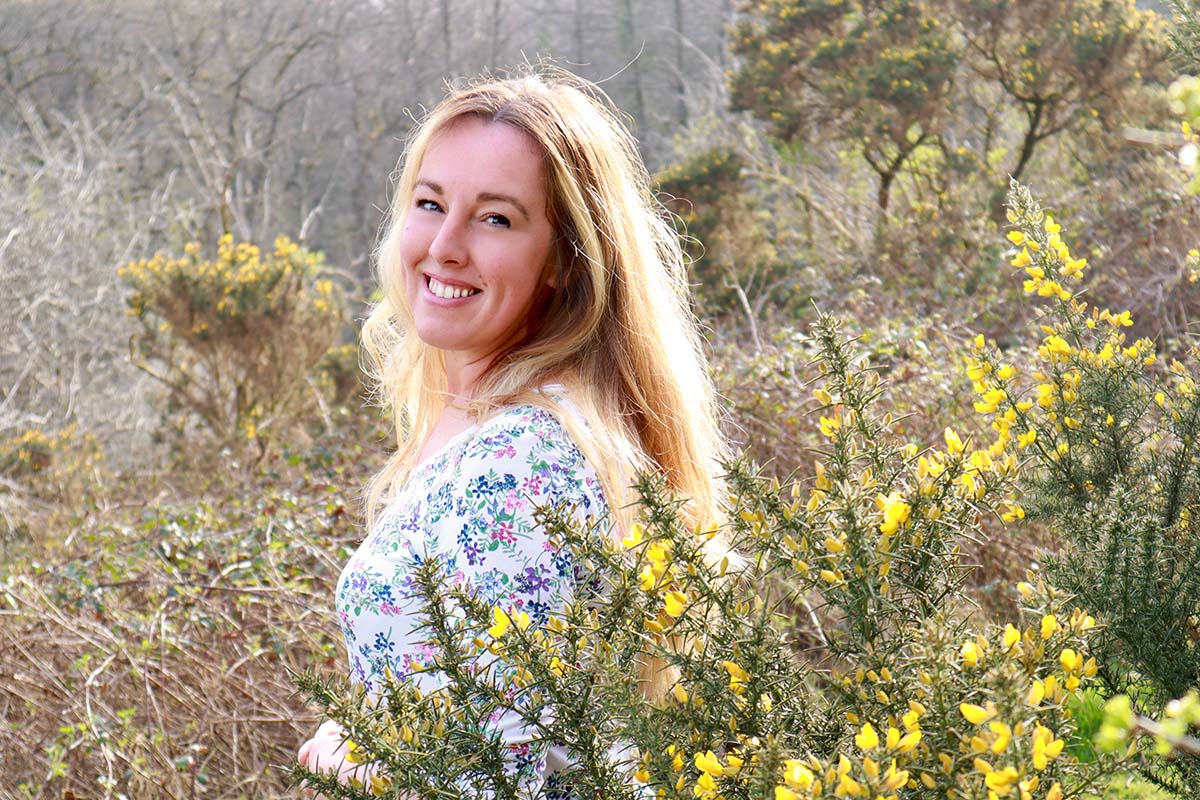 Some people have a signature dish. Victoria Hillsdon, founder of what just might be Britain's first dedicated rewilding nursery, has a signature plant.

Read more
---
"To live in a wilder world, we'll have to find a way to weave nature into our identities, until guarding against harms to the natural world is as innate as watching out for ourselves, our families or our communities. Only this kind of person can inhabit nature deeply enough to change our troubled relationship to non-human life, to observe carefully enough the changes we will continue to make, and to truly love the return of the wild as a formidable presence in our lives."

– J.B. MacKinnon, The Once and Future World
---
Recommended reads
It's likely that Isabella Tree's 2018 book Wilding was many people's introduction to rewilding itself. Her story of returning the 12th-century Knepp Estate in southern England back to nature after decades of farming was published to critical acclaim and much publicity. And while it is a well-written and compelling story, it must be noted that it is also extremely dense.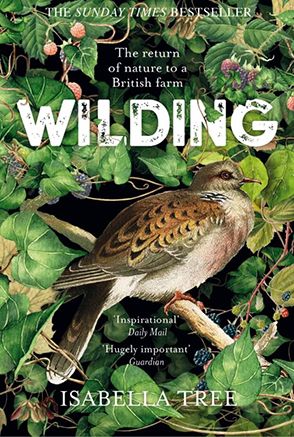 If you're seeking a nature-inspired beach-read equivalent this summer – a forest read? – put this one on the back burner. But if you are interested in the minutiae of rewilding 3,500 acres in West Sussex over nearly two decades (and if you're reading this newsletter then I suspect you are), by all means, dive in – if you haven't already. You will learn about the wonders of oak trees, the lives of dung beetles and a feisty Exmoor pony named Duncan. And it is a good reminder of the end game, and how to get there. As Tree writes: "Rewilding – giving nature the space and opportunity to express itself – is largely a leap of faith. It involves surrendering all preconceptions, and simply sitting back and observing what happens."

We encourage you to borrow Wilding from your local library or purchase from an independent bookstore.
---
Elsewhere in rewilding
Wetlands and marshes are hugely important ecosystems both for wildlife and for carbon capture. While many have been drained, this CBC piece explains how in some cases, restoration is a simple matter. "If we open up those dikes, tidal water starts to come in and very quickly deposits all that Bay of Fundy mud."

In this article for Afar, writer Emma John reports on rewilding in Australia, where "an army of organizations and individuals is aiming to reverse the destructive trajectory of the past 150 years of Australia's history, to restore ecosystems as they used to function before colonization."

The tragedy of the commons is one of those depressing truisms we all learn about in school. But in this essay for Aeon, writer Michelle Nijhuis argues that the theory had been proven wrong before it was even published – and that community-based conservation has huge potential for both conserving and utilizing natural resources.

In a beautiful piece for Hakai, writer 'Cúagilákv (Jess Housty) shares the history of reciprocity between salmon, salmonberries and people in her ancestral community on the coast of what is now British Columbia.

And here in Toronto, where predatory birds are among the wild animals who have found a niche to live in, two tower-dwelling falcon chicks have recently hatched. There's a contest going to give them names in time for their official banding on May 25.
---
Rewilding team loves
🍕 Domini is enjoying cooking outdoors with her new wood-fired Ooni pizza oven, fuelled by 100% biodegradable byproduct sawdust hardwood pellets. If you want to try making your own Neapolitan-style pies, she highly recommends these dough and sauce recipes.

🦉 Kat recently took a rag rug class with Australian artist Ilka White, and she's been steadily working away on her project. She's got her eye (ear?) on this new podcast about bringing back birds to listen to while she weaves.
---
❤️ Enjoy this newsletter?‌‌‌‌
Send to a friend and let them know that they can subscribe, too.‌‌‌‌
Share your expertise: Do you know a project, person or story we should feature? Let us know.‌‌‌‌
Just want to say hello? Click that reply button and let us know what you think – and what else you'd like to see. We'd love to hear from you.