Art
The theatre group turning environmental grief into hope – and change
For B.C.'s The Only Animal, all the world's a stage – and we need to act together to create the future we want.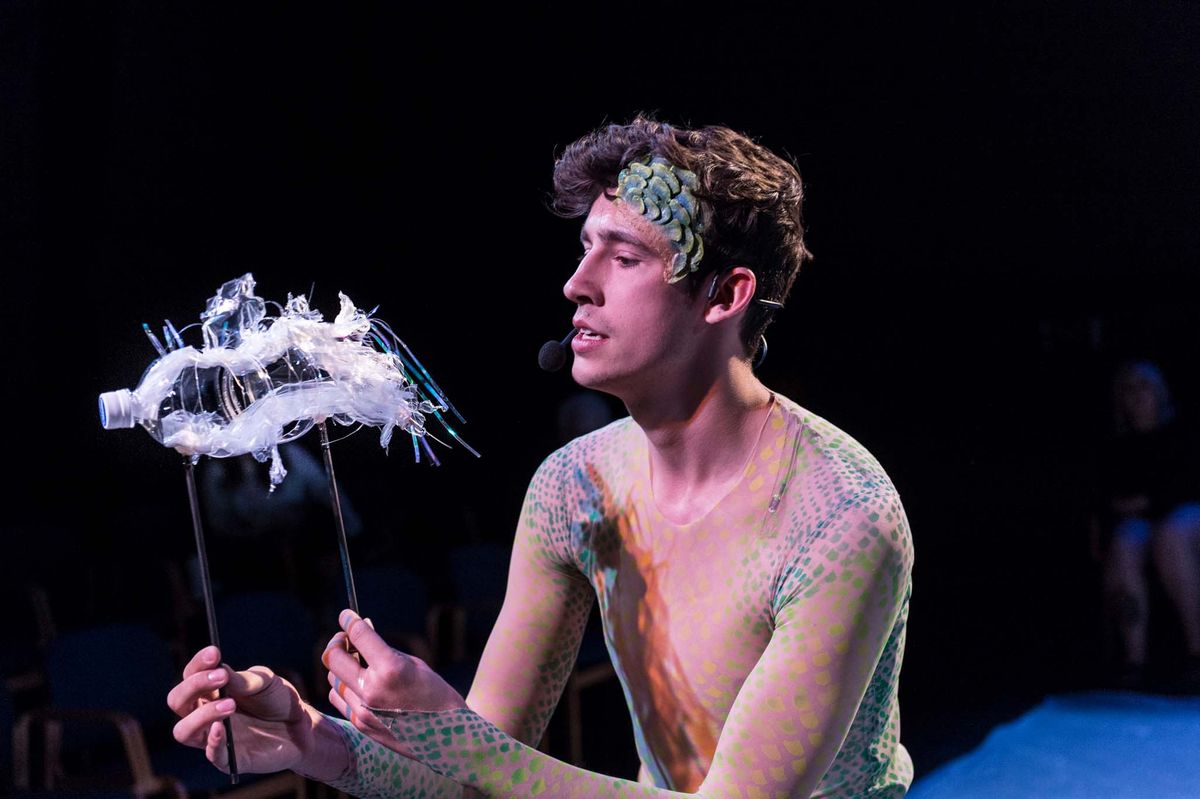 It was the warmest winter in 126 years, which didn't bode well for Canada's first theatre made of snow and ice – about 20 truckloads of it, in fact. NiX, an immersive show by theatre group The Only Animal, was set to open in Whistler, B.C., as part of the Culture Olympiad for the 2010 Winter Games. Tech week was in full swing and lighting levels were being tweaked. But when Kendra Fanconi, The Only Animal's artistic director, stepped outside for a moment, she noticed something strange at her feet.
"Where there should have been four feet of snow, there was grass," she recalls. The theatre was melting.
Until then, Fanconi had always viewed climate change as part of the future. In that moment, she understood it was part of her present. Today, The Only Animal traces its focus on the natural world back to NiX. The theatre group, one of the winners of the Rewilding Arts Prize presented by Rewilding Magazine and the David Suzuki Foundation, works with a "brigade" of 100 artists to produce site-specific shows that explore solutions to the environmental crisis. Its stage is the natural world: water, sand, snow, ice, trees. So far it has produced 30 shows, winning several awards along the way.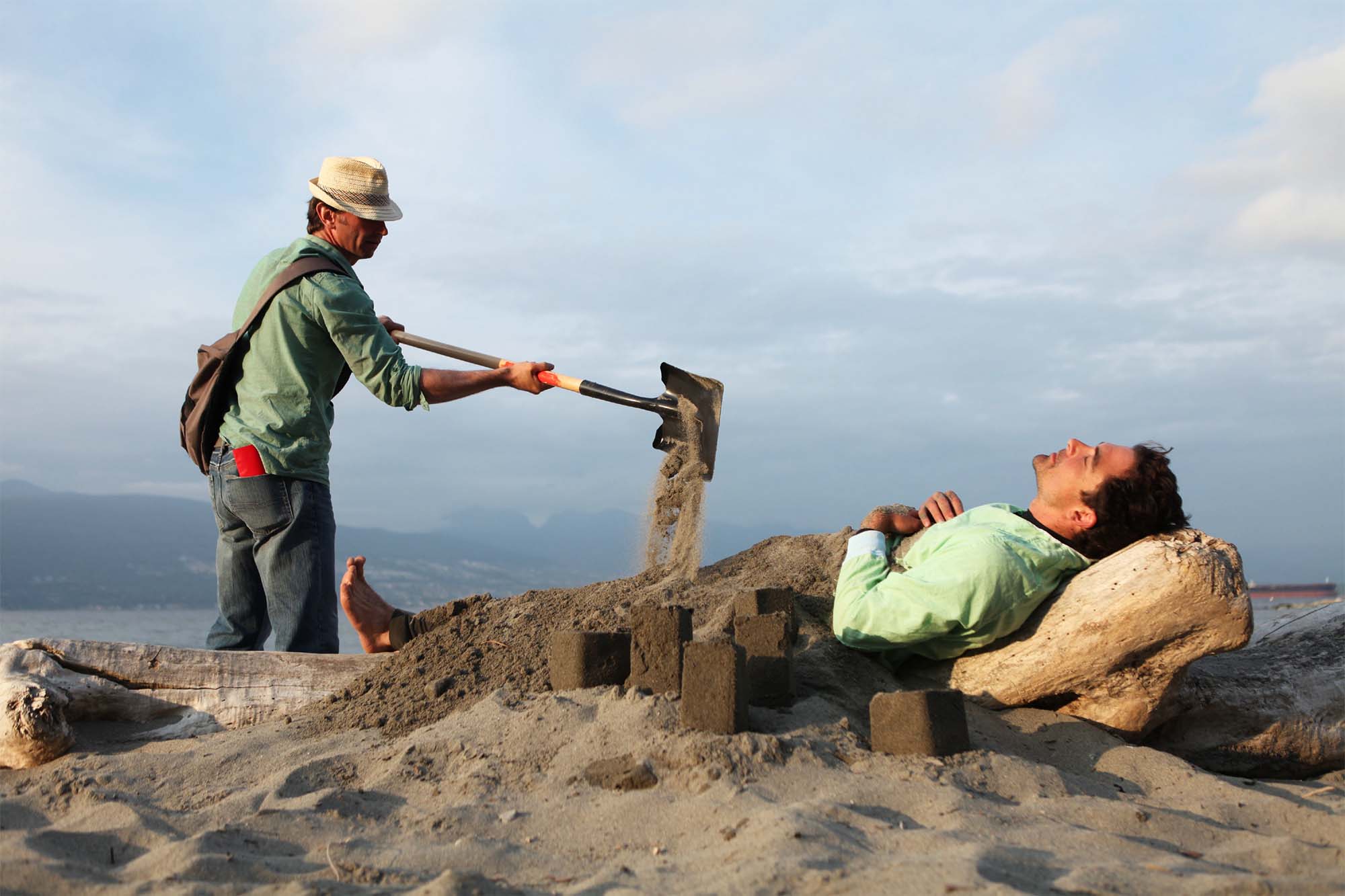 Fanconi believes that, as far as the climate crisis goes, we have all the solutions we need – it is political will and human action that are lacking. "Our audiences are often experiencing climate anxiety and climate grief in a way that's freezing them up," she says.
That's where The Only Animal comes in. Through theatre, it can help audiences overwhelmed with fear get ready to make change.
One example is the art the group created to urge protection of old-growth trees in southern British Columbia, where Fanconi is based.
Several summers ago, to contribute to conservation efforts in the face of logging activity on B.C.'s southern Sunshine Coast, The Only Animal staged Tinkers, an original adaptation of Paul Harding's Pulitzer Prize–winning novel of the same name. The book, which its publisher describes as "an elegiac meditation on love, loss, and the fierce beauty of nature," is a layered, looping narrative grounded in an elderly New Englander's deathbed preoccupation with the life of his tinker father. To bring the story to life among the trees of B.C.'s Crystal Creek, actors crawled on the forest floor, waded into the water and delivered lines to the background noise of birdsong.
But one show "wasn't enough to activate our community," Fanconi says, so The Only Animal created six more in the threatened forest, inviting 3,000 attendees from the community of 10,000 to fall in love with their surroundings. "What we love, we will protect."
In the years since, she has witnessed a shift in the community, as conversations between loggers and conservation advocates have deepened.
As The Only Animal creates these immersive shows, it reaches out to experts and community members. Fanconi emphasizes their work with Indigenous knowledge holders in particular.
For example, in August 2020, The Only Animal brought 20 artists up to the Dakota Bear Sanctuary, a high-elevation yellow cedar forest on the Sunshine Coast. These ancient evergreens, located on on Sḵwx̱wú7mesh land, are worth tens of thousands of dollars on the market, so logging had threatened the area for at least a decade.
At the sanctuary, Sḵwx̱wú7mesh elder Dennis Joseph shared stories with the artists, immersing them in the history and relationships of the place. Fanconi recalls one in particular: Thousands of years ago, he told them, when these giant cedars were harvested for strips of bark, the trees formed scars. Over hundreds of years, those scars grew into openings that bears then used as dens. Humans had taken material from nature to create culture, and left a habitat behind in what Fanconi describes as an "interspecies collaboration of the highest order."
Eleven works, part of a series called Bear With Me, came out of the artists' time in the forest. They included poetry, a music video, bus-shelter advertisements and a film about Joseph's visit to the sanctuary. By March 2021, the Sḵwx̱wú7mesh Nation announced that Dakota Bear Sanctuary had been taken off the cutblock list, which outlines specific areas authorized for tree harvesting. The sanctuary is now protected in perpetuity.
"Often, we perceive the world like humans against nature," Fanconi says. But she believes that's not the only way of looking at things.
The Only Animal's work begins from a place of possibility and imagination. Take one of its upcoming shows – set to open in 3022 – called The Thousand Year Theatre. On a clearcut on a B.C. mountain, a place that Fanconi describes as "desolate," the group planted a "set" made from native forest species that will take a millennium to mature. Fanconi hopes that as many generations of audiences take part in Thousand Year Theatre performances, their relationships with land and time will shift.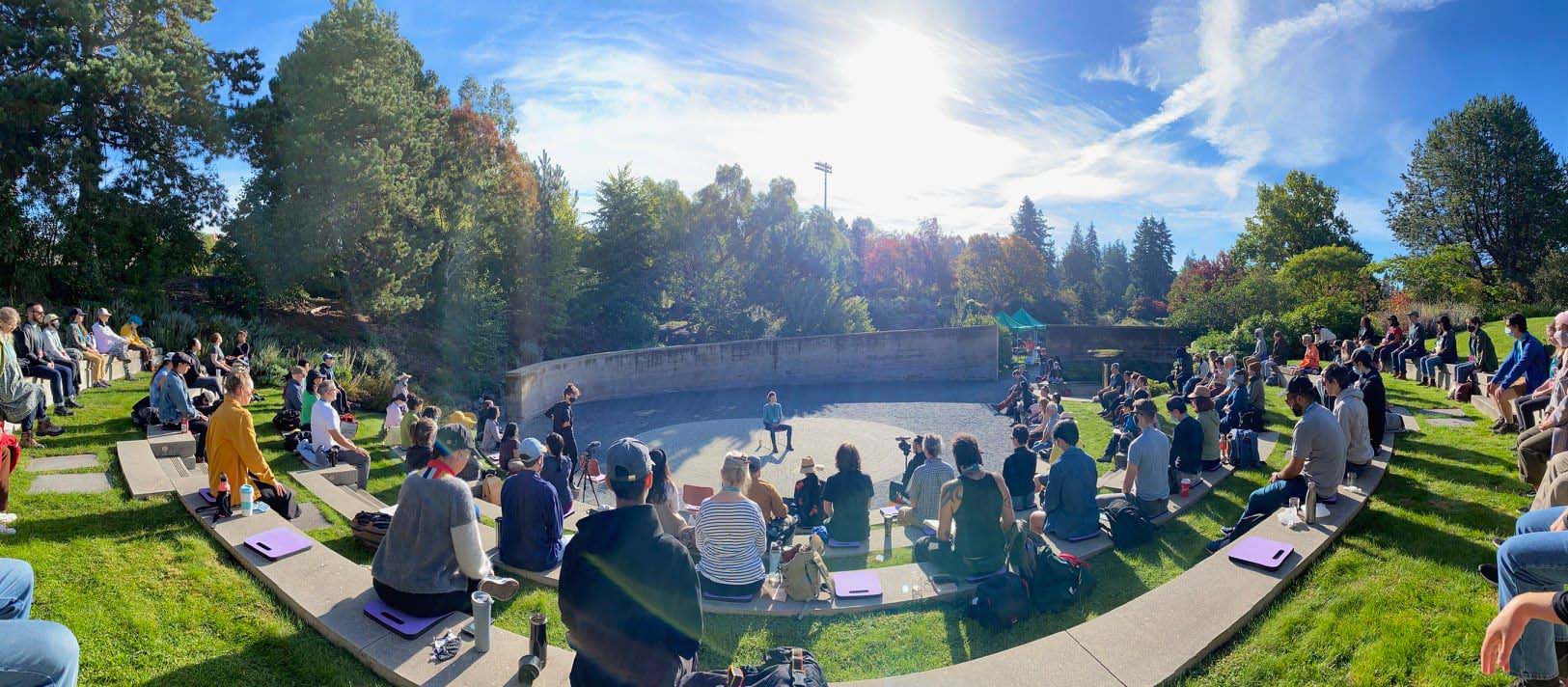 "What does it mean to believe 1,000 years in the future right now, with the climate scenarios that we have?" Fanconi asks. "Can I imagine the people who will live on the land where I now live and travel up the mountain six kilometres to that theatre?"
The project, in that sense, is an invitation to believe in the future at a time when that can feel increasingly difficult.
And although the act of storytelling exists in a finite moment – "theatre is inherently ephemeral," Fanconi says – it can have a lingering impact. The Only Animal's audiences tell her that they continue to think about shows years after the fact, especially while revisiting the site of a performance.
The group's Sticks and Stones, for example, was a puppet show given at Mt. Elphinstone Park in Gibsons, B.C. The puppets were made of materials collected from the floor of the coastal rainforest: mosses, branches, leaves. Later, audience members would tell Fanconi that they pictured the show in their mind's eye while hiking through the area.
To Fanconi, this is how The Only Animal's work changes people's relationships with place. "Maybe you remember the first time that you fell in love," Fanconi says. "These things cut through time."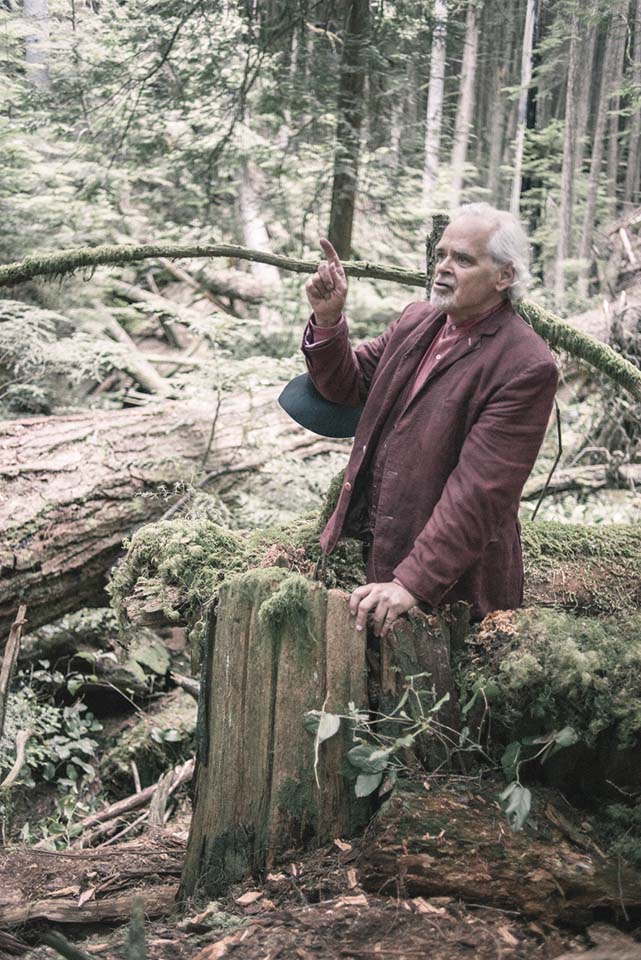 The theatre group's theory of change is based on the "3.5 percent rule," which comes from Harvard political scientist Erica Chenoweth's research on several hundred nonviolent protests that took place between 1990 and 2006. In 2013, she coined the concept to argue that if 3.5 percent of a country's population mobilizes, they can bring about genuine change: They can topple dictators, cause regime collapse and shift national policy. And, Chenoweth told The Atlantic, compared with violent action, nonviolent protest draws broader, more diverse support, making it a more successful means of constraining a government's options and getting it to pay attention.
The population of Canada currently sits at around 39 million, so 3.5 percent equals about 1.3 million. "Those people are in our audiences," Fanconi says. "Those people are going to festivals with us. They're listening to music; they're going to plays; they're seeing dance; they're going to museums. Artists can be a part of that change."
---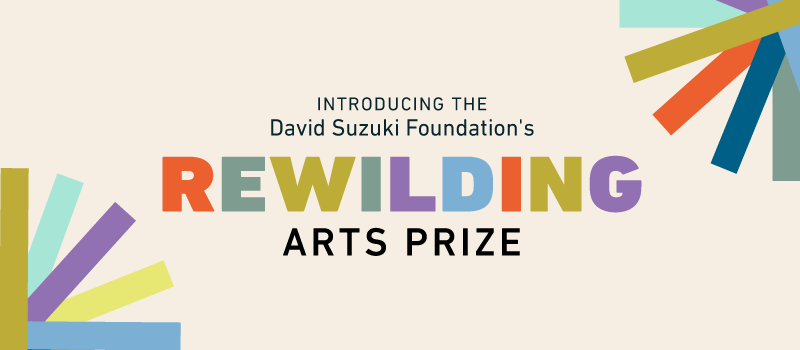 This article is part of a series on rewilding and the arts as part of the David Suzuki Foundation's inaugural Rewilding Arts Prize. Read more about the prize and the winners here: