Ideas
Rewilding Ukraine has restored thousands of hectares of wetlands. Now, they need our help
Team members are used to protecting the land – but that has taken on new meaning. The supplies they need now include telescopes and night-vision visors to watch for troops.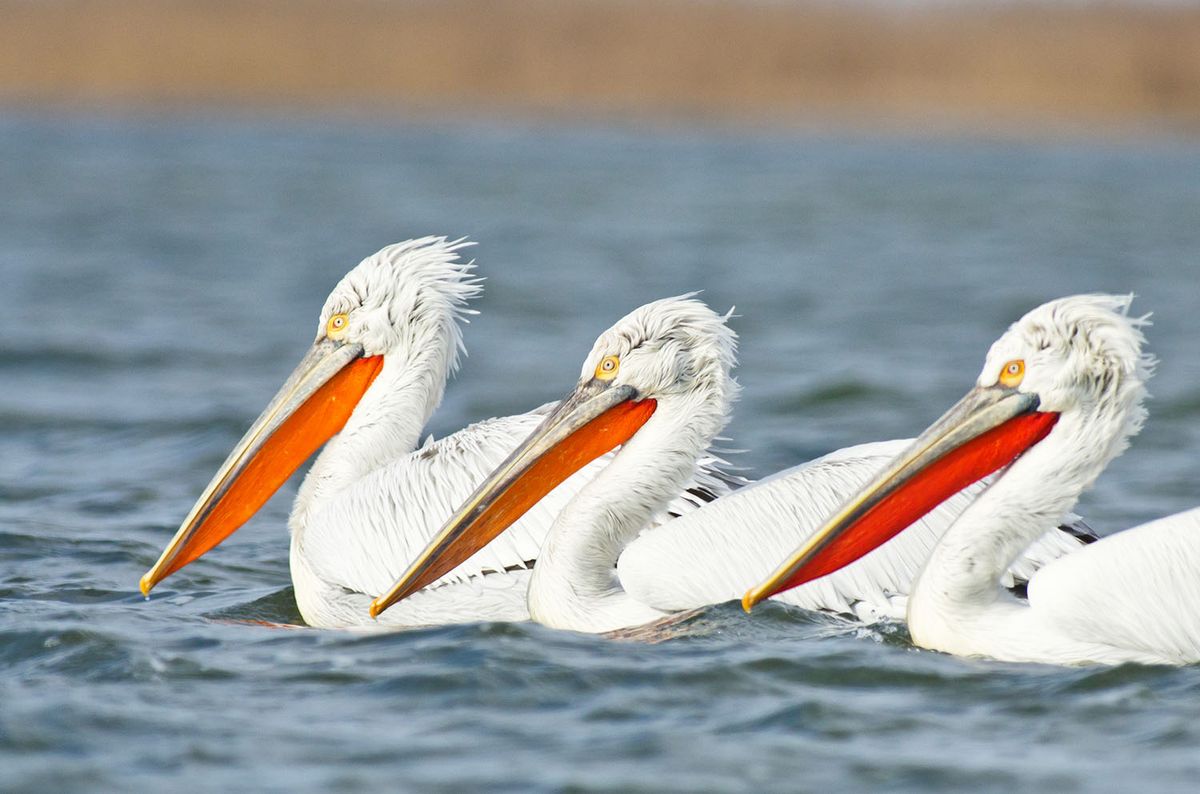 The email from Rewilding Europe came on Wednesday. Along with positive updates on griffon vultures in Italy and fallow deer in Bulgaria, there was an urgent appeal for help: an update on their partner Rewilding Ukraine, and a call for donations to support them in their new reality. Some of the team members and their families have moved to Romania, but others have stayed behind in Ukraine.
We wanted to know more: What is the status of Rewilding Ukraine's projects, how are staff participating in national defence, and what will these funds be used for? They emailed us this reply, which has been lightly edited.
What projects has Rewilding Ukraine been working on, and for how long?
We are actively working on rewilding the Danube Delta since 2017. The main activities we were working on when the war broke out were:
Large-scale landscape restoration of the Danube Delta wetlands and steppe area, supported by the Endangered Landscapes Programme. We are bringing back keystone species, like kulan, red deer, fallow deer, steppe marmots and eagle owl, who all play an important role in a well-functioning ecosystem. We also brought water buffalo and Konik horses to the area to restore the process of natural grazing, critical in many European ecosystems.  
The protection of Dalmatian pelican, a flagship species for healthy wetlands. The global population of the species has suffered a dramatic decline over recent decades. Together with partners from Greece, Bulgaria and Romania we are doing research to support better protection and restore their habitats.
Working closely with WWF to further upscale wetland restoration, remove dams and increase awareness of the need for healthy wetlands.
What is the significance of this work from an ecological standpoint?
Europe and its people face a wide range of challenges, including biodiversity decline, rising global temperatures and declining opportunities for rural economies. Applied at scale, rewilding can help to address these challenges simultaneously. Recovering nature to full health and functionality can mitigate scale and impact of global warming, enhance biodiversity, and create new sources of sustainable revenue for communities. Rewilding also helps nature to deliver a range of other benefits that are essential to human existence, such as clean air, fertile soil, good health, well-being and resilience to disease. And it is available as a cost-effective, proven solution, right now.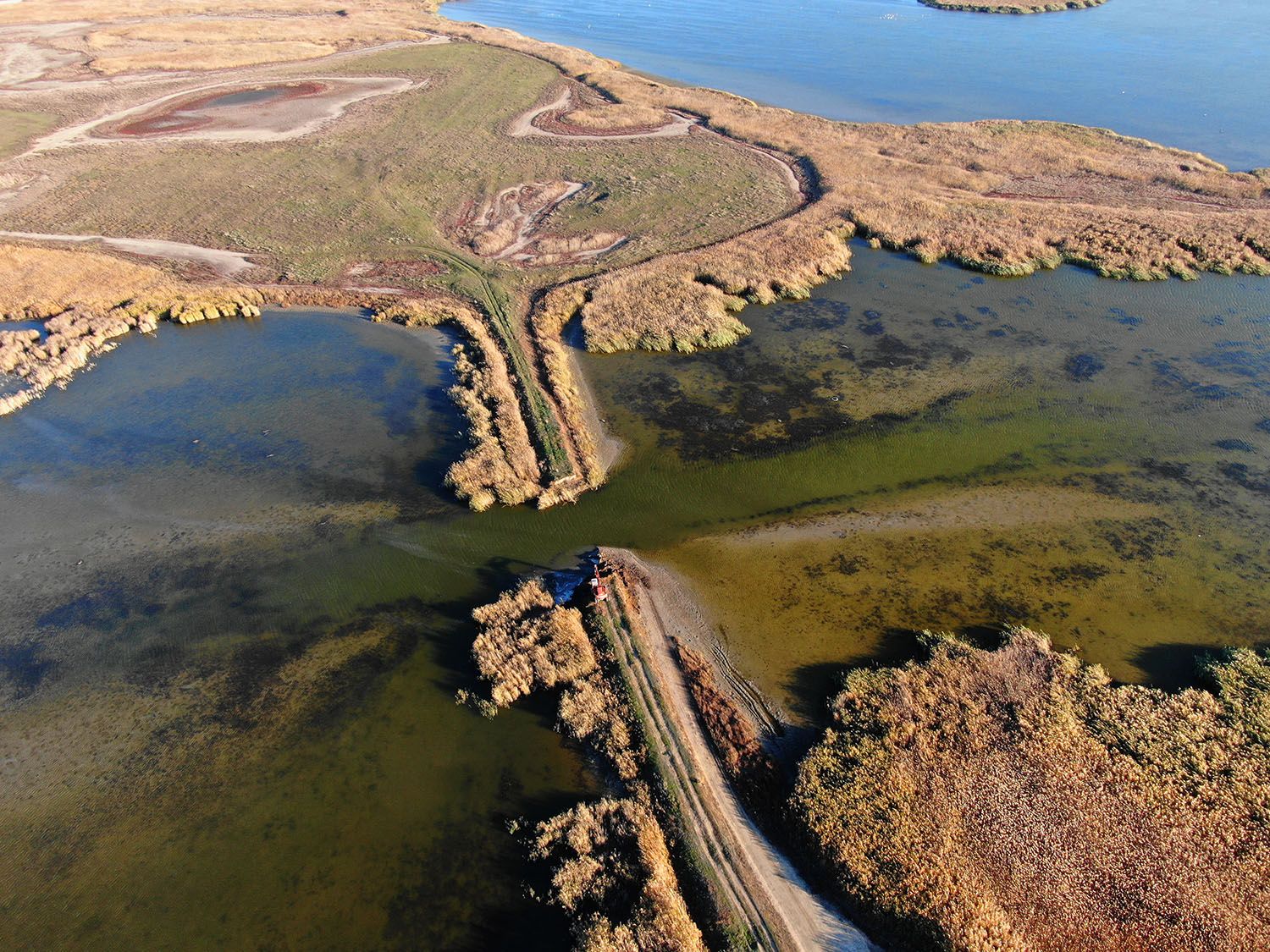 The Rewilding Ukraine team focuses on nature recovery at large scale in the Danube Delta, working together with many different partners, ranging from civil society, landowners, businesses, local fishermen and public authorities. Strong conservation results and tangible benefits to people are the foundations to forge a long-term commitment for further recovery of the Danube Delta. And we have been achieving a lot. We have physically restored thousands of hectares of wetlands, improved access to better water quality for more than 50,000 people.
Our reintroduction programs are strong: Kulans roam the steppes of the Danube Delta in Ukraine for the first time in 200 years, water buffalo, Konik horses all thrive in the areas where we have released them. Despite the war, we are still trying to track their movements. It gives us some moments of inspiration in these grim times. And we work across the Danube to deliver aid to people whom we are working with and and who live in our rewilding landscape. The relationships we built in the region are one of the most valuable outcomes of all the rewilding work we have done so far.
How many staff are involved, and where are they located?
Our office is located in Odessa with the staff of six people in total. And most of our work was done with crucial partners, like the Danube Biosphere Reserve, Borodino community, Izmail water authority, Izmail Forestry and many others.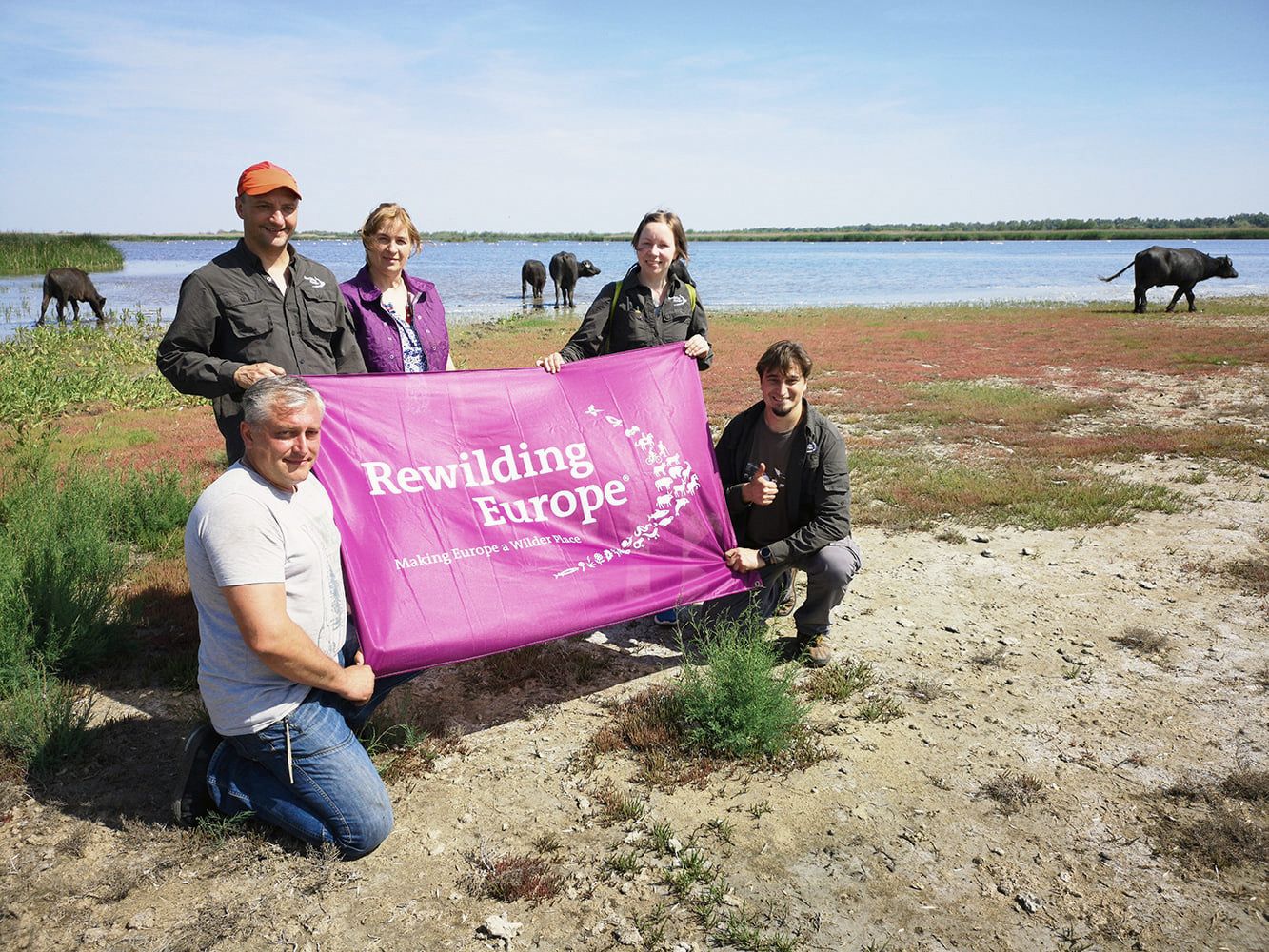 What work are remaining staff continuing to do?
All our people are mobilized in volunteering to provide aid and help to the Ukrainian army and civil defence. None of us have had any previous military experience. People who tried to apply for the civil defence service were not mobilized so far. Those who are in Romania are now collecting the needs of our partners in Ukraine and organizing delivery of necessities to our partners and the local communities in the area. Those in Ukraine are collecting the needs, organizing aids and prepare for defending their settlements.
How will the funds raised be administered, and what kinds of things will they be used for?
The fundraising is co-ordinated at a central level by Rewilding Europe, who will ensure correct administration, financial reporting and that the donations are being spent in the best way. The first needs are medicines, food, clothes, sleeping bags and torches for people in the area. We also want to support our conservation partners, which we have been working so closely with to restore the wetlands and steppes. Some of them – like the Danube Biosphere Reserve and Tuzly Lagoons National Nature Park – are working closely together with border forces these days and are requesting petrol, telescopes and night visors to be able to report about troops landing in their territories. We try to help them in these difficult times with the supply of needed equipment as well.
Visit Rewilding Europe to find out more about how you can help them support Ukraine.
Main image: Sebastian Bugariu / Pelican way of LIFE