Tree planting
Can a community nursery save this South African cedar?
The Clanwilliam cedar is critically endangered. But a new partnership is trying to turn things around – and build a stronger community in the process.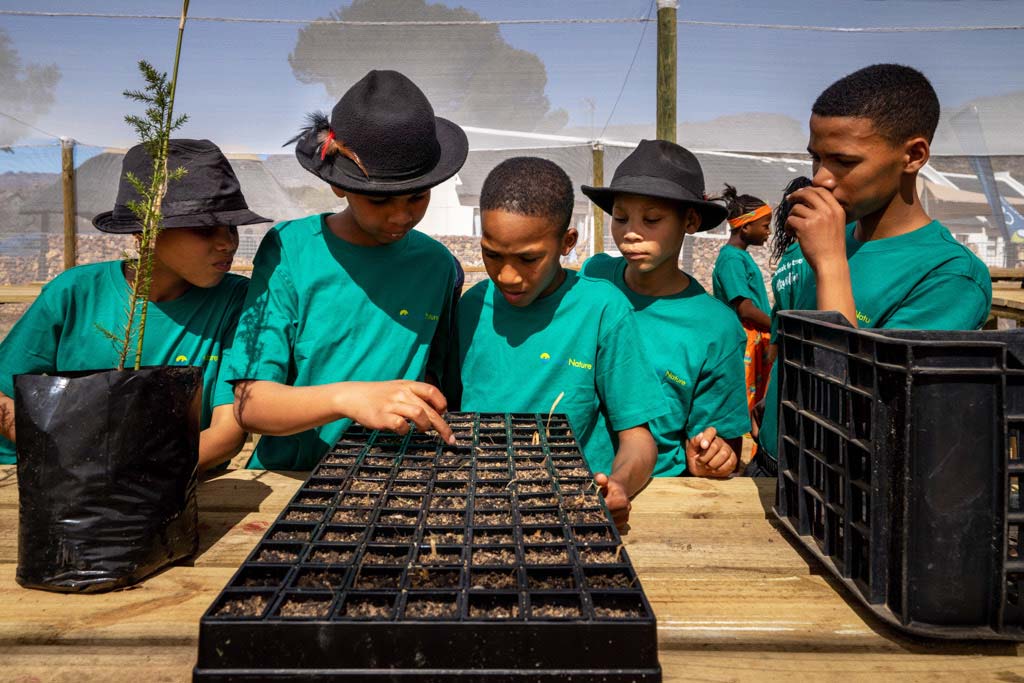 Drive two hours north from Cape Town, South Africa's second-largest city, and you'll come to Cederberg, a mountainous region known for its natural beauty and San rock art. Cederberg is named for the Clanwilliam cedar (Widdringtonia wallichii, aka Widdringtonia cedarbergensis), an iconic conifer that thrives in the area's rugged sandstone topography, and home to animals such as baboons, leopards and the small antelope known as klipspringers.
But while you have a good chance of spotting wildlife in the area, coming across a healthy population of the cedars is another matter entirely. The endemic tree species is now designated as critically endangered, a product of unchecked logging for telephone poles and to supply the fine carpentry industry.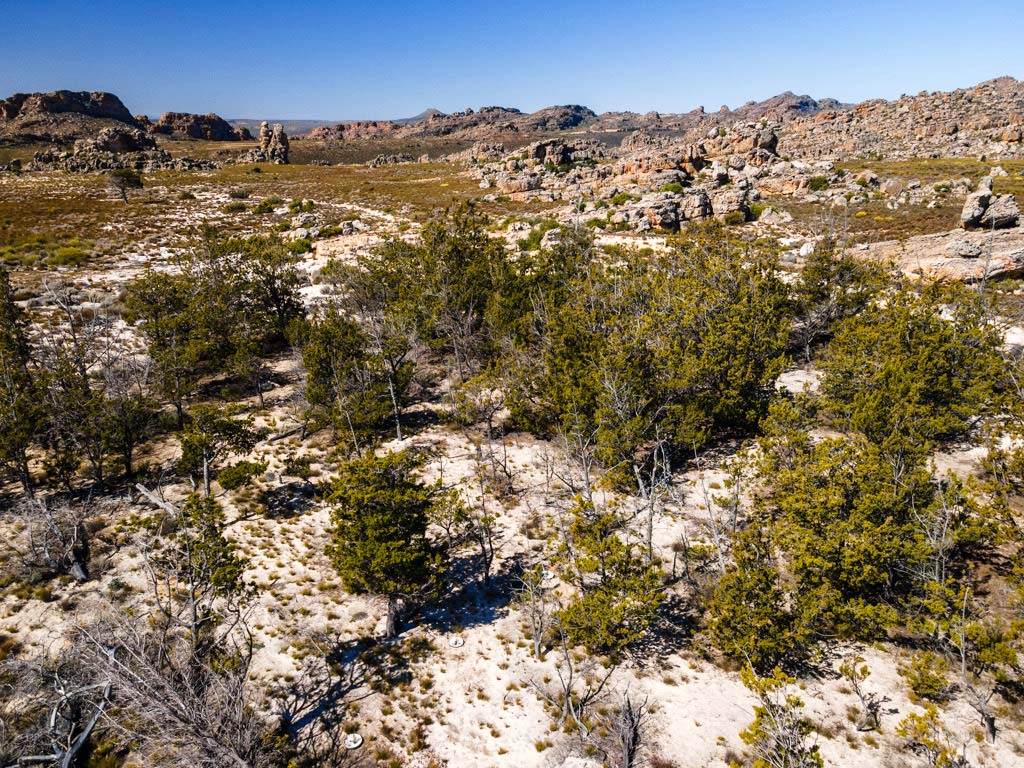 "This strong, fragrant timber tree was extensively harvested between the early 1800s and 1967," says Jacklyn Farmer, conservation services officer at government agency CapeNature. While removing the cedars is no longer permitted and they do have the ability to regenerate on their own, they're struggling due to the effects of climate change, among them warmer temperatures, more frequent fires and less rainfall, she explains. "Fire is devastating to these trees as they do not resprout after being burned, but rather die."
As for lower rainfall, it reduces the number of seeds that germinate naturally, as well as the survival of seedlings – even after you take into account that the cedar reaches seed-bearing maturity only when it is 20 to 30 years old. It's this slow growth that makes it especially upsetting when young trees are destroyed, as happened in 2013 during a devastating fire that wiped out all cedars planted in 2003. "These trees were only 10 years old, which means they had not reached seed-bearing maturity," recalls Farmer with sorrow.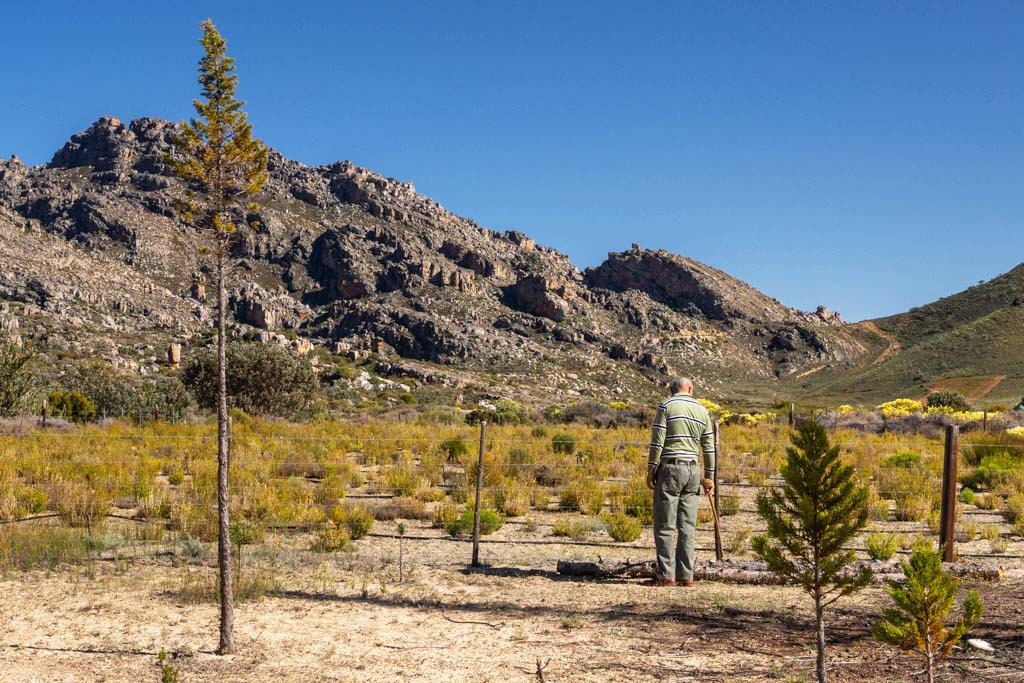 Despite the hardships that the cedar has suffered, today there is additional hope thanks to a new community-centred alliance working to rewild these cedar forests. The Heuningvlei Cedar Seedling Nursery, a new community initiative in the Cederberg town of Heuningvlei, has come together with CapeNature to give the Clanwilliam cedar a new lease on life. Their goal is simple: to grow hundreds of saplings for an annual Cedar Tree Planting Event that will engage local communities, including schoolchildren and volunteers, in helping to reforest their region. During the first event, held in July 2022, participants planted and tagged 250 cedars that will be monitored to help track the program's success.
Funding to establish the nursery came in part from well-known global cosmetics brand The Body Shop, as part of a bioprospecting permit agreement that allows the company to take samples of the trees' natural scent to help it formulate an artificial fragrance to be used in its lotions, perfumes and other products. Seedlings are provided by conservation non-profit Just Trees and will be germinated in the nursery by local community members, then sold to CapeNature during planting season in September.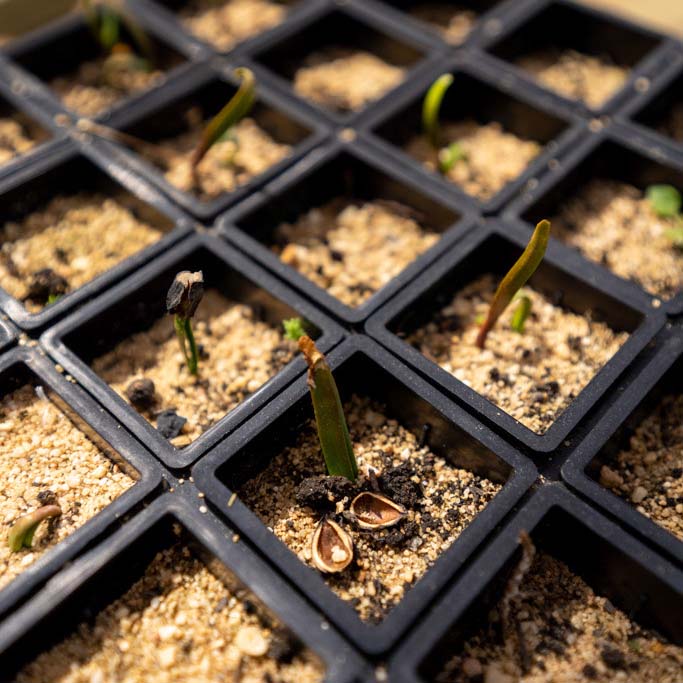 This community in particular is small – only about two dozen families live in Heuningvlei – and their livelihoods revolve chiefly around small-scale bean and potato farming, drying fruit and growing the famous Rooibos tea. For these families, the cedar is important for more than just its beauty and its potential for income. "The cones of the cedar have traditionally been used to cure infections as well as stomach cramps," Farmer says.
And while the trees face a lot of challenges, they are well adapted to this dry region and should be able to thrive, if given a chance. "The cedar doesn't need a lot of water and is adapted to the higher altitudes," says Farmer.
The project is part of CapeNature's efforts to integrate conservation with all other aspects of building a strong, healthy community. It's this cooperation between people, businesses and nonprofits that is key to successful rewilding and preventing species from going extinct. "The livelihoods of this community are supported through the long-term management of the cedar seedling nursery," says Farmer. "We do not put conservation separate anymore. We connect the social, environmental and economic benefits of nature with communities."