People
How we're rewilding: Jacob Murray, Topsy Farms
How do you launch a rewilding project on a small Canadian farm? It takes community support, inspiration from Attenborough — and local gym rats ready for true functional fitness.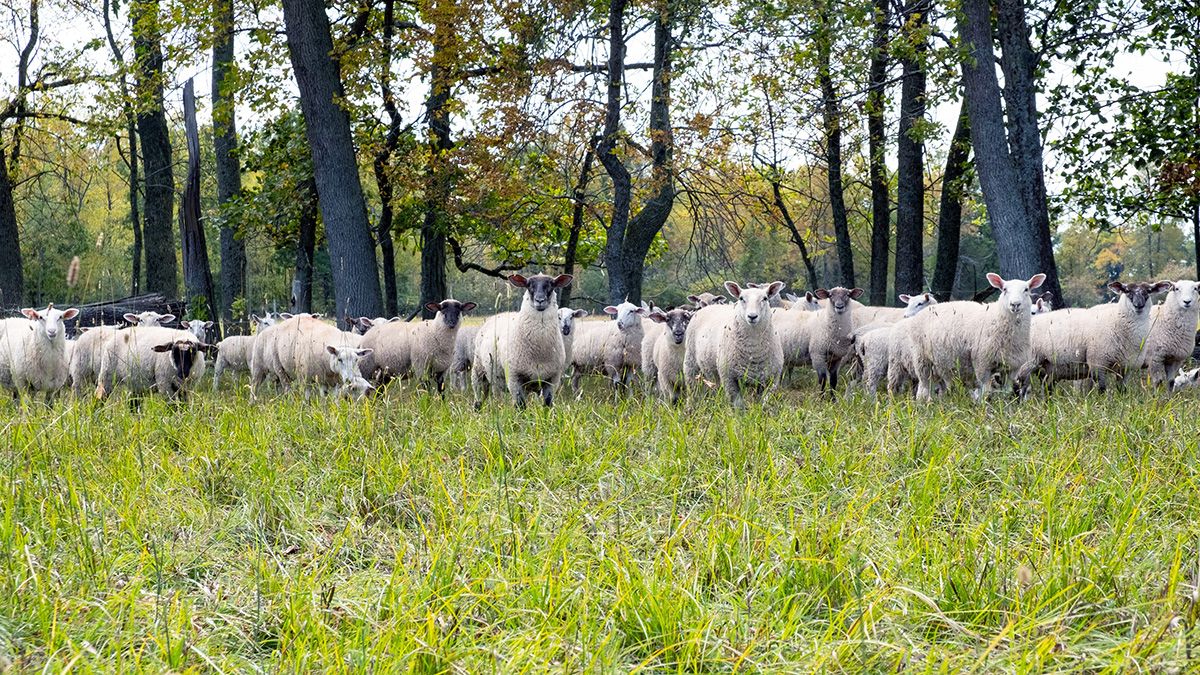 Founded in the early '70s by hippies who abandoned their dream of building a geodesic dome in favour of raising livestock, Topsy Farms has become known mainly for its sheep, its permaculture practices and its extended community. Set on the west end of Amherst Island in the northeast corner of Lake Ontario, about 250 kilometres east of Toronto, Topsy sells a wide range of products made of wool: yarn, woven blankets, sheepskins, even pellets of raw "belly wool" to fertilize your garden. (They're nitrogen-rich and help the soil retain water for longer.)
The farm has also – in the "before times," at least – gained a reputation for its agritourism and community events: think live music, natural dyeing workshops and guided forest bathing. After lockdown hit in March 2020, forcing the gradual cancellation of a full year's schedule of activities, the Topsy Farms team "focused that anxious energy" into building victory gardens for their neighbours. Now, in 2021, the goal is habitat: rewilding parts of the farm to protect the soil and leave more space for nature to thrive, by means of newly planted hedgerows and an 1,800-square-metre strip of permaculture forest.
Here, Topsy's Jacob Murray shares his plans for summer and beyond:
"The genesis of the farm, and the philosophy of the place, has always been to live in harmony with the land, with the animals and with each other.
We are fortunate in that the farm did have a lot of buffer strips and shelters between fields. A lot of the trees still exist, but the sheep have eaten away at the lower branches, so the wind whistles in. Planting new shrubs and hedgerows will help the sheep by giving them protection. It'll help the grass by keeping more calories in the plant. And it will give more space to the bees and all those little creatures like the bobolink that are really starting to be at risk.
Essentially, we're looking to do a 300-metre by six-metre permaculture forest, all mixed berries and native-to-Ontario species, and three-by-100 metres of European-style hedgerow, in partnership with The Hedgerow Co.
The permaculture forest, we're just going to let that be. The sheep aren't allowed in. We're going to pull some old rotten logs out of the forest and inject fungus spores, get some nice mycelium in there, and do some ground cover with wild strawberries and the like. And mulch with hay and manure.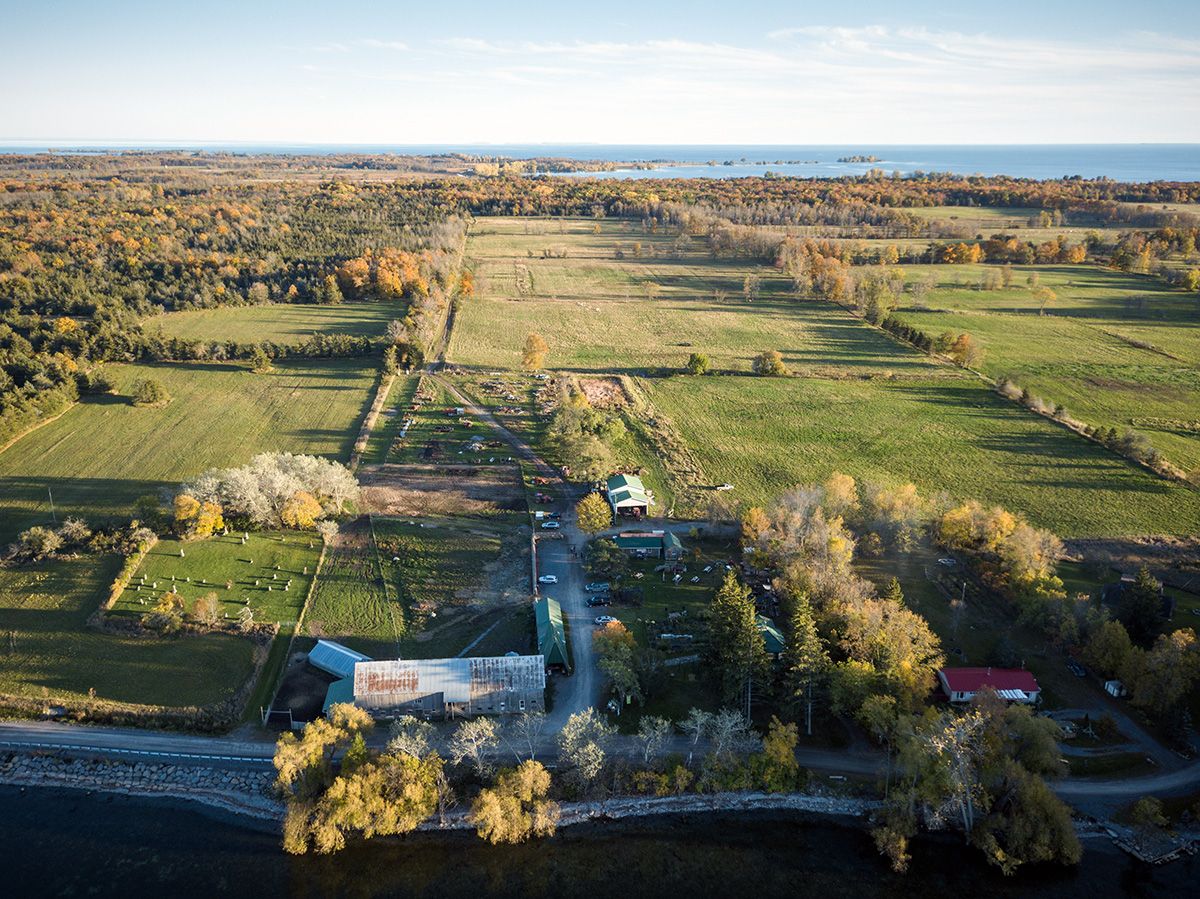 The wording of rewilding came to us recently. It was the David Attenborough documentary A Life on Our Planet. I think I watched that back in September or October. Bleak, bleak, bleak, and then at the end, there's this giant ray of hope.
It was a call to action, like, humanity's last best hope is to give back these strips of land. And we can do that. We can do that here. Not only can we give this back to nature, but [for] the farm as a business, the biodiversity helps the bottom line. That's what's so cool about it. It's not bullshit. These things don't have to be zero-sum games. It can be both/and.
I never want to tell other farms what they should or shouldn't do. But pulling out hedgerows to get a mile of straight line – you're going to lose all your topsoil to the wind. Those buffers were there for a reason. When you see these brownouts and dust clouds in the autumn and August, after the wind whips up, it's topsoil blown away.
We have a few honeybee hives. So creating more space for honeybees is definitely a priority. And then having a spot where the pasture birds can set up their nests and not be disturbed by the haying equipment. And we've been a monarch waystation for decades now. We made a commitment to not cut the milkweed and to make sure that the monarchs have a safe spot, so this is just making it more so. And then it will be really nice to have some mushrooms growing up and to let the fungi have some fun.
We can do a lot on the cheap, but it would be nice to have a bit of funding. The crowdfunding was a simple idea. There's no financial return for Topsy in planting a strip like this. We can spend thousands of dollars planting hedgerows, but that doesn't bring any more money into the farm. Offering this to the kindred spirits out there, the people who follow us and support us – it felt like a really cool way of building and fostering that community and nurturing those relationships.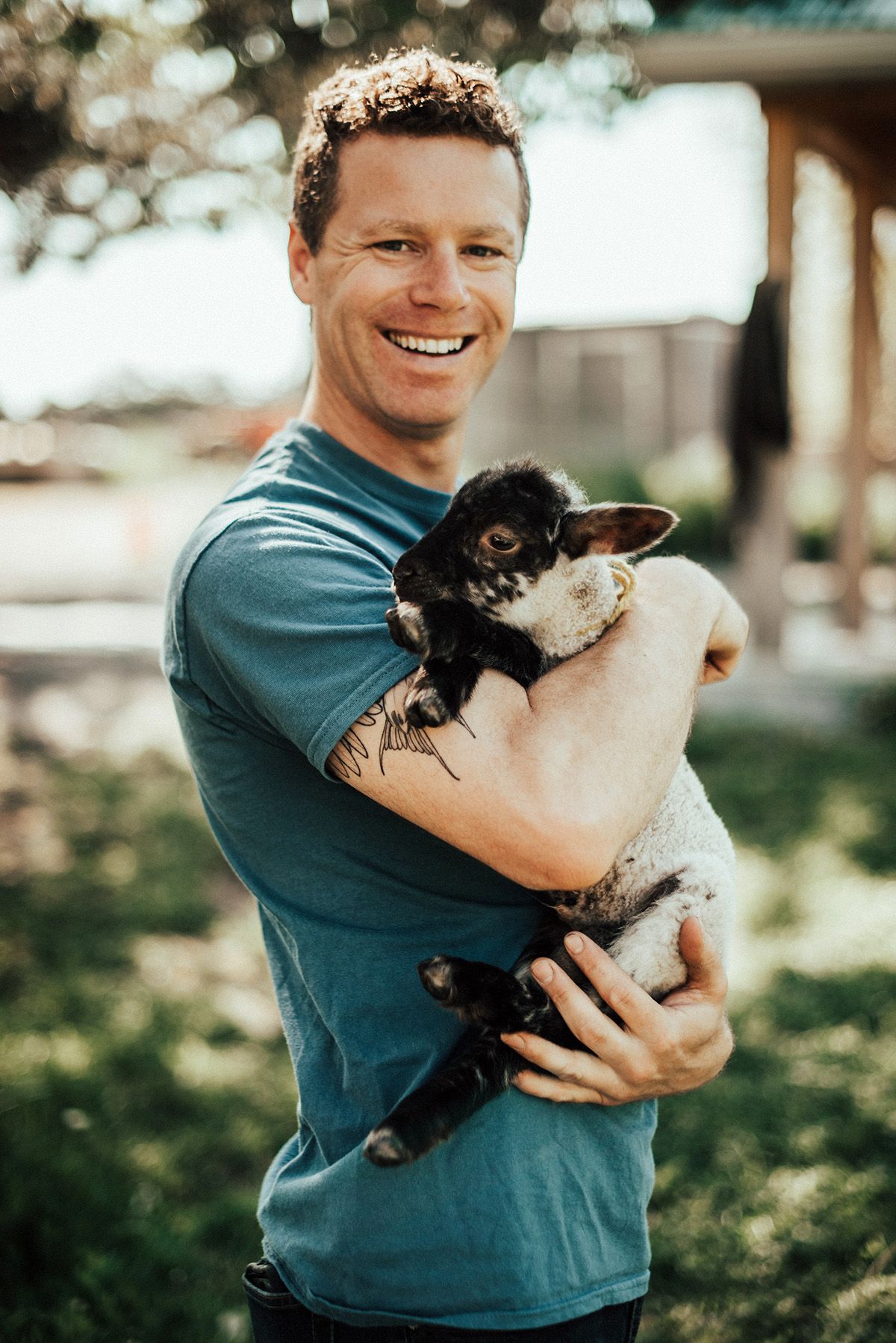 It's been an uproarious success. My sister, who minds the shop, said the other day [that] 50 people had already sponsored a metre. This is an area that is not for visiting, you know – this is not for people. Because not everything should be for people. So it's this weird, abstract idea to sell a strip of land to someone, and it's not like we're giving them a Scottish title. They're just helping the bees.
I hope to bring in a documentary filmmaker to help record the process and to share that, and we'll do videos and Instagram Stories, and blogs, all those things. And it would be really, really cool to occasionally do a hedgerow safari, [for] schoolkids or adults to come and picnic in the hedgerow, once it's established enough that our human tromping won't do damage.
The trees and shrubs we're buying are around knee or hip height. They're just going to look like sticks by the time we're finished this year, but two years, three years, four years, five years ... and we're not going to stop planting in 2021. Our goal is one linear kilometre by 2023, and we intend to continue planting trees and shrubs every spring and fall in perpetuity. With rare exceptions, every field on the farm can use more shelter.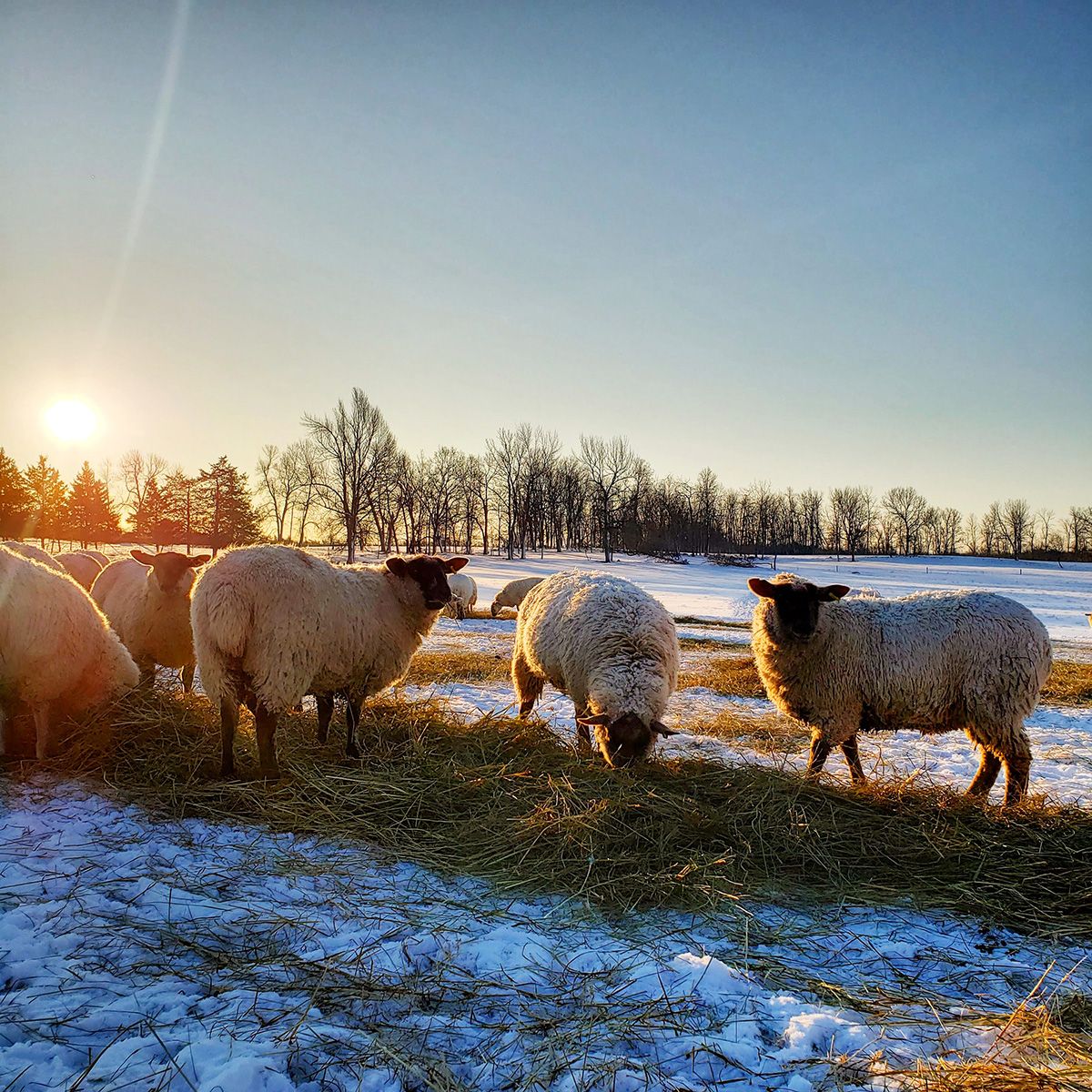 Because we are a sheep farm, it is not simply a matter of planting a tree, covering it in a tree protector and walking away. To truly rewild and build a nature corridor, the project requires an extraordinary number of human hours (and accompanying material costs). This is why we are so grateful to both our individual sponsors and our corporate partners: Kubota Canada, LafargeHolcim, The Hedgerow Co., Golden Bough Tree Farm and Tree Island Steel.
The first steps are getting outside funding from the awesome people out there, trying to get additional funding through government programs. And then getting the volunteers together, and getting some borrowed equipment from Kubota, and just starting. From the end of April or March, we'll do the land prep. Then as soon as we can plant in May, we'll get the trees and shrubs in the ground. And the last step for this year will be fencing and setting up watering pipes.
Probably the most fun part is having an excuse to work together in the community. My friend has a gym in Napanee and has offered a field trip to the patrons. All the gym rats are going to come and get some shovels and dig in some trees. Instead of pumping iron, they're going to pump trees into the ground. It'll be a wonderful way to meet new friends.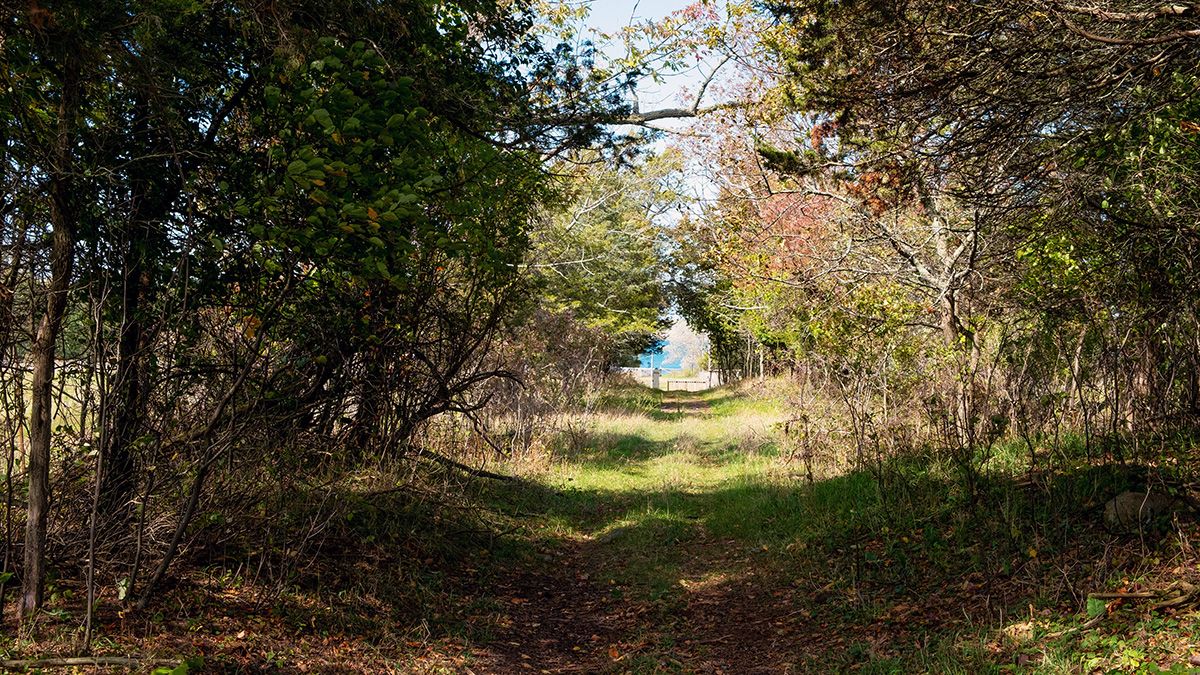 This is a spot where people can come and visit. We have trails up to the forest that anyone can access for free – you know, travel restrictions aside. In order to save the farmland and to keep the farm as a farm, we have to share it. And that's in perfect keeping with those early hippie philosophies. So those people with the Toronto apartments live vicariously through us on our channels and our platforms. And then when you can visit, come and go for a walk in the woods. Brush your hair on the trees, chase some chickens around, scratch the Highland cows. They love a good neck scratch."
This interview has been condensed and edited.
Main image: 5-month-old lambs in pasture at Topsy Farms. Photo by Tanya Trombetta.