Ideas
How an Indian village saved itself from droughts
A doctor facing his own near-death experience heard that his homeland was dying. Once he was well, he set to work healing the land.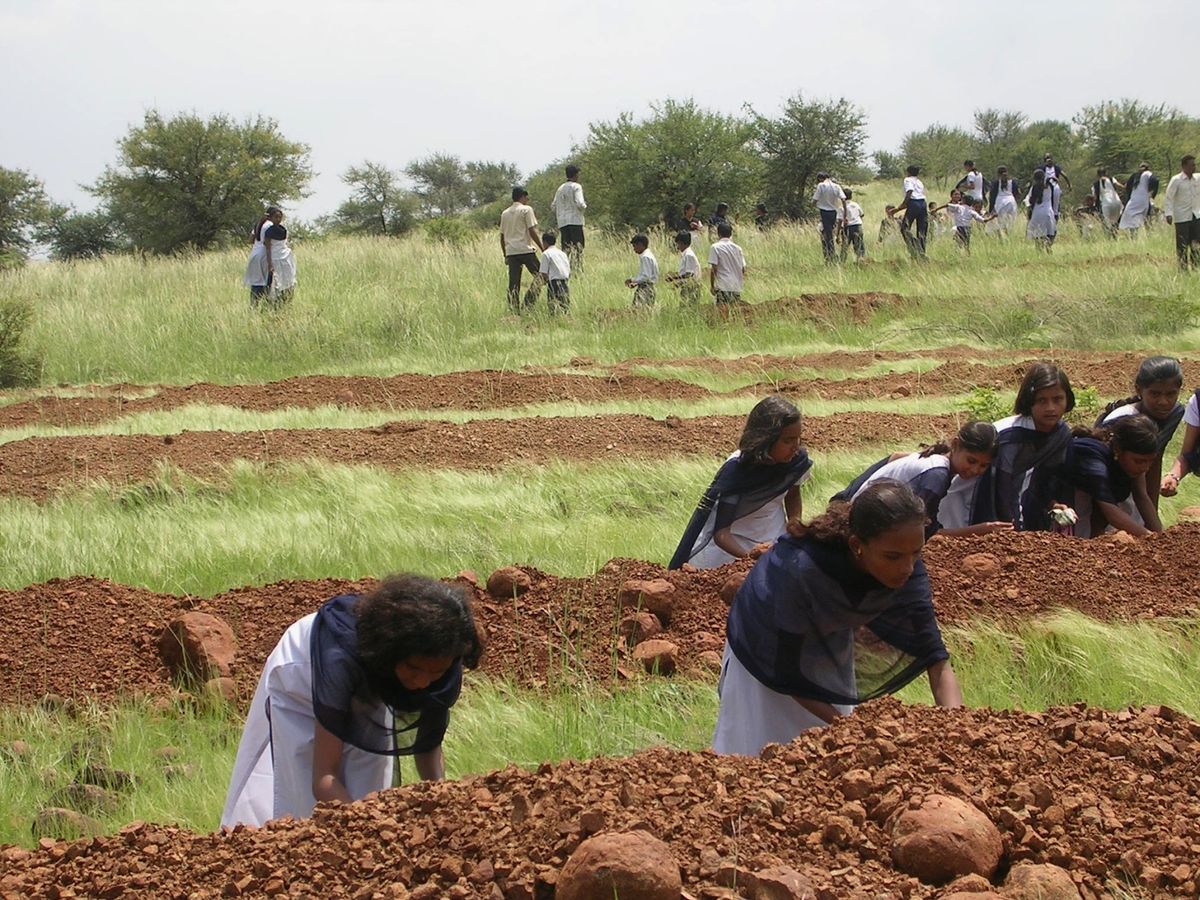 Once known for fields of cattle-palatable tall grass, Lamkani village in the Dhule district of Maharashtra, India, turned barren due to consecutive droughts in the early 1990s. Villagers were forced to rely on the intermittent supply of water by tankers from the neighbouring town. Fights over water broke out regularly.  Hapless farmers sought jobs in neighbouring towns as day workers. With no grass, maintaining cattle became a liability, and as the cows were sold off, the dairy needs of villagers also suffered. Lamkani spiralled down into misfortune, with no hope.
But, "if you take care of nature, it gives you back manifold," says Dr. Dhananjay Newadkar. Today the greenery is back, and with it the bees, butterflies and bird songs have returned to the village. "One cannot measure all this in terms of money."
This is a story of regeneration, times two.
In 1999, Dr. Newadkar, a practicing pathologist in Dhule originally from Lamkani, lay in a hospital, his life in danger because of an accident. As he recovered, visitors from back home brought news of the tough conditions. He was disturbed to hear the news, and as he regained strength, the doctor was spurred to work on improving the situation by launching a watershed management project.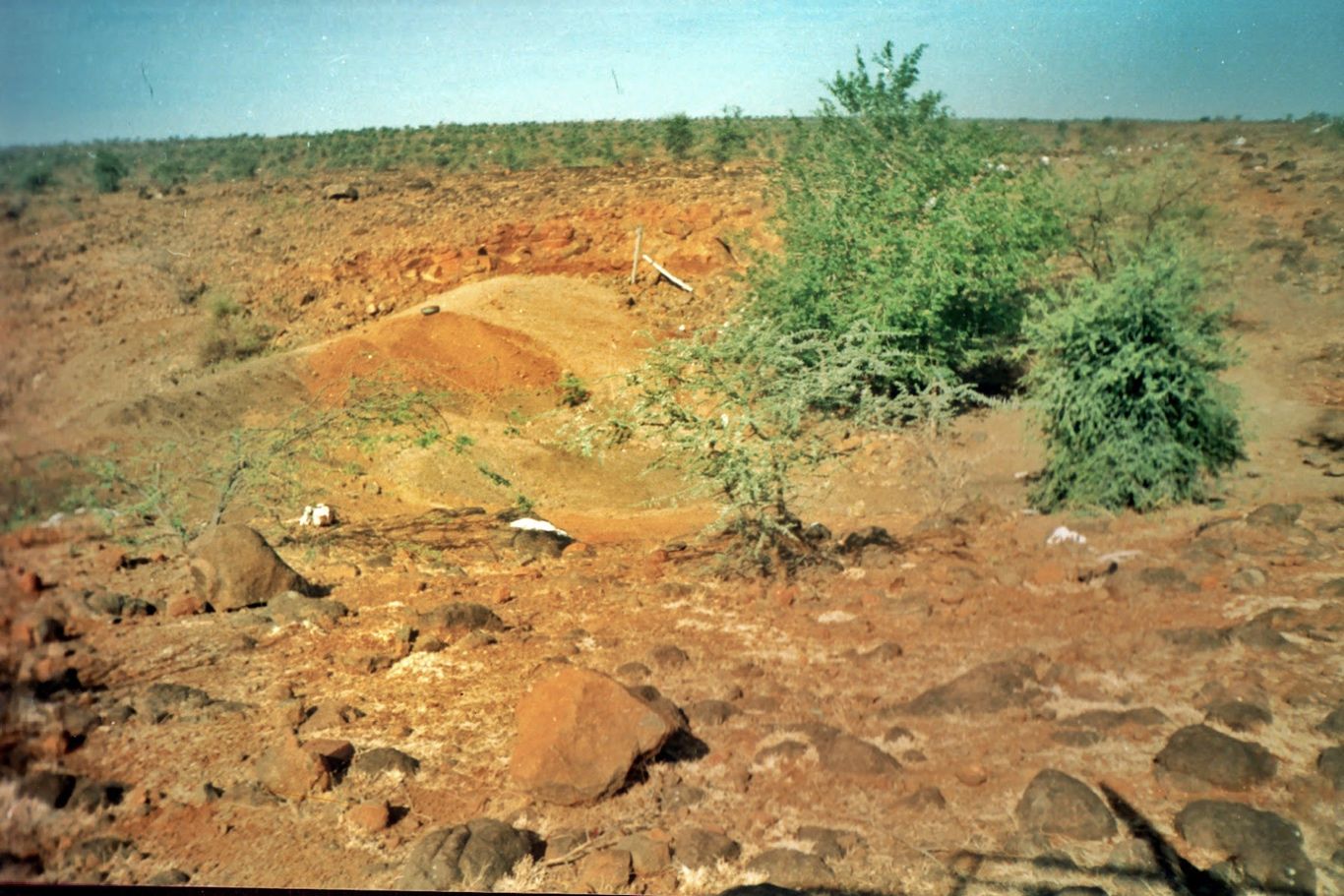 Fuelled with conviction but no practical knowledge of such matters, Dr. Newadkar visited two other villages – Ralegan Siddhi and Hiware Bazar – that had successfully implemented and benefitted from such an approach, to arm himself with basic knowledge.
The real challenge, however, proved to be convincing people about the feasibility of the idea. Newadkar roped in the "kirtankars" – street singers and other performers – to spread awareness on environment conservation. Along with a couple of volunteers, he carried a small television around the village, showing documentaries on water conservation. Dr. Newadkar also approached the local school. "If children understand the need to conserve, they will care for their surroundings," he says.
It took two years to persuade the villagers to work toward conserving and managing the little rainwater that Lamkani received. And Dr. Newadkar relentlessly pursued government agencies to release funds under the Maharashtra Employment Guarantee Scheme and National Rural Employment Guarantee Act. Finally in 2001, work on the watershed began, on a 600-hectare area on a hillock where most rivulets flowing into the village originated. The project involved compartment bunding, trenches, concrete barrages, loose boulder structures and managing surface vegetation. The goal: Direct the water to tanks and wells for storage.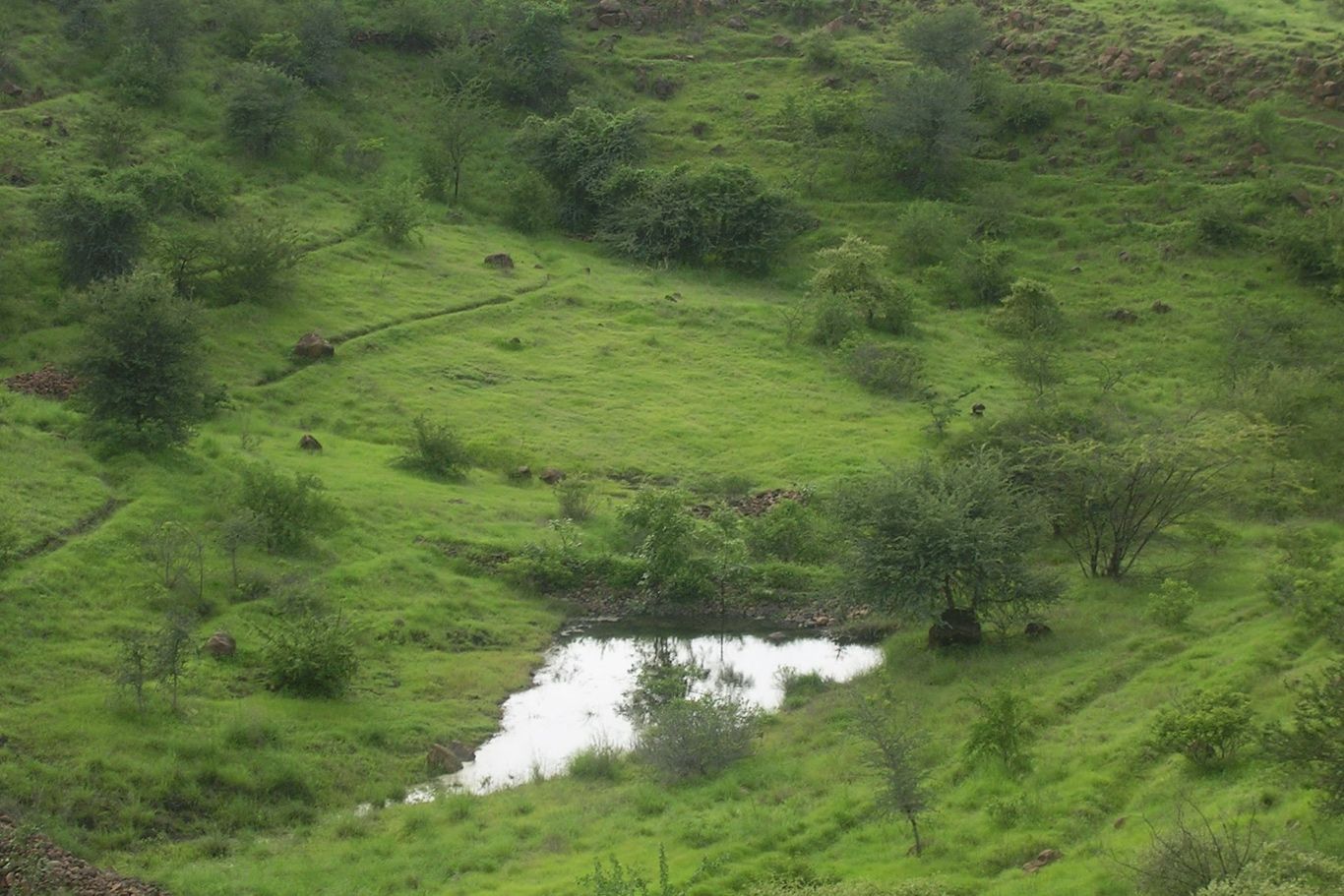 The conservation of grassland was as much a necessity as watershed management. With half of the villagers belonging to the "dhangar" cattle-keeping community, measures such as "charai-bandi" (a ban on grazing) and "kurhad-bandi" (a ban on felling trees) were going to be difficult to implement. However, the panchayat – an elected village council – waived the "gavki" (traditional tax) that the pastoralists had to pay the village, to encourage their active participation.
In three years, controlled rotational grazing and watershed development showed results. Native species such as the fodder grass "pavna" (Sehima nervosum) and "dongari" (Crysopogan fulvus) began to regenerate and flourish on the hillock. Enthused villagers put in more efforts. With visible results, Watershed Organisation Trust (WOTR) donated funds for compartment bunding. And the village received funds from the Paani Foundation in 2018.
The renewed greenery helped prevent soil erosion by allowing water to percolate in the soil. Within 10 years, the increased water table allowed farmers to grow three to four varieties of crops, including jowar, bajra, wheat, onions and cotton. In the past few years, the village has not required water tankers: The bore wells provide sufficient water for irrigation, cattle and people.  And having successfully kept the drought at bay for the past couple of years, Lamkani is venturing into a farmer-producer setup to manufacture essential oils from agricultural produce.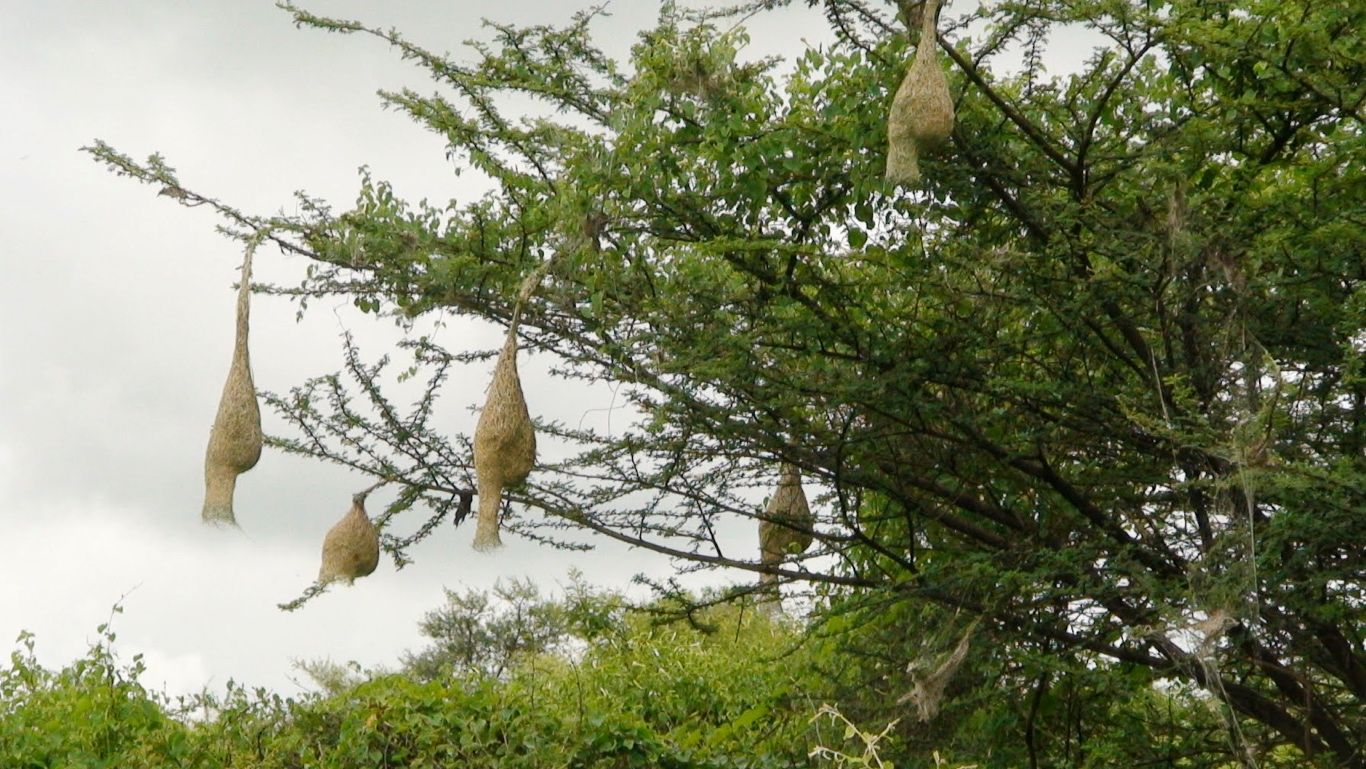 The local school continues what Dr. Newadkar started. "We take out a tree procession every year around July, August with students," says Dnyaneshwar Shelar, a teacher. "They dress up in traditional clothing and perform songs and plays in the village to spread the message of environment conservation. The students then sow seeds in the grassland." Students get incentives for collecting seeds of various plants. "When children sow seeds and see it grow, they are motivated to protect it as their own."
This year, the rains are delayed again – but the village is prepared. Wells have water, bales of fodder grass are stacked and, above all, the will to sustain burns bright.