Cities
Here are some ways the world's cities are rewilding
Urban nature matters, and municipalities are taking notice. From ending the battle with weeds to reconstructing wetlands, here's how five cities and regions are making a difference.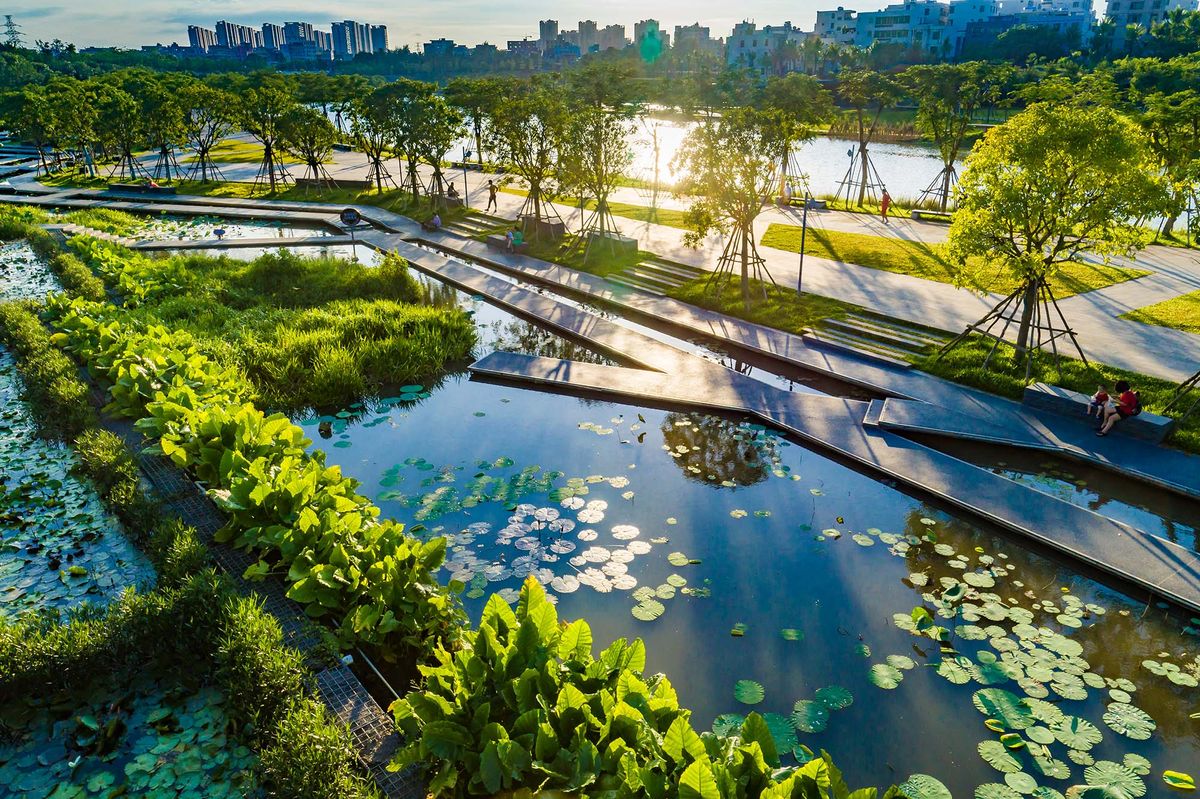 Until recently I thought governments would never make proactive, effective decisions to help nature and wildness flourish. It seemed like wishful thinking.
Today, I'm excited, because our urban areas are changing. It's estimated that cities will be home to more than two-thirds of the world's population by 2050, and municipalities worldwide are acknowledging that nature – wildness, in particular – is essential to human well-being. The result is remarkable urban rewilding projects happening across the world.
But how does a city rewild? Urban rewilding means more than just green spaces. There must be an element of wildness and diversity. As the late Swiss philosopher Markus Huppenbauer put it, "In a thoroughly engineered, modern world, we look for wildness, originality and spontaneity in nature." These cities have each taken different approaches to rewilding, from allowing nature to take over vacant plots to embracing ecological solutions to urban problems.
Barcelona, Spain
Why it's rewilding: Barcelona's citizens emerged from a six-week lockdown in April 2020 to find nature making itself comfortable in their city. Untidy, enthusiastic growth in gardens, parks and public spaces was a sight for sore eyes and Barcelona seized the opportunity to foster urban biodiversity.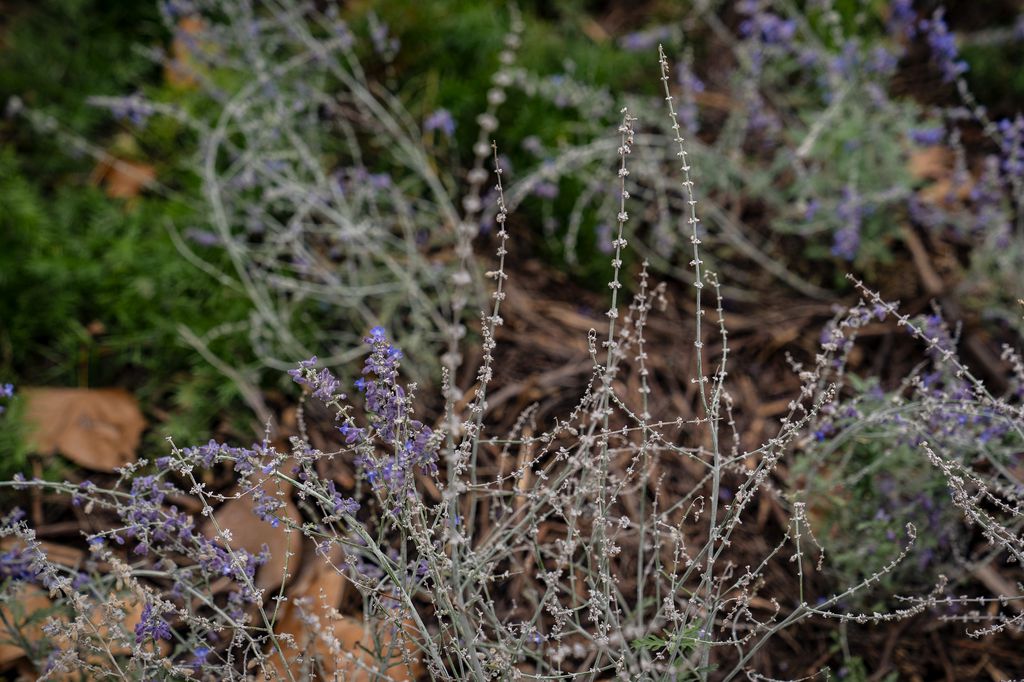 What it's done: The city embraced "naturalization": they relaxed park and garden maintenance to favour "natural processes and more balanced, more resilient ecosystems." To encourage invertebrate biodiversity, they allowed weeds to grow in public spaces and used only biological, non-chemical pest and disease control in parks, lawns, tree pits and grassland. In 2021, the Guardian reported that the city was creating 49,000 square metres of "greened" streets and 783,300 square metres of green open space. They installed 200 bat and bird nesting towers, as well as 80 insect hotel gardens and 40 beehives. Barcelona's Nature Plan 2030 is now underway, with goals including naturalization, promoting biodiversity and improving citizens' access to urban nature.
The results: As early as May and June 2020, Barcelona's citizen science Urban Butterfly Monitor Scheme reported 28 percent more butterfly species, 74 percent more individual butterflies and an explosion of plant growth. New species also appeared, including the grayling (Hipparchia semele). When I checked the city's interactive biodiversity map, it showed 83 nesting bird species.
Haikou, China
Why it's rewilding: By 2016, Haikou's population had more than quadrupled in four decades. The southern city's Meishe (beautiful mother) River was desperately polluted from urban runoff and filled with dead fish and sewage. Attempts to stop the river from constantly flooding in monsoons had turned it into "a lifeless concrete channel." Haikou's government sought a holistic and systematic change.
What it's done: The landscape architects at Chinese firm Turenscape need a Nobel Prize, right now. They've solved the river's flooding and pollution problem through ecological infrastructure. The 13-kilometre stretch of the Meishe that runs through the city is now resplendent with rehabilitated mangrove habitats and constructed wetlands that catch and cleanse urban run-off. The architects replaced the concrete flood walls and a garbage dump with terraced riverbanks to cleanse polluted water and sewage flowing into the wetlands below.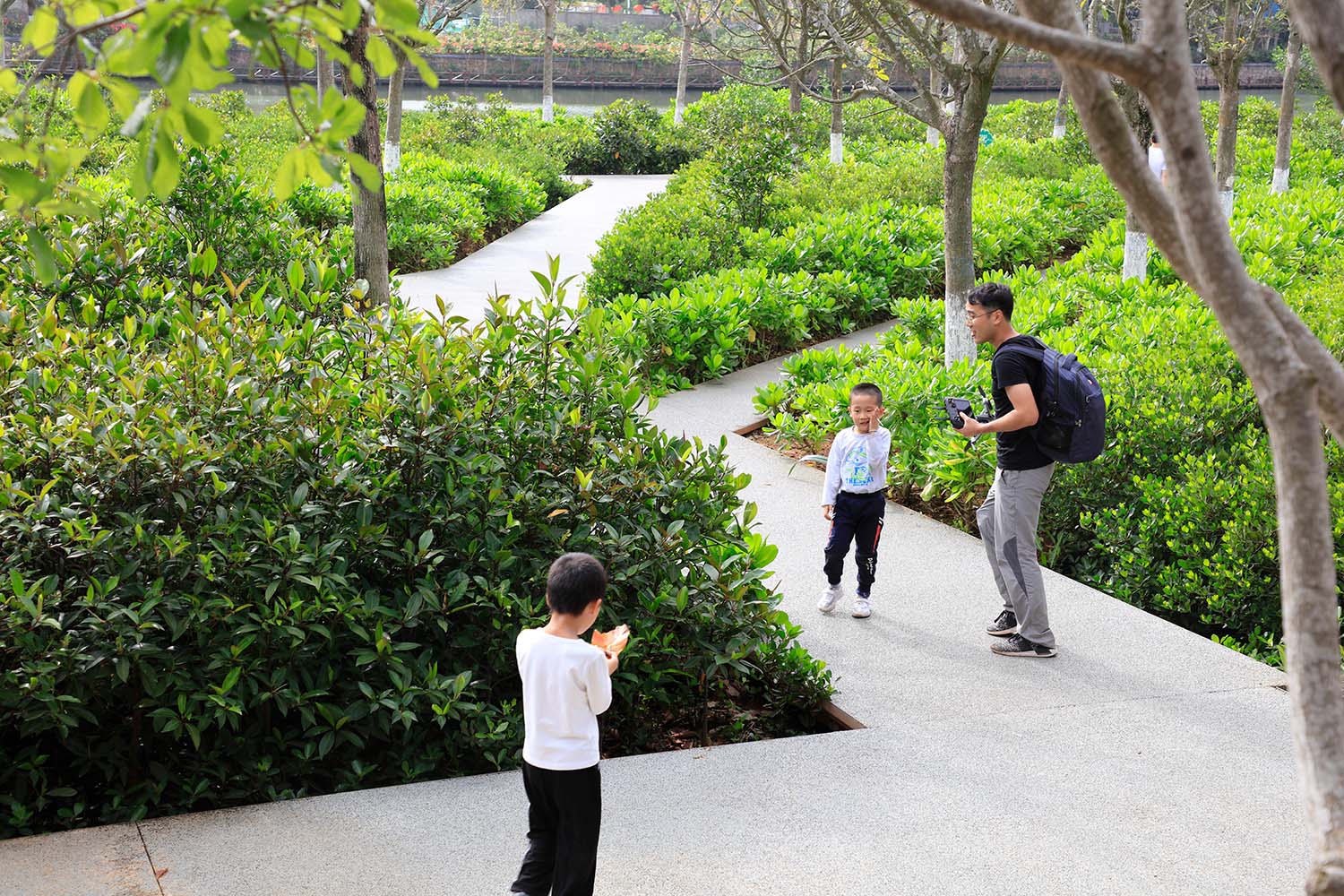 The results: Amazingly, the Meishe water now tests clean and the wetland cleanses 6,000 tons of urban runoff daily. Fish and birds have returned to the river ecosystem, among 514 wetland fauna species and 439 plant species. Haikou was named an International Wetland City by the Ramsar Convention in 2018. What could this "sponge city" approach mean for other cities?
Delhi, India
Why it's rewilding: Revered forests once vivified India's 700-kilometre-long Aravalli Mountain Range, before they were plundered and severely degraded by mining and urbanization. India's Supreme Court banned mining in the Aravallis around Delhi in 2002 and the city set about restoring Delhi's unique natural heritage.
What it's done: The Delhi Development Authority worked with scientists to create six biodiversity parks within Delhi, totalling nearly 2,000 acres. Restoration practices are ongoing and include weeding, fencing sites off and replanting and restoring the tropical dry deciduous forest, wetlands and waterbodies.
The results: It's working. These six remarkable sites are now biodiverse "micro-forest habitats" for leopards, hyenas, jackals, amphibians, bats, microorganisms, and resident and migratory birds and butterflies. Aravalli Biodiversity Park hosts more than 240 medicinal plant species (many of them threatened) and Delhi's only native terrestrial orchid (nearly extinct). Delhi's set a grand example in a country that continues to encroach on its forests for urban development.
Hanover, Frankfurt and Dessau-Rosslau, Germany
Why they're rewilding: These three German cities wanted to foster inner-city wilderness, improve urban biodiversity and involve their citizens in nature.
What they've done: The cities designed a program called "Cities Dare Wilderness," which ran from 2016 to 2021. Each chose urban areas for passive rewilding: lawns and parks, creeks, ponds, vacant lots and parts of urban forest. Apart from some watering and weeding, nature was left to reclaim these areas unaided. The cities surveyed populations of birds, invertebrates, amphibians and other wildlife throughout the program and continue to do so. They also continue to foster citizens' appreciation for urban wilderness through social media and nature education workshops.
The results: The project has reported more birds, pollinators and hedgehogs in rewilded spaces. Several members of Germany's red-listed (meaning near-threatened) locust species were recently seen hopping around Frankfurt's Monte Scherbelino. The urban wilderness spaces are now more established – lawns, for example, have become wildflower meadows – and are being left to their own devices after five years of management including watering and weeding.
Vitoria-Gasteiz, Spain
Why they're rewilding: This city in northern Spain embarked on an ambitious project in 1993. They wanted "to restore and recover the outlying areas of Vitoria-Gastiez" for citizens' well-being and for the environment. While its main purpose is quality of life for citizens, the still-unfinished "Green Belt" boasts important ecological sites.
What they did: The city has transformed several degraded areas into six periurban parks (totalling 727 hectares) and is creating ecological corridors to connect these green spaces, aiming for a total of 993 hectares.
The results: The parks are made up of a variety of ecosystems: woods, wetlands, meadows, rivers, fields, hedgerows and groves that are important sanctuaries for biodiversity. Salburua park's restored ancient wetlands and Zadorra park's river ecosystem have each won international recognition for their environmental value.