Alison Beaumont wants us to learn to appreciate the smaller things in nature, so we can figure out how to deal with climate change together.

About five years ago, Alison Beaumont injured herself while snowboarding. Unable to return to the hill, but with the winter in British Columbia's interior far from over, she resolved to find another outdoor activity that would prove just as rewarding.
She started walking through Kelowna's Mission Creek Park. That first day, she went off trail, trusting her intuition. She spent time following a nearly frozen stream running through the park, examining myriad animal tracks and studying the way the snow sat on the trees.
Beaumont decided to document what she saw by taking some pictures; she often did that. But as she began photographing, she realized the sounds of her footsteps added an intriguing human perspective to the scene.
"The sounds the first time were crisp crunching of my feet, my own presence on the land," she says. "I didn't see anyone that day."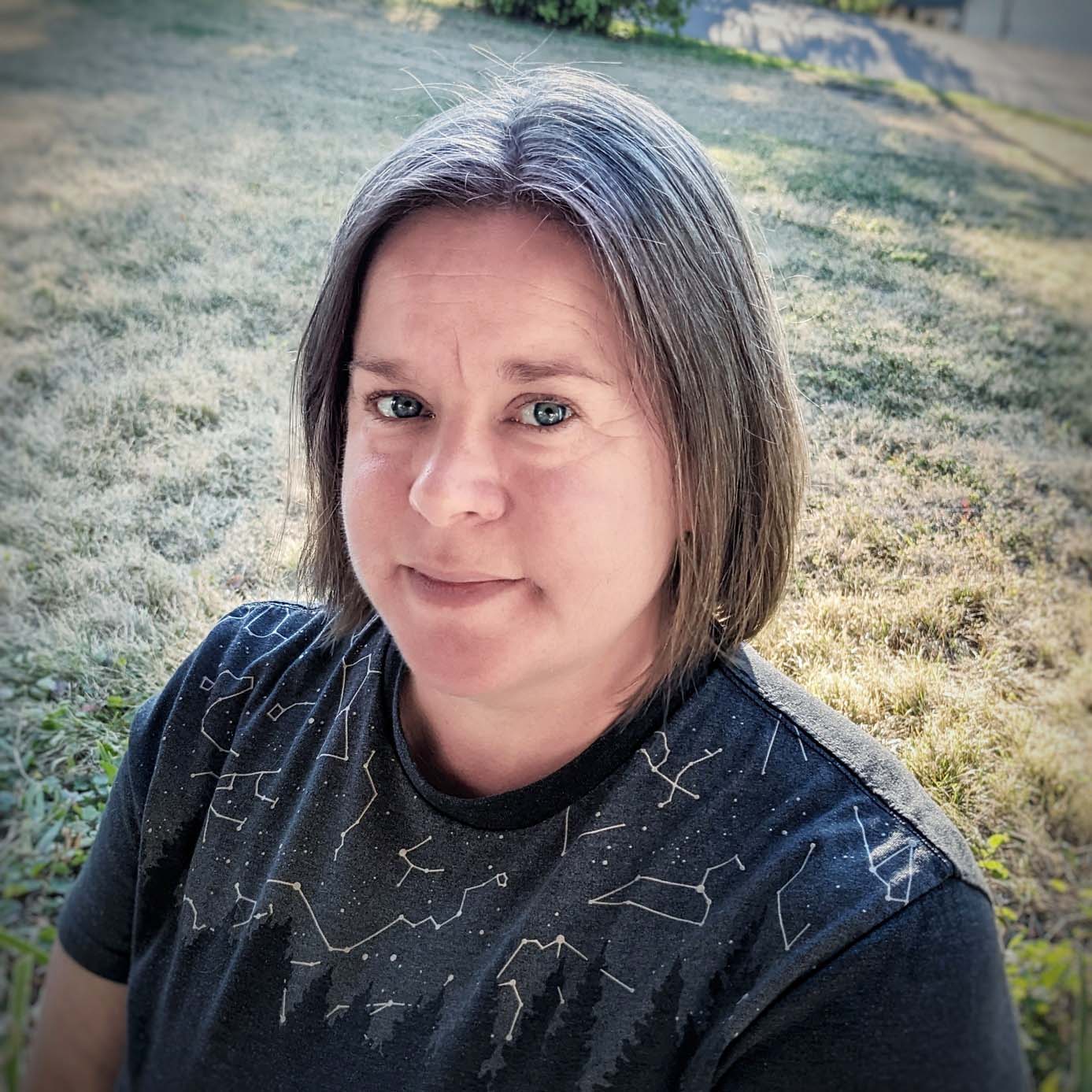 So she started filming. Over the course of four months, she recorded the changes to the land both visually and aurally. The small trickle of the stream – its sound initially overpowered by her footprints on snow – evolved into a huge roar captured on video.
Eventually the footage was all pieced together and edited to create Our Path, a multimedia work.
"It helped me to heal and just be present and listen to the differences that occurred through that time," she says.
Since then, Beaumont has been overflowing with ideas  – often working on several projects simultaneously  – to convey that connection to the land.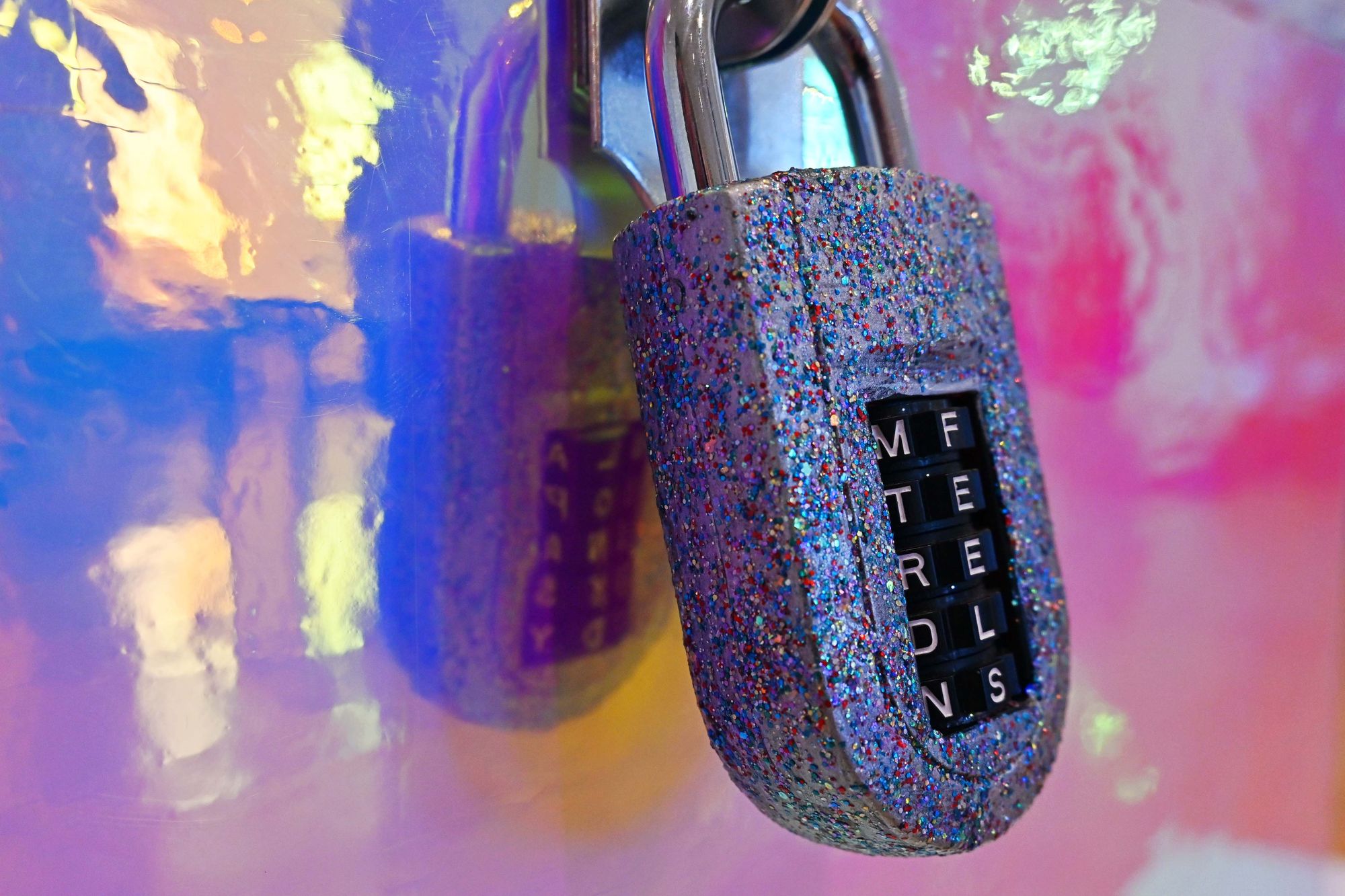 For her, it came early. She grew up in a small English village with rolling green hills where she spent countless hours exploring and creating art. She completed a degree in photography, but afterward felt despondent. Many of her friends from university had moved to London and secured commercial and advertising work.
"It didn't really gel with me," she says. "So I ended up taking a break from photography until I moved to Canada in 2008."
At her new home in the Okanagan, the vastness of the bodies of water and green spaces were almost overwhelming. She found herself snapping photos constantly.
She felt the essence of trees that had lived for hundreds of years, revelled at lakes far larger than the ones in her old home and marvelled at the sheer vastness of the British Columbia wildness. Hearing the stories of Indigenous people in the region further validated what she was experiencing.
In 2016, Beaumont started leading non-traditional digital photography classes. For a 2021 mindfulness-focused course, for example, she instructed students to take the time to notice the details in nature they might have otherwise missed. And as she taught others and experienced different media, she grew to appreciate how different forms of presentation could convey unique ideas in her art.
"I've been very open about possibilities and not necessarily homing in and saying I'm a photographer or a video artist," she says. "I think it's wherever the inspiration takes me."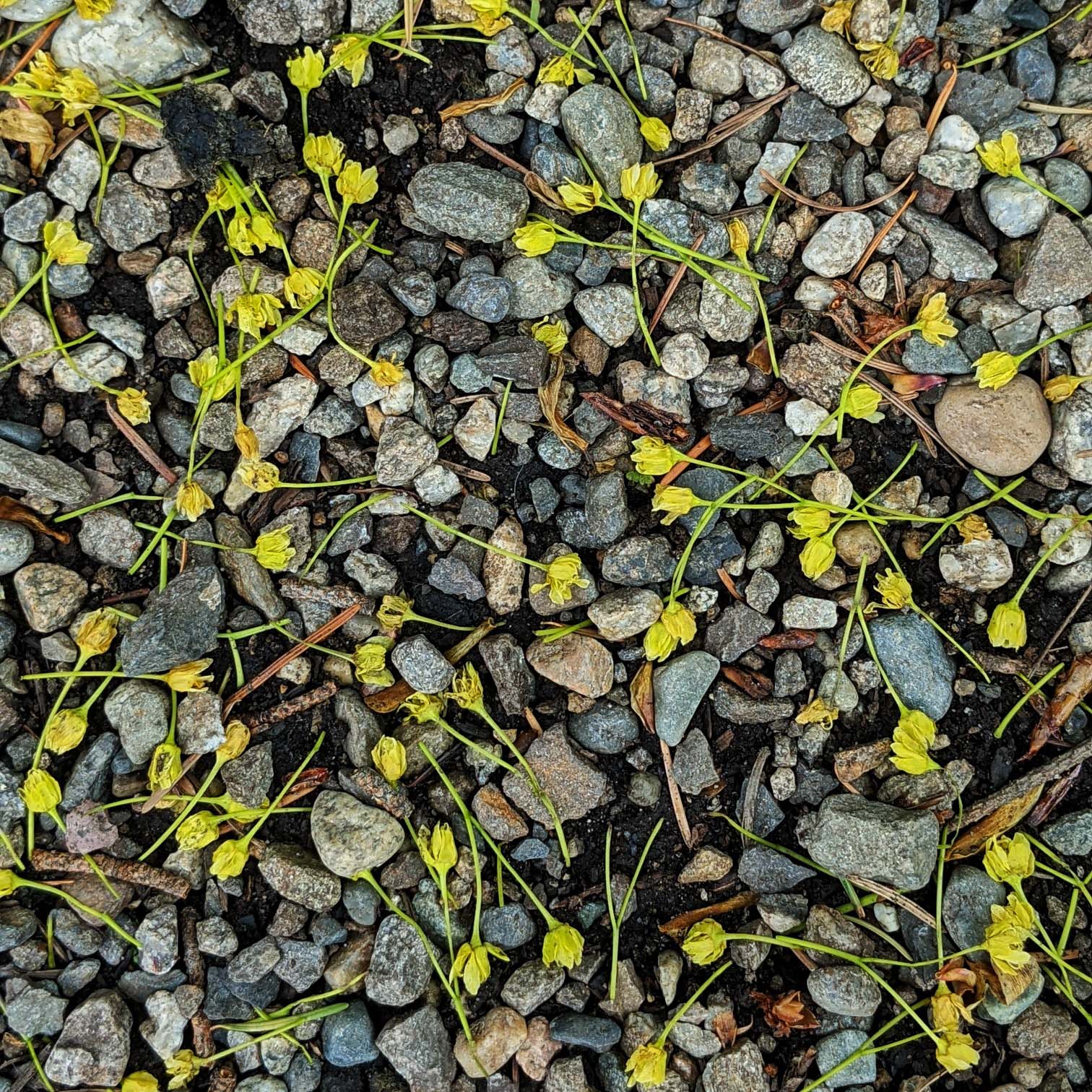 In Left Behind, her first paid exhibition, Beaumont wanted to create a "little pocket of solace." The installation, presented at the Lake Country Public Art Gallery in July and August of 2020, features three videos: one each of the forest, the sky and water. The forest is initially still, but a ghostly image of Beaumont walks past, leaving fleeting trails of her likeness while a mournful yet beautiful message is conveyed in Morse code: a poem written by Beaumont about how a little bit of her is left behind as she walks through the trees.
"Left Behind examines connection to the earth: how I move through life, leaving something of me, traces of my impressions, presence and existence," she says in a description of the piece. "Moving through this life, how do we impact the earth and each living being?"
"Moving through this life, how do we impact the earth and each living being?"
Many of Beaumont's other projects have been collaborations. "It just really adds to the richness," she says, and allows the "unexpected to happen."
Climate Sorrow, a project with teacher and artist Pippa Dean-Veerman, resulted from one such serendipitous moment. The friends decided to write a poem together as part of the community exhibition Voice and Land at the Lake County gallery, but crafted their own sections separately. When they met to see how they could put the pieces together, the result was seamless.
"It was kind of freaky," she says. "Our back and forth just naturally came together."
Dean-Veerman then gathered a collection of photographs, and the pair created a video of the poem being read by their relatives as the various nature images scroll across the screen:
"Be with the land,
Waning moon,
Be still with the land,
Beguiled by entrapments,
Be still and listen."
As the pandemic unfolded, Beaumont created a project called Voices of Hope, in which various people within her community spoke about the hope they felt in the face of challenge.
Now, she wants the focus to evolve into the hope people have for the natural world.
"Dealing with climate change is going to take some action," she says. "It's not 'me as an individual, I'm going to figure this out.' It's something we have to figure out together."
She hopes her art helps people realize that even just taking time to appreciate the small things in nature can add richness to their lives and help foster a greater connection to the Earth. She says many often forget we are actually a part of nature.
"I once spoke with an Indigenous elder about how if you are still enough, you can listen to the trees and feel the rocks," she says. "And you can feel that they are the same way that we are."
Images and videos courtesy Alison Beaumont
---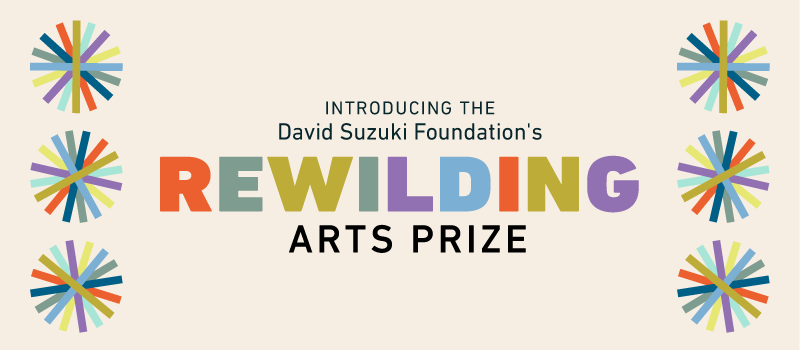 This article is part of a series on rewilding and the arts as part of the David Suzuki Foundation's inaugural Rewilding Arts Prize. Read more about the prize and the winners here: